Your Money
Celebrate Life Moments
Ask a mom: How to prepare for your growing family
By
Maggie Dickman
Posted: 06/01/17
Updated: 08/08/19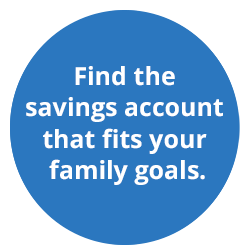 There are so many exciting things to look forward to when it comes to becoming a new parent. But there are also things that may seem overwhelming, including figuring out how to finance your growing family.
Make a budget
Making a budget for the baby is the best first step, and as with anything, there are bound to be surprises along the way.
"Make a budget, and then add a 20 percent buffer to that," Peggy, one of the moms in the Parents video, says. Adding a buffer will ensure that you're fiscally prepared for the unexpected that's bound to come your way.
Find creative ways to save
There are plenty of ways to save, too.
First, make use of the resources you have through your network of fellow moms.
"Rely on other moms, and really use the networks and friendships you have to get the things you might not have to buy new," Nadia, one of the Parents' moms, says. You're all entering the same chapter of your lives, so sharing money-saving tips (and hand-me-downs) is a great way to help cut costs.
Buy in bulk
Buying in bulk and ordering online versus buying at a traditional retailer is one easy way to help cut the costs. (Even if it means you'll have a few extra supplies tucked under the bed!)
Also, consider buying only what you truly need.
"Bottle sanitizers, the diaper pails, and the white noise makers, you really don't need that," Jennifer, one of the Parents' moms says. "My parents didn't need it, my grandparents didn't need it, and I like to think we turned out okay."
Maggie Dickman is a Chase News contributor. Her work has appeared on MORE.com, Track 7, and CLRVNT.