Small Business
Managing a Small Business
Mid-stage financing: taking your business to the next level
Finding the money when your business is ready to expand
By
Dawn Allcot
Posted: 05/22/15
Updated: 09/06/19
If you're a small business owner seeking financing to take your company to the next level, it may feel as if the world is your oyster – at least compared to the frustrations many people face when trying to first fund a startup.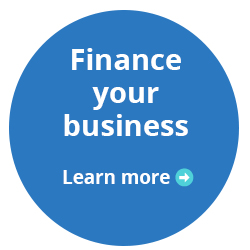 "Once your sales are rolling in, you know your margins and you see the gross profit is there, you can decide to scale," says Bill Gerber, co-founder of the virtual accounting firm AccountingDepartment.com. Gerber calls $5 million in annual revenue a "magic number" at which venture capitalists will begin to consider your business a sound investment.
"Investors want to see you have the policies, procedures and people in place to scale," he says. "You have to prove it. Let your numbers tell you when it's time to grow."
Keeping it Lean
Stuart Rench is the co-founder and chief strategy officer at Revealix, a computer vision and machine learning health care company. At his former company ihiji, manufacturer of network management tools, Rench took cues from the marketplace to recognize growth opportunities. "The company had been cash-flow positive, but the market was ready for a more robust offering that necessitated expansion," Rench says. "We had the opportunity to develop new tools in direct response to requests from our existing customers and prospects."
ihiji explored a variety of funding sources, including conventional lenders and venture capital options, but ultimately chose a different route. "We felt that funding from non-institutional sources would be best for our particular scenario," Rench says.
The company took advantage of the Austin Technology Incubator, participating in its Landing Pad program to accelerate growth. The program provides resources, insight and direction, as well as affordable office space.
"By running a lean organization, we have been able to respond to the needs of the marketplace quickly and definitively," Rench says.
Doing It All Debt-Free
Jennifer Constantine, president and founder of California-based JC's Pie Pops, a manufacturer of all-natural frozen desserts, also managed rapid growth without using venture capital or incurring debt. Since the company's launch in April 2012, JC's Pie Pops' distribution expanded from 380 natural food stores in 10 states to 3,800 stores, including mainstream grocery stores.
"All the money has come from equity, investors and putting profits back into the company," Constantine says. But Constantine admits that organic growth can get expensive. "The company has to invest in the people, ingredients and equipment to increase production before we see any money from those sales," she says. "Cash flow becomes tight during each growth phase."
However, JC's Pie Pops managed to close each round of equity funding quickly.
The company received a Chase Mission Main Street Grant® to assist with the next stage of growth. Their goal: To add 2,000 or more additional stores to their distribution list and launch a lower-calorie version of the confection.
Build Your Dream–and Your Network
Constantine cites one aspect of business growth not often discussed when funding comes up: positive thinking.
"My partners, who are veterans in the food industry, were thinking three- to five-times growth in the first year. I am very confident in this brand and I expected 10 times growth, which we saw."
She says her vision also contributed to her success with the Mission Main Street grant. "I mentally invested the money while I filled out the application.
Another big factor? The company's supportive social network, says Constantine. "The voting aspect of the grant application was very important. We had built our network of brand ambassadors carefully and, when we needed them, they were there for us, giving us 250 votes in less than eight hours."
Whether you're seeking investment capital, a conventional business loan, or social media support, the philosophy works the same way, says Rench. "Make the connections you need before you need them. Find your network and serve your network before you need to ask them for anything."
Illustration by Mike Austin | Dawn Allcot is a freelance writer and social media manager. Her articles have appeared in Mint.com, AOL Careers, Yahoo! Finance, and more. Her writing credits cover thousands of articles on diverse topics from paintball to personal finance.