Your Life
Dining and Drinking
Drinking Responsibly
Understanding Organic, Biodynamic and Natural Wines
By
Claudine Ko
Posted: 05/17/16
Updated: 05/23/19
Chefs and food lovers have long been some of America's loudest health and environmental advocates. But over the last ten years, farm-to-table dining has spread from the elite tables of Northern California to the counters of national burrito chains. Today, even casual diners are expected to understand their lunch's impact on their health and the health of the planet. That's why we've created a series called conscious cuisine found here and distributed through the Conde Nast Media Network in Bon Appetit and WIRED. This series explores the complex relationship our meals have with the ecosystem at large. Be warned, you may never look at an apple the same way again.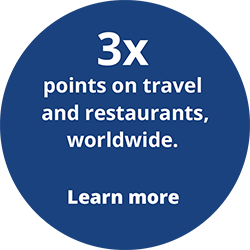 Perhaps one of the biggest secrets of the wine industry is that the fermented grape juice you're drinking isn't just fermented grape juice. Pesticides and fungicides are used on the grape vine, and additives like sulfites and acids are used to balance the flavor and stabilize the wine as it develops in the cellar. As with produce, these added chemicals can make products less healthy and farms less sustainable. But because winemakers aren't required to include such ingredients on their labels, many people drink the stuff unaware of the environmental and health impact.
Enter organic, biodynamic and natural wines. These three distinct approaches to winemaking all aim to make production more environmentally sound. The sustainable wine industry is booming in Europe, and has recently started to catch on in the United States too, in part thanks to star sommelier Arnaud Tronche.
Two years ago, Tronche opened Racines NY, an American satellite of his popular Paris bistro and wine bar, with a wine list focused on organic, biodynamic and natural wines. For Tronche, it's not just about the environment, it's about the taste. "When I drink wine, the main thing I want is that the wine reflect where it's coming from," he says. "I want a sense of place." And so do the influential sommeliers and food industry insiders who flock to the Tribeca location.
Taking chemicals out of the winemaking process makes wines better reflect the time and terroir (environmental characteristics) of their creation, but it also makes them less consistent—as if decoding labels wasn't hard enough already. Tronche says organic, biodynamic and natural wines tend to cost more, too. Vineyards are more vulnerable to bad weather and diseases, and the approved fertilizers and weed killers are more expensive.
With that many variables, expert advice goes a long way when it comes to picking sustainable wines. But a healthy sense of adventure can pay off in unique and memorable drinking experiences. So what exactly is the difference between these three designations? And when is it worth it to spend the extra money? Tronche explained the terminology so you can decide for yourself, and helped create this list of recommendations from American winemakers.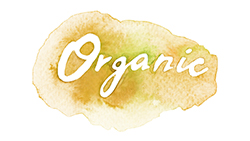 Organic
There are essentially two kinds of organic wine. The first, labeled "made with organically grown grapes," uses 100 percent USDA-certified organic fruit. Once it's pressed and fermenting in the cellar, however, 72 USDA-approved chemicals may be added. That includes sulfites, small amounts of which occur naturally in all wine and act as a preservative.
Only USDA-certified "organic" wine has no added sulfites, though the other approved chemicals can still be added, to acidify the wine or add sugar. "It's certainly safe for your body, but sometimes you can taste it, and it's not good. It can make the wine very unbalanced."
Sip it if: You're sulfite-sensitive. Some people report that sulfites, which are banned from use on raw produce, trigger allergic reactions including hives, headaches, and asthma. "More and more people are allergic to sulfites," says Tronche. "It has impact on your body and your brain."
Skip it if: You're a certification skeptic. For Tronche, a USDA organic label doesn't mean very much. "It would be too easy if to make good wines being certified was enough," says Tronche. "Like in every job, you need skills and talent to make good wine."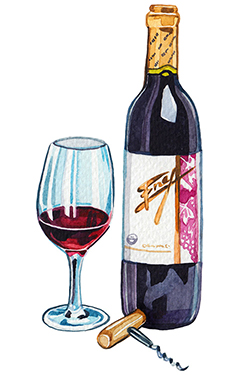 Everyday Organic Wine
Frey Vineyards (California), 2014 Organic Zinfandel
Fruity, medium-bodied red with a spicy, woody kick.
Ransom (Eola-Amity Hills, Oregon), 2014 Albariño Redford-Wetle Vineyard
Zesty, citrus white with mineral notes.
Special Occasion Organic Wine
Cooper Mountain Vineyards (North Willamette Valley), 2014 Life No Sulfites Added
Soft, sweet ruby red with a light finish.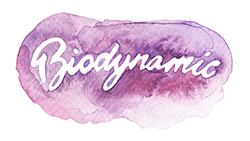 Biodynamic
Though the term "biodynamic" has become trendy in America in the past decade or so, its principles trace back to the Roman Empire. "It's almost a religious way of growing grapes," says Tronche. "You have to follow the moon. It's a lot of different things you have to respect, and it implies you don't use many chemicals."
Whereas an organic farmer can use organic fertilizer, a biodynamic farmer must improve crop biodiversity and fertilize with compost and manure. Producers are certified by Demeter USA, which only allows up to 100 parts per million of added sulfites.
Sip it if: You're a terroir nut. Biodynamic farming is more sustainable, and therefore results in wines that have been less tainted with chemicals and hold a better expression of the terroir. "When it's well done, the wines are a bit more pure," says Tronche.
Skip it if: You're uncomfortable with more progressive approaches to winemaking. "When you have to tell someone, 'you have to bury manure in a cow's horn in your vineyard,' they look at you in a weird way," says Tronche. "It's a way to give back energy to your soil."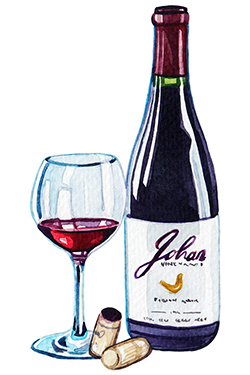 Everyday Biodynamic Wine
Damiani (Finger Lakes), 2013 Riesling Semi-dry
Great value, juicy white with honeysuckle and mineral notes.
Johan Vineyards Willamette Valley, 2009 Nils Reserve Pinot Noir
Well reviewed, restrained and earthy red with a tart berry finish.
Special Occasion Biodynamic Wine
AmByth Estate (Paso Robles, California), 2011 Bailey Vineyard Zinfandel
Grassy, peppery and purple red with berry notes.
Cowhorn Vineyard & Garden (Oregon), 2013 Cowhorn Reserve Viognier
Tropical fruits cut through this rich and intense white.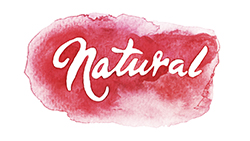 Natural
Natural winemakers are the bohemians of the wine industry. "There is no real definition for natural wine," says Tronche. "Everyone has more or less their own understanding. Natural means you don't use any other chemicals, just grape juice, and you let it ferment." Sulfites are acceptable, though generally kept under 20 or 30 parts per million. (In this sense, both organic and biodynamic wines can be considered natural wines.)
Some natural farmers say the rules of biodynamic farming are unnecessarily restrictive and prefer to change their methods year to year, depending on the season and the nature of the vineyard. As a result, each "natural wine" vintage is unique.
Sip it if: You like surprises. If the varietal lends itself to aging, like Rieslings or Pinot Noirs, natural wines tend to be better with some age. Tronche likes La Garagista, in Vermont. "Every vintage, they get better and better."
Skip it if: It's a high-stakes evening. Natural winemaking is a newer practice in the United States, so winemakers here still have a lot to learn. In Europe, where the tradition is older, winemakers have more experience making the best natural wines. "There's still a lot of crappy natural wine because people don't know how to do it," says Tronche.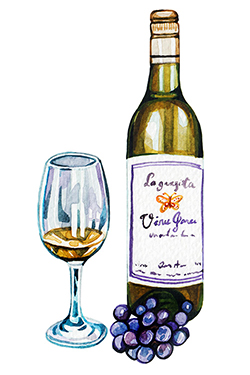 Everyday Natural Wine
La Clarine Farm (Somerset, California), 2014 Jambalaia Blanc
Tropical yet acidic white with green, herbal aroma.
Fausse Piste, 2014 Garde Manger
Complex, balanced red that's plummy-acidic.
Special Occasion Natural Wine
Ruth Lewandowski (Utah), 2014 Boaz (Carignane)
Funky, rustic red made from rare grapes.
La Garagista (Vermont), 2014 Vinu Jacu
Chef-beloved orange white that's savory and aromatic.
Cruse Wine Company (Sierra Foothills, California), 2014 Sparkling Valdiguié Pétillant Naturel
Floral, drinkable sparkling white with watermelon notes.
Organic, biodynamic and natural methods aren't shortcuts to producing good wine. In fact, the additional challenges to the growing process create more variability in quality. But with an experienced maker—like those in Italy, France and Spain—Tronche says the rewards can outweigh the risks. "It's going to take a little while for American winemakers to catch up, but it's getting there," he said.
If you do take a chance on a conscientiously produced wine, you won't just be looking out for the planet. You'll be treating yourself to a vintage that is a clear reflection of a unique time and place, and truly tastes unlike anything else.
Claudine Ko, formerly a food columnist at Jane, has written about dining and food for the Los Angeles Times and the New York Post. She serves as writer and reviewer for Conde Nast in this series.