Your Money
Saving & Spending
Consumers Show Local Love: JPMorgan Index Highlights City Spending Growth
By
Heather Freiser
Posted: 05/17/16
Updated: 11/10/17
If you want to gauge the health of the U.S. economy, you might want to start in your own backyard.
That's the idea behind the Local Consumer Commerce Index (LCCI). Created by the JPMorgan Chase Institute, a global think tank focused on data insights and expert analysis, the index measures the year-over-year growth rate of everyday debit and credit card spending by Chase customers.
"The LCCI is unlike other measures of economic activity because it includes additional consumer facing retail and services sectors that are typically not well measured by other data sources, including food trucks, new businesses, and personal services," says Diana Farrell, President and CEO of the JPMorgan Chase Institute. "The LCCI also views local consumer commerce through multiple lenses – consumer age and income, business size and product type, and consumer location relative to the business – offering a better understanding of the various components to growth."
The Index, which is based on more than 14 billion anonymized credit and debit card transactions from more than 50 million Chase customers across 15 U.S. cities shows spending growth of 2.3 percent for December 2015 over December 2014, with all 15 cities experiencing positive growth..
Farrell added, "Year-over-year growth in local consumer commerce exceeded two percent in three of the most recent six months observed by the series - July, October and December. All 15 cities that comprise the LCCI experienced positive growth in December, the first month since January 2015 with consumer spending growth across every one of the 15 cities."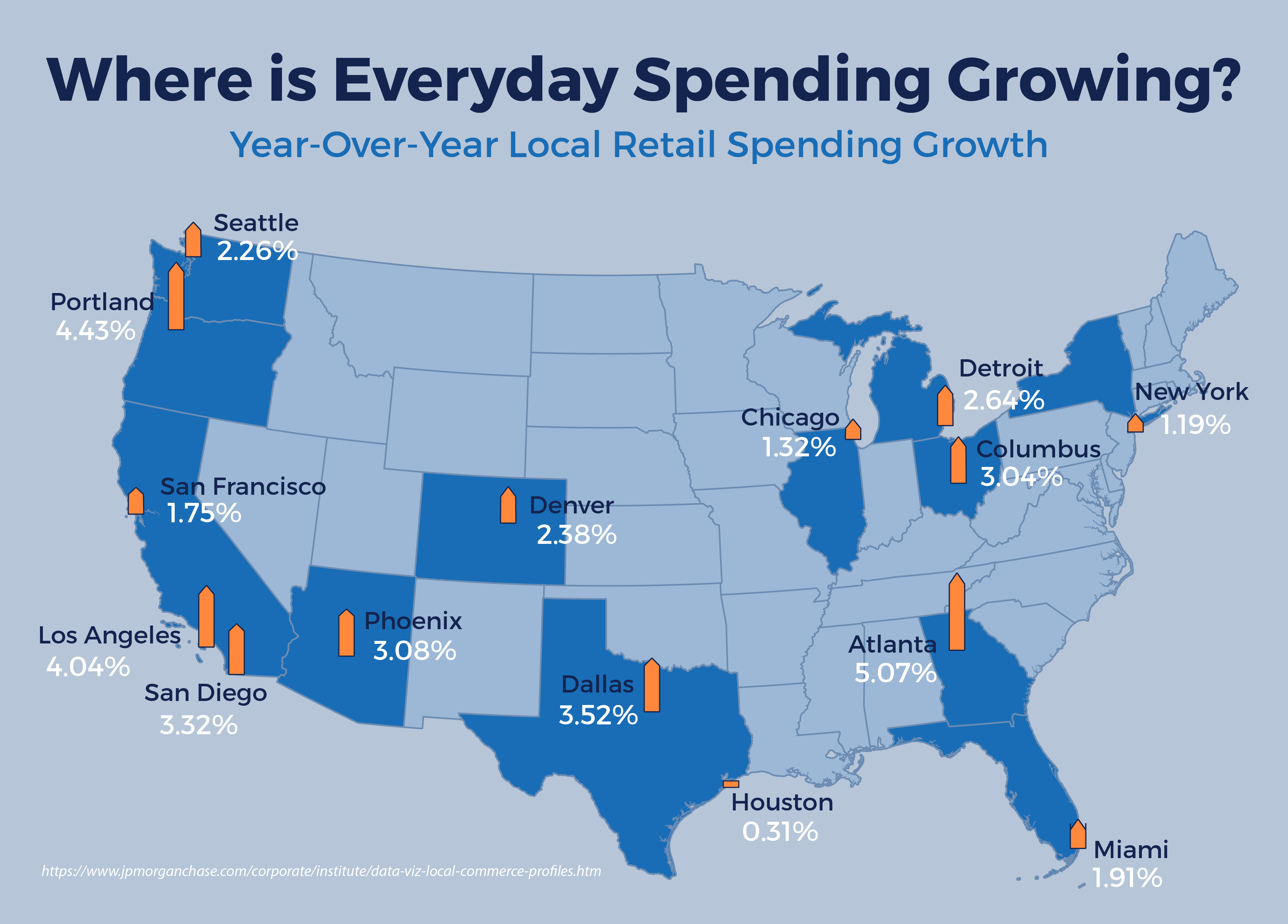 Here's a look at some of the standout cities: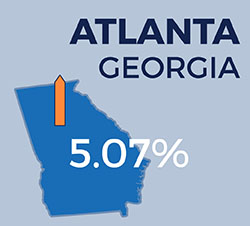 Atlanta
Local consumer commerce grew the fastest in Atlanta at 5.1 percent year-over-year, a more rapid pace than in any of the other metro areas sampled.
This was a marked reversal from lagging growth and low growth rates in Atlanta throughout 2014.
Businesses in the Atlanta area are seeing this shift, with some saying new interest in local goods and services is contributing to the boost.
Calavino Donati is co-owner of three Atlanta businesses: The Tipple + Rose Tea Parlor and Apothecary, a restaurant and specialty grocery store named Urban Cannibals Bodega + Bites, and the Madre + Mason restaurant. She says customers began to focus more on local merchants during the recession, partly because they wanted to save gas money by buying within their communities.
"Also with the increase of good local businesses as opposed to just big chains, people don't have to travel as far anymore to find good food and good product," says Donati.
The results nationally reflect Donati's sentiment. In December 2015, 84 percent of local consumer commerce at a business came from consumers who lived in the same metropolitan area, and 23 percent came from consumers who lived in the same neighborhood.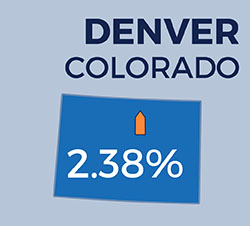 Denver
Consumer spending on fuel decreased the most in Denver out of all 15 metro areas in December 2015, declining by 17.9 percent. And what consumers aren't spending at the pump, they are pumping into the local economy.
"People are shopping with much more intent these days than previously," says Kathryn Dickinson, owner of Denver-based AILLEA, which sells beauty products. "They're focusing on smaller businesses, focusing on cleaner ingredients and really want to put their health and wellness first."
They also, it seems, are opening their wallet for exciting experiences.
"The Denver metro area ranks among the highest in the nation for regular arts attendance. At the Lone Tree Arts Center, that translates to ever-growing audiences and close to $1 million in ticket revenue each year in a community of just 12,000 people," says Lisa Rigsby Peterson, Executive Director of Lone Tree Arts Center in Lone Tree, Colorado.
"Our ticket sales revenue has grown by over 35 percent over the past three years, and this is no doubt due in part to the strong metro area economy," she says. "More money in the local economy means that people have the means to spend on experiential activities that are meaningful to them."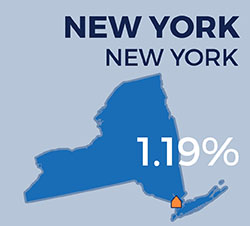 New York
In New York City, spending was up 1.9 percent in December 2015 compared to the previous year. That's not as much as in some other cities sampled, but what's telling is where consumers are spending their money: Restaurant sales were up 9.8 percent, the fastest growth at restaurants in any of the metro areas, driven by consumers under the age of 35.
"Across all 15 cities, young consumers and consumers in the bottom income quintile continued to be a bright spot, with these groups contributing over 40 percent of the total growth in December," says Farrell.
Christopher Miles, owner of Pico, a Mexican restaurant in Rockaway Beach, says he's seeing an uptick in diners, and an increase in the average check size, but says there's still room for improvement.
"I am very happy to say that I am definitely seeing more diners this year. There's been a slight increase in check average and we haven't increased any pricing on our menu."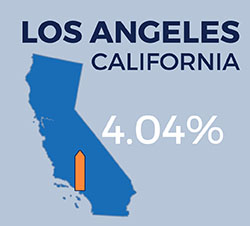 Los Angeles
Local consumer commerce in the Los Angeles metro area grew 4 percent in December 2015. Lower income consumers were a major source of growth, with spending by consumers in the bottom quintile growing 11.7 percent and consumers in the second quintile growing 7.2 percent.
The LCCI indicates that the economy might still be "jittery" after anemic growth during most of 2015. Jesse Gullion's experience reflects this, with an indication that consumer confidence and spending is "about the same" as last year.
"As far as overall growth, I don't think it's super booming or anything like that. It's a more positive feeling than a negative one, though, and I think that's always going to be the goal: Every day just keep pushing forward and keep a positive attitude."
Gullion says great customer service can lift a customer's confidence, especially for local business.
"We preach on a daily basis that customer service is all that we can control as a small business. It's not about upselling somebody. It's about getting somebody what they need in order to finish the job that they want to do. I think that makes people feel important while they're here. It makes people feel paid attention to, and who doesn't want to feel that way?"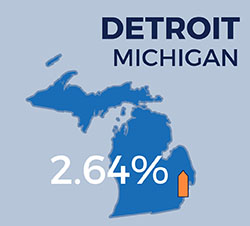 Detroit
Small businesses in the Detroit metro area performed particularly well in December 2015 with 9.2 percent year-over-year growth. This was the fastest growth at small businesses of any of the 15 metro areas.
Design shop owner Michele Unverzagt says the findings match the more positive sales at her store Nora in recent months: "We had a good winter. Our sales have consistently gone up. I do see more people coming into the store."
Unverzagt attributes the rise to a combination of a mild winter and an improving economy.
"For a while there, I felt like people were buying something just to buy something, and it was something maybe smaller. But now they're actually putting more thought into it when they come in. They'll spend more time in here, and they will do a bigger ticket. Either they'll buy one thing that's higher priced or they'll buy a bunch of things."
Nora is also seeing growth in return customers. "It means a lot, especially when people are from other cities, other states, that come back when they're in town. And they get excited to come back."
A Lasting Picture of Consumer Commerce Health
The index will be updated regularly to provide an ongoing look at growth trends in consumer commerce and who is spending money, and how they are spending it.
"Each release of the LCCI will continue to describe the economic picture of local communities and provide a powerful tool for city development officials, businesses and investors, and statistical agencies to better understand the everyday economic health of consumers, businesses, and the places they care about," says Farrell.
To read the full report and view the interactive Local Consumer Commerce data, go here.
Heather Freiser is an editor for Chase News & Stories. She was formerly a producer for Bloomberg Television and Fox Business News.