Small Business
Managing Your Business
Are you missing out on top talent for your business?
Try our guide to scout—and keep—the right employees for your #businessgoals.
By
Meredith Turits
Posted: 05/15/19
Updated: 06/04/19
Every business wants top talent on their team—but just how do you get and keep the best?
It's a question that's been on the mind of many business owners. In fact, according to the Chase 2019 Business Leaders Outlook, 60 percent of business owners say finding top talent is a huge hurdle, and 54 percent are worried about finding employees with the skill set they need.
Consult our tips to get ahead of the curve, attract the best candidates and build a powerful team culture.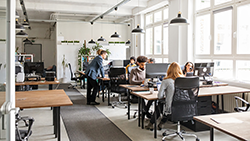 To find success with your own recruiting practices, take a cue from a success story. Learn how to develop a "talent-seeking culture" from a small business in Jackson Hole, Fla.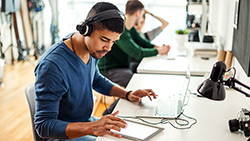 The next wave of talented candidates are looking for different opportunities and environments compared to yesterday's—and even today's—workers. Gen Z workers are here, so get your business ready.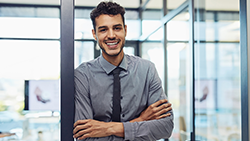 The start of a new year is a prime time to kick off your recruiting efforts. Find out how your company can prepare for a hiring spree before the New Year, and keep things going smoothly thereafter, too.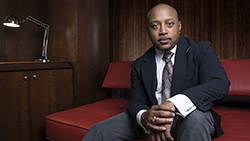 Perhaps you're the kind of entrepreneur who wears a billion hats and takes on every task you can. When you're small, that might be a great way to save money—but leaders who can hire expert talent can be even more successful.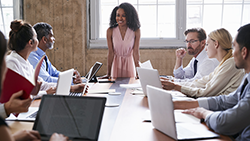 Have an amazing team in place? Kudos! Now, keep them in place. Building a positive culture is a big piece of retention, so consider perks and benefits they'll find useful, but won't cost you a fortune, either.
Meredith Turits is a Chase News senior editor for business and finance.