Small Business
Managing a Small Business
Business financing 101: get ready to apply
Navigating the loan landscape to fund your new business
By
Dawn Allcot
Posted: 05/15/15
Updated: 09/06/19
Many first-time business owners try to travel a traditional path to financing: They build good credit, write a strong business plan and approach a bank for a loan. But not all applicants qualify and win approval.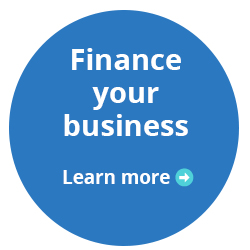 So, what should you do to maximize your chances for success? Here are some suggestions from people who work with aspiring entrepreneurs.
Realize that it's (mostly) about the numbers
Your business history, credit score, net worth, debt-to-income ratio and assets all factor into your viability as a borrower.
"Banks are looking for assets that are liquid or as close to liquid as possible – cash, a home with equity, vehicles," says K. Alexander Ashe, founder and CEO of Spendology, which develops apps that activate financial intelligence for businesses and individuals.
If your business doesn't have a history, says Ashe, your personal financial situation will be a more important factor. If you have something to borrow against or to secure the loan with so that you're a lower risk for the lender, you may improve your chances of getting financing, "whether that funding takes the form of a business loan or a line of credit," he says.
Explore SBA loans
Startups without adequate financial history or assets may find funding through loans backed by the U.S. Small Business Administration. These loans may be used to cover a variety of startup expenses, including working capital, revolving funds, equipment purchases and more. Just as the FHA does for mortgage borrowers, the SBA guarantees a share of the principal on an SBA-backed loan. This makes SBA loans a safer bet for banks, says Ashe. Entrepreneurs in need of less than $50,000 in funding may consider the SBA's Microloan or SBA Express program, which can be used to finance a variety of business activities. For loan amounts up to $25,000, no collateral is required.
"The benefits of SBA loans include longer repayment terms and lower interest rates" than some other sources of loans, says Devesh Dwivedi, a business coach and consultant at Idea2Inception.
Bolster your business plan
No matter which type of funding you're seeking, you'll need a strong business plan. Ashe recommends using Score.org's business planning template. "It will give you a detailed idea of all your costs and make it easy to put together a plan," he says.
It's important to note that the business plan you provide a bank may look different than what you present to angel investors or venture capitalists, says Ashe. "Venture capitalists want to see all the scenarios in a business plan: likely, optimistic and pessimistic. Banks want to see optimistic yet realistic scenarios. Don't make assumptions that aren't supported by data."
Dwivedi agrees: "The loan application reviewer looks at key assumptions the entrepreneur has made to come up with projections and strategies. If those assumptions are false or illogical, there's a problem."
And be conservative with your estimates; even predicting that a new business could earn 1% of an extremely large market may seem unlikely. "If the entrepreneur looks at his capacity and resources, he might realize he could, more realistically, reach 0.0003% of this huge industry, which could still net $250,000 in the first year," Dwivedi says. Since lenders often favor rapid profitability, this honest assessment could help to land the loan.
Start small and grow organically
Making a rapid profit does not always mean thinking big. "Make a mini-widget instead of a super-widget," Ashe advises. "Many entrepreneurs make the mistake of saying, 'It needs to be this big or I can't do it at all.' That's just not true. Figure out your minimum viable production: the smallest number of units you can produce and still make a profit."
Looking for one blueprint for success? Start with your idea and your brand, grow your business through sweat equity and then seek capital to grow.
"Even if you've only been in business one or two years, if you've grown organically, you can show lenders you're a good investment," Ashe says.
Dawn Allcot is a freelance writer whose articles have appeared in Mint.com, AOL Careers, Yahoo! Finance and more. Her writing credits cover diverse topics from paintball to personal finance.