Your Life
Enjoy Dining and Entertaining
Here's why Savannah may be the capital of modern Southern food
A new generation of chefs is updating Southern staples, like shrimp and grits
By
Jessica Stake
Posted: 05/17/17
Updated: 05/23/19
The following article is part of "The New American Palate," a series that explores dining destinations. It is presented by Chase Sapphire.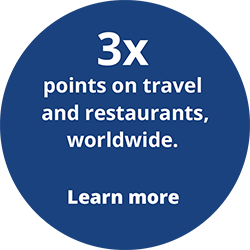 With cobblestone streets, 18th- and 19th-century mansions, river vistas and proximity to the beaches of Hilton Head Island, the port city of Savannah, Georgia has long been a favorite weekend destination of many Southerners. Now, however, a new generation of talented young chefs is discovering Savannah. And in many ways, they're turning it into a place not only to take in the charms captured in the film Midnight in the Garden of Good and Evil, but also a hotspot for modern, and healthier, Southern cuisine.
The food scene, paired with the youthful spirit emerging from the Savannah College of Art and Design, gives the town a vibrant life, with boutique, museum and restaurant design reflecting a fresh take on Southern style. Below are a few must-visit dining destinations for every type of food enthusiast.
For the trendsetter: The Grey
Housed in Savannah's old Greyhound bus station, an art deco building built in 1938 and restored to pristine condition, the Grey features a central large semicircle bar area and grey leather seating. Executive Chef Mashama Bailey weaves Southern port city cuisine with Mediterranean flavors.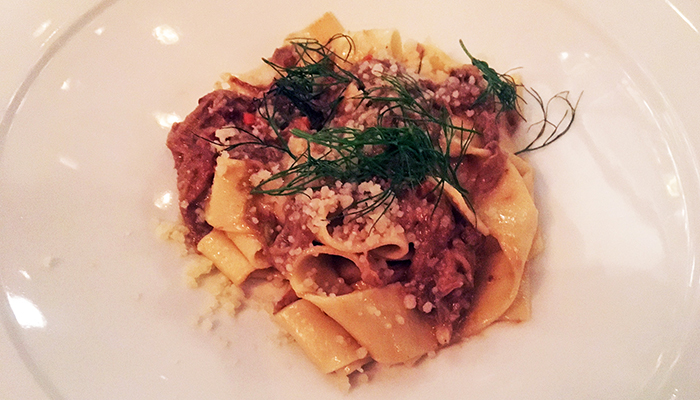 Top menu picks:
Fried mullet with a dressed egg: An unexpected mix of zucchini, egg, capers and mint over fried mullet filets, an overlooked fish popular in Europe, but not often featured on US menus.
Country pasta: Tender braised pork shoulder, with a white wine and parmesan sauce, served up with flat noodles is a melt-in-your-mouth homage to fine Italian dining.
Bison meatballs: Cooked in pork fat and placed on a yogurt sauce, the dish is tender but spicy.
For the foodie: The Florence
James Beard award-winning Chef Hugh Acheson does not disappoint. His Savannah restaurant, one of several the Top Chef judge and cookbook author owns in Georgia, is housed in an old ice cream factory dating from the 1800s. Its menu, under executive chef Kyle Jacavino, dishes up Italian fare crafted from locally-sourced ingredients. Don't miss the classic Negronis which the restaurant offers on tap (though they taste individually handcrafted).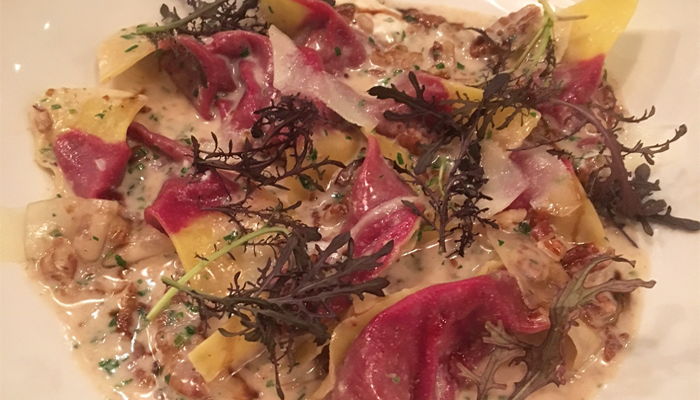 Top menu picks:
Beet scarpanelle: Pasta filled with beets, parmesan and chevre, dressed in mustard greens, pecans, lardo, aged balsamic and olive oil, is a light dish with a fun pop of color.
Octopus: Accompanied by Charleston gold rice, squid ink puree, pepperoni ragu and soffrito, it's a new twist on a Mediterranean staple.
Sunchoke agnolotti and 48-hour short rib: Sliced, tender short rib is surrounded by kale, oyster mushrooms, sunchoke pasta purses and a mascarpone finish is served up on a slate dish for drama.
For the traditionalist: The Olde Pink House
Walk down this oak-lined street in the city's historic district and visit Savannah's only 18th Century Mansion, the Planter's Inn, where The Olde Pink House restaurant can be found through a side entrance. Consistently ranked as a must-visit, The Olde Pink House, by Executive Chef Vincent Burns, serves old school low country Southern cuisine, from South Carolina's low-country and the Georgia coast, in a series of antique-filled dining rooms with cozy fireplaces. You'll be welcomed to your table with housemade cheese straws served in mason jars, but beware—the food is heavy, so carve out time for a long walk or nap after this meal!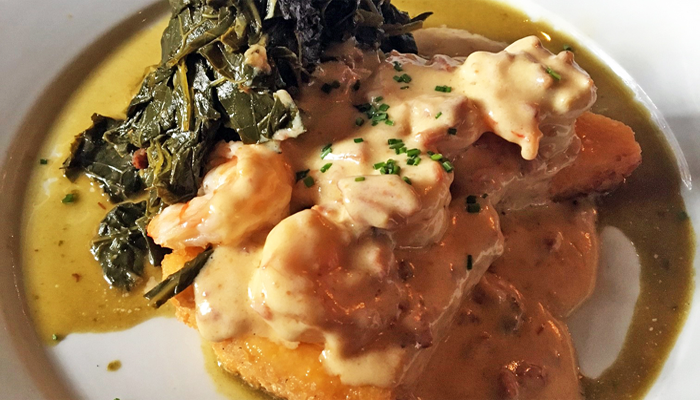 Top menu picks:
Mac 'n' cheese poppers: Bite-size balls of mac 'n' cheese deep-fried and coated in a salsa verde red pepper coulis. These starters have the perfect balance of crispy outside and gooey cheese center with a kick of spice.
BLT Salad: The fried green tomatoes and brown sugar bacon with a black-pepper, thyme and buttermilk dressing was featured on the Food Network's "The Best Thing I Ever Ate."
Shrimp and Grits: Cheddar grits shaped into cakes and flash-fried are topped with shrimp and covered in country ham gravy, with a hearty portion of collard greens served on the side. Locals consider them the best in they city.
Direct flights to Savannah Hilton Head airport originate in cities such as Dallas, Atlanta, Chicago, New York City and Philadelphia. Late Winter to early Summer, while there is a great activity lineup, but before temperatures soar, is the ideal time to visit this city. If you enjoy St. Patrick's Day, you might be surprised to learn that Savannah's parade is the second largest in the US, after New York City.
Photos: Jessica Stake | Jessica Stake is a Chase News contributor.