Small Business
Manage Your Business
Is your small business ready for a summer intern?
Four questions that can help you determine how to set up a program
By
Liz Kozak
Posted: 05/07/18
Updated: 05/29/18
For designer Ellie Day Spoerer, the sole proprietor of her bridal and evening wear business, taking on an intern doubled the team. "Having an intern allows me to focus on design," she says. She's freed up from tasks like selling online, mailing out postcards to clients or making cold calls to boutiques.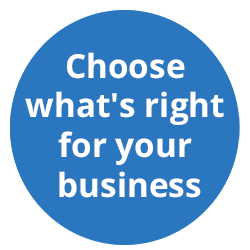 The help researching industry news, organizing inventory or planning events can be a boost for small businesses. For those seeking to up their game on the web, a young digital native can help with coding and social media. Plus, finding out what your intern is interested in— which apps they can't live without and what products are their go-tos—can provide invaluable insight into the younger consumer's mindset.
When considering hiring an intern, consider which business goals you want help achieving— Spoerer advises both businesses and interns to come to the table with a punch list of achievable tasks and objectives—and what kind of short-term projects you can create to fulfill them.
Then, whether you need an intern to free you up to focus on the big picture, or to help create a vibrant social media feed, ask yourself these questions to help set up your internship program:
1. Who can help with recruiting?
Colleges, universities and even high schools can help scout prime candidates. Bottle Rocket Media, a Chicago video production company, routinely works with intern and career services coordinators at Chicago schools. "We talk specifically with their TV and film production departments," says Brett Singer, the company's co-founder, and a Chase customer. "They are very helpful connecting us with the right interns."
2. What attributes should you look for?
Consider what qualities are most important to you and your business. For Singer at Bottle Rocket Media, "it's all about personality. While there will be naturally on-the-job training, we cannot teach someone to be kind, hard-working, enthusiastic, thoughtful and organized."
To create a screening process, Singer developed a questionnaire for prospective interns that veers away from traditional questions about GPAs and schedules. "We ask, 'What was the last book you read? What's your favorite app on your phone?' I'm looking to be a little surprised," he explains.
3. Are you willing to make it a two-way street?
Business owners have to be willing to put aside time to mentor interns. Fashion designer Spoerer, a Chase customer who was herself an intern at Betsey Johnson in New York, says company employees helped her understand everything from working with pattern makers to record-keeping, systems she still uses today in her own business. And she passes on the same knowledge to her interns.
That time invested pays off. At Bottle Rocket Media, mentoring interns in several different aspects of the business—like breaking down a script for prop needs or prepping equipment for a shoot—allows Singer to have flexible help available based on the company's needs.
4. Do you need a talent pipeline?
Hiring an intern is a great way to try out an employee. Spoerer ended up working for Betsey Johnson for three years. Bottle Rocket Media now employs a former intern. "If I can train someone," says Singer, "then that has a lot of value to us."
Liz Kozak is a Chase News contributor.