Your Money
Understand Your Finances
How to protect your aging relatives' money
By
Brenda Richardson
Posted: 05/07/18
Updated: 11/19/19
As your parents or grandparents get older, it's natural to want to talk with them about their financial security. It's often a sensitive topic, but the earlier you broach the issue, the sooner you can get a handle on money coming in and going out. The price of remaining silent could be costly.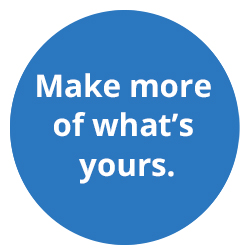 Maybe your mother is confused about misplaced credit cards or valuables. Or perhaps dad is making repeated bank withdrawals. Changes in an older family member's financial behavior can be a warning sign of elder financial abuse or exploitation.
Elder financial abuse is the fraudulent act of depriving an aging person of his or her assets and improperly using the money for personal gain. In the US, it adds up to billions in losses every year, and the numbers are growing.
By the 2050, the number of Americans age 65 and older is expected to reach nearly 84 million. Much of this growth has to do with aging baby boomers, who may have significant assets or equity in their homes and often have a continuous stream of income, such as Social Security or a pension—all of which make them a target for financial exploitation.
How your bank can help
Protecting older consumers from financial abuse is a priority for many institutions, including banks. Melanie Merritt, financial exploitation policy matters for JPMorgan Chase, says the company is dedicated to raising awareness and exploring ways to help employees and customers identify financial exploitation.
It is important to be aware and on the lookout for warning signs like unusual or suspicious account activity. Merritt says that suspicious account activity like large cash withdrawals or wire transfers out of the country could be a warning sign of financial exploitation. Signing up for online account access when the senior citizen never really has had an online profile before could also be a sign that somebody is manipulating their account.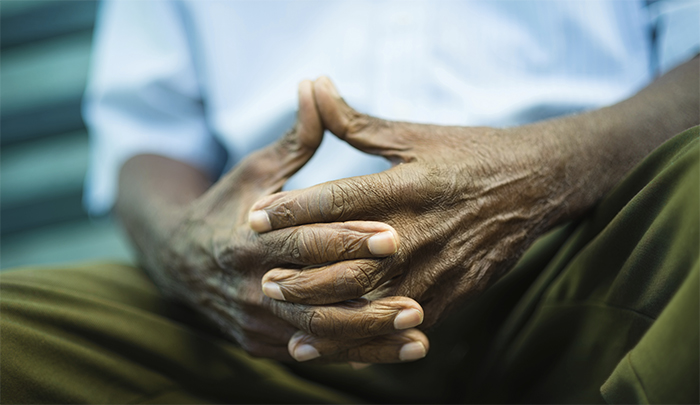 Watch for red flags
Financial abuse can take many forms—from prescription fraud to phony contractors to abusive caretakers. Leslie Eckford, a nurse and social worker in Salt Lake City, Utah, was tricked by an in-home care provider. She assumed that her experience working with geriatric patients would help her choose a caregiver for her parents, but admits she made a mistake by basing her choice on word-of-mouth.
Eckford was initially impressed with the care that her parents received. But she grew suspicious when their grocery bills increased. When she asked about the growing costs, the caregiver said her parents needed extra food, because they had invited friends over for meals. "It didn't feel quite right, but I just ignored it, and I shouldn't have," she says.
Soon, credit cards, jewelry, medications and checks went missing. Eventually, Eckford discovered the caregiver had persuaded her parents to sign over their investment checks to her. That provided a paper trail and enabled the police to arrest her.
The situation robbed the couple of their financial security, dignity and quality of life. "My father was embarrassed because he always prided himself on handling money very carefully," Eckford says. "I just remember him saying to me, 'how did this happen?'"
Eckford's experience moved her to co-author the book "Aging with Care: Your Guide to Hiring and Managing Caregivers at Home." To guard elderly family members against financial exploitation, she recommends conducting background checks and requiring drug screenings for caregivers. Most importantly, she says, you shouldn't ignore your gut instincts.
Susceptible to fraud
Diana Haven, a public relations executive in Oakland, California, says foreign scammers convinced her 75-year-old father, who has a brain disorder, to hand over his savings. Starting in 2015, they contacted him at least 20 times a day by email or phone, offering him a variety of rewards, from a large inheritance to sweepstakes winnings. In return, they requested upfront payments, which they said they needed to process his reward.
Eventually, an information technology consultant who worked for her father told his family members about the fraud. Haven went to her father's house, where she discovered stacks of unpaid bills. Instead of paying utility bills and the mortgage, he had wired money, including his Social Security checks, to imposters in West Africa. The experience cost Haven's father his home.
While institutions are developing policies to prevent elder financial abuse, ultimately, family members are the first line of defense. "If you suspect any of these things are happening to a loved one, get in touch with the bank," Merritt says. "If you see something, say something."
Brenda Richardson is a Chase News contributor. Her work has appeared in the Chicago Tribune and Washington Post.