Your Money
Celebrate Life Moments
How to manage the costs of living off campus
By
Brenda Richardson
Posted: 05/08/17
Updated: 08/22/18
The following article is part of The Modern Education, a Chase series to help people navigate the costs of college and beyond.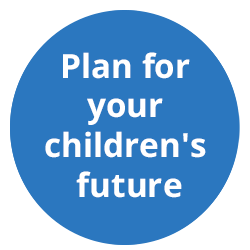 When Victoria Rivas' parents told her they could no longer pay for college, the junior at Trinity Christian College in Palos Heights, Illinois, made some adjustments. One of them was moving out of the dorms and into more affordable housing nearby.
"It's an ideal situation for me," Rivas says, adding: "I'm happy to be able to go to school with my friends and live with them too."
For many young people, living off campus means greater independence. But it also comes with a certain amount of financial responsibility. From groceries to transportation, there are additional costs that students have to budget for beyond just rent.
In fact, funds from your 529 plan can go towards paying for off-campus housing. As long as a student is enrolled at least part time and the cost of the off campus housing does not exceed what the school would charge, then using those funds is fair game.
Here are a few ideas for managing the costs of living off-campus:
Set a realistic budget
When checking out off-campus housing, ask if the cost of utilities (water, gas, electricity, Wi-Fi and cable TV) is included in the rent. If not, factor those costs into your monthly budget. Unfurnished apartments are common in off-campus housing, which means you will have to outfit the space at your own expense. Create a grocery budget and stick to it, but save for extras like going out with your friends.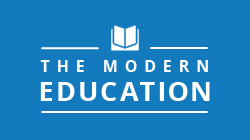 Split costs with roommates
Sharing living expenses with roommates is a smart option. Rivas, for example, lives with five roommates in a four-bedroom, two-bath house. Their communal lifestyle is a natural extension of the camaraderie they share playing soccer at school.
Break the fast-food habit
"Eating in is almost always less expensive than eating out," says Bonnie Sewell, a certified financial planner in Leesburg, Virginia. "That's true across the board and healthier."
For Tom Hahn, a senior at Southern Illinois University, preparing meals spares him the headache of spending money. "There were some days where I was so busy that I had not properly planned my week for meals," Hahn says. "Sometimes I'd skip breakfast, and I'd have to pay for lunch, then pay for dinner. Two to three times a day having to pay for food is not good."
Take advantage of campus resources
From clinical care to career fairs, many campus resources are included in your tuition and mandatory fees.
"The biggest thing students forget when they are living off campus is they are still paying for the services that are provided to all students, regardless of their living situation," says Michael Newcomer, vice president of Retirement Advisory Consultants, in New Port Richey, Florida. Technology fees, for instance, often include free printing services at campus computer labs and libraries.
Can you afford a pet?
Owning a pet can take a bite out of your budget. Be prepared to pay deposit fees and pet rent on top of food, veterinary care, grooming and supplies.
"One of the attractions of being off-campus is to have a pet, but I have known students to lose their deposits because their pet damaged the property," says Sewell, the financial planner.
Prioritize location over everything else
Will you be able to hit the snooze alarm and still get to class on time? Is a grocery store nearby? Finding a place with convenient access to public transportation will save time and money in the long run.
"If you can hop on a bus or walk to school, that saves a lot of money," Sewell says. "Students sometimes only consider saving money on rent, and they forget about the added costs of transportation, time, proximity to grocery stores, friends, activities or health care. You have to do all the math, not just how much you save on rent."
Bringing a car to school might seem like the obvious solution to getting around, but paying for gas, parking and maintenance can present a crash course in economics.
Hahn has lived in apartments where the parking permit had to be renewed annually. "Little things like that add up in the long run," he says.
Brenda Richardson is a Chase News contributor. She focuses on real estate and personal finance. Her work has appeared in the Chicago Tribune and Washington Post.