Your Life
Enjoy Dining and Entertaining
How to grocery shop like a food editor
Epicurious' David Tamarkin shares four smart ways to save time and money at the grocery store.
By
Kelsey Mulvey
Posted: 05/04/18
Updated: 05/07/18
Brought to you by Chase Freedom, the Savvy Spending series teaches you how to become a smarter, savvier shopper—one purchase at a time. This quarter, Chase Freedom cardmembers who activate can enjoy 5% cash back at grocery stores and grocery store websites. Spend and category limits apply. Learn more.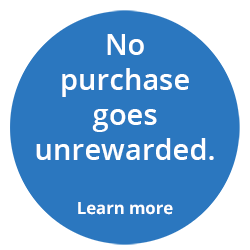 David Tamarkin's life has always revolved around food.
"My mom was a cooking instructor, as well as a creative, curious home cook," he says. "She subscribed to every cooking magazine and kept them in our attic. When I first moved to New York, I became terribly homesick. To cheer me up, my boyfriend brought me a copy of Gourmet, and I became a little obsessed."
Now, as the digital director of Epicurious, Tamarkin oversees the site's recipes, articles, and mouth-watering photo shoots. With nearly 15 years of experience under his belt, he applies his scrupulous, discerning editor's eye to grocery shopping. "It's all about removing the unnecessary," Tamarkin explains, adding: "More focused is more enjoyable."
If you want to maximize your time and money spent at the grocery store, here are his tips for shopping like an editor:
1. Have a plan of action... and stick to it
It pays to be prepared—especially when it comes to grocery shopping. Tamarkin says he makes two lists before heading to the store: An ingredient list, and a meal planning list.
"Knowing what you'll be cooking—or having a vague idea of what you'll be cooking—is the only way to stay truly organized (and sane!) if you cook at home a lot," he explains. "And when you know what groceries you need, you can make one big grocery shop. No running to the grocery store after work—which, in my opinion, absolutely ruins an evening."
2. When in doubt, compare price
Before adding anything to your cart, compare the prices of different brands and quantities.
"When I was younger, I'd go to the grocery store with my mom, and she taught me about comparison shopping," Tamarkin recalls. "Now, I cannot shop without looking at the per ounce prices. That's where they get you!"
Check out the price per ounce, which is usually found on the shelf's label. From there, you are able to see which option has lowest rate—and ultimately gives you the most bang for your buck.
3. Get creative with your shopping
Good deals on food exist outside of boutique grocers, mass supermarkets, and wholesale retailers. "Most discount clothes and home stores have a table in the back where you can find some great bottles of fancy vanilla, boxes of flaky sea salt, or big bottles of Italian olive oil," he says. "You have to be vigilant about checking the expiration dates, but otherwise it's a fantasy world."
Discount stores typically have a limited inventory, so while you shouldn't expect to walk away with a week's worth of groceries, it's worth swinging by the non-perishables aisle.
4. Choose your priorities
Want to save money on groceries? Find the best deal, not the best name.
"Everyone's going to be particular about something, but the key to getting deals is not to be particular about everything," he explains. "I try to stay brand agnostic and reach for the less expensive brands."
Start by deciding which products you're willing to splurge on. Tamarkin admits he's particular about butter and flour, but when it comes to rice, beans, canned tomatoes, and sugar, the cheapest option wins.
Grocery shopping isn't as big of an undertaking as, say, a photo shoot, but it is important to prepare beforehand. Tamarkin says the biggest mistake shoppers make is going to the store without a plan.
"They wing it!" he says. "Some people think they'll walk in and pick up whatever inspires them, but that's risky because they might (read: definitely) forget to pick up something crucial for their recipe."
When in doubt, making lists and doing your research before heading to the store can equal big savings.
Kelsey Mulvey is a Chase News contributor. Her work has been featured in the Wall Street Journal, Business Insider, and more.