Your Life
Savvy Shopping
Know Before You Shop: Deal Secrets
Scoring Big Bargains Depends on When You Buy
By
Kristen Fischer
Posted: 05/04/15
Updated: 11/10/17
Savvy shoppers know that timing is important in finding bargains, and that good deals aren't only available on Black Friday and Cyber Monday.
In fact, throughout the year, there are better times than others to find specific items at deep discounts. "Shoppers should pay attention to timing if they want to save money," says Mark Di Vincenzo, author of "Buy Ketchup in May and Fly at Noon: A Guide to the Best Time to Buy This, Do That and Go There."
"There is a best time to buy just about anything – from humidifiers to houses, from couches to cars," he says.
Electronics
November, December, and January aren't the only times to find a great deal on televisions. According to Consumer Reports, March is also a good time to get a new set.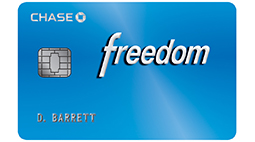 As for other electronics, the best time to get them is when "retailers are trying to make way for new inventory or a new model is introduced," explains Meghan Heffernan, a public relations specialist for Savings.com.
Mark your calendar for January, says Sean Graw, outreach coordinator at BradsDeals.com. "That's when new technology is announced at industry trade shows and when retailers want to move the older ones out quickly."
Cars
Instead of watching the ball drop on Dec. 31, a 2014 TrueCar report suggested that consumers should head to the car dealership instead. Other great car-shopping days include Thanksgiving weekend, Black Friday, Dec. 2, and Dec. 20.
AARP says that August is also a prime time to make an auto purchase, as dealers sell off the current models to make room for new ones.
Clothing
While Cyber Monday is an ideal time to shop for clothes, January and February are particularly suited for winter clothes savings as the spring styles start to appear. October is an ideal month to buy jeans, November and April are popular times to purchase new sneakers, and January is an opportune time to get a business suit, Di Vincenzo says.
Houses
From November through February, if you see the perfect home, you may get a better deal because of less competition from other buyers.
On the flip side, selection may be sparse because many sellers list homes in the spring and summer, when demand is highest. Realtor.com notes that interest rates have traditionally declined in December and January.
Home Improvements
Di Vincenzo offers these tips for upgrading your home: In March, look for home improvement retailers to hold big sales. Earmark September and October as prime times to get a great deal on most appliances, but if you need a new refrigerator, May is the best time to shop. February and August are good months to purchase furniture, while January is best for carpet and flooring deals.
Stay on Trend
Times change, which means you'll need to stay on top of trends to snag bargains.
"You're more likely to see large discounts when demand is low because that's when retailers will lower prices to move them," says Di Vincenzo.
That's not always the case, though: There are deep discounts on backpacks and laptops in August even though demand is high as students head back to school.
"If consumers can plan accordingly, especially for big-ticket items, they can save substantial amounts of money," says Heffernan.
No matter what time of year you're shopping, get rewarded for your savvy deal seeking: Apply for the Chase Freedom card, which gives you 1% cash back on every purchase and 5% cash back on up to $1,500 in combined purchases in bonus categories each quarter.
Photo: Geber86/Getty Images | Kristen Fischer is a freelance writer living in New Jersey. She is the author of "When Talent Isn't Enough: Business Basics for the Creatively Inclined." Her work has appeared in Health, Prevention, and New Jersey Monthly.