Your Money
Saving & Spending
What Falling Oil Prices May Mean For Your Monthly Budget
By
Mai Nguyen
Posted: 05/04/16
Updated: 11/10/17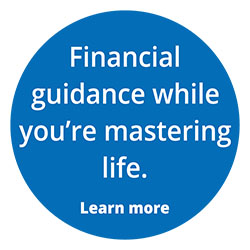 After peaking in June 2014 at $112 a barrel, the price of oil has fallen by more than 60 percent — the cheapest it has been since 2003. Oil's plummeting price has global implications, but it also directly affects how much many Americans can spend every month.
One reason oil prices are plunging is sluggish demand from China, where an economic slowdown has cut into the country's once insatiable thirst for fuel. In 2012, the Obama administration instituted higher efficiency standards for cars, which has already spurred automakers to add more fuel-efficient and electric vehicles to their fleets. Additionally, the U.S. Energy Information Administration projects a huge jump in oil production from Iran, now that some international sanctions have been lifted. But the main reason for the decline in the price of oil is a massive increase in production: The United States pumped more than 9.2 million barrels per day in December of 2015, a 65 percent increase from 2010.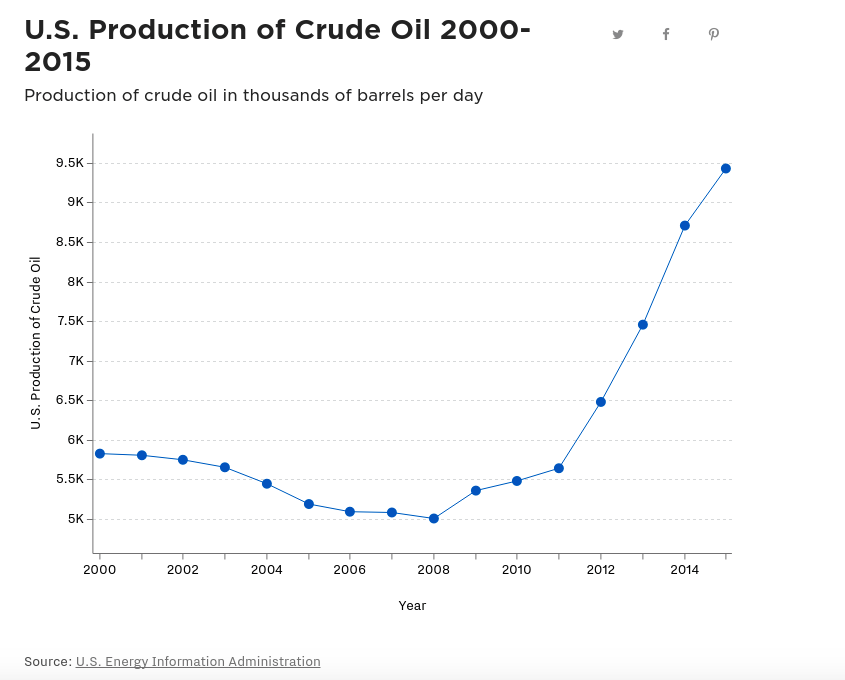 "It's the law of economics," says Reza Varjavand, a professor of economics and finance at Saint Xavier University. "When something is oversupplied, the price declines."
The combination of increasing supply and declining demand have created a ripple effect that may reach into the average person's wallet. The most immediate change is cheaper gas: The average U.S. price for a gallon of gasoline fell to around $1.70 in February 2016, down $2 from February 2013.
The average American consumer saved about about $540 on gas last year, according to the Oil Price Information Service. That provides the biggest boost to lower-income individuals, who spend a larger share of their money on gas according to a 2015 report by the JPMorgan Chase Institute, How Falling Gas Prices Fuel the Consumer (PDF).
"Americans are getting a purchasing power boost, which leads to stronger consumer spending," says Joseph Lupton, global economist and managing director for JPMorgan Chase.
Americans put aside roughly 20 percent of what they saved at the pump, and they spent the rest, according to the JPMorgan Chase Institute report, which analyzed millions of debit and credit card transactions.
Families are also paying less to heat their homes: Those who use heating oil saved an average of $459 last year, while those who use propane saved an average of $322 , according to the Energy Information Administration. Even groceries could become less expensive as transportation costs go down and food is cheaper to ship. Domestic flights are also cheaper than they were a year ago, according to the airfare predictor Hopper.
"The usual cliché is that lower oil prices act as an indirect tax cut for consumers," says Kevin McIntyre, an economics professor at McDaniel College who specializes in gas prices. McIntyre says that money could also translate "into more income that can be spent on other things."
There have been some negative implications for American consumers, too. The energy sector, for instance, has slashed spending and suspended operations, cutting an estimated 315,000 jobs since oil prices declined in late 2014, according to industry consultancy Graves & Co. The firm predicts this year will look just as grim if oil prices keep sliding.
It also doesn't bode well for holders of energy stocks. The dropping price of crude oil has brought down the price of energy company shares: the S&P Global Oil Index was down more than 20 percent at the end of 2015.
But Lupton says plummeting prices are sparked by an oil surplus rather than weak demand. "Investors use oil prices as an indicator for the health of the economy, and it's been a negative interpretation," says Lupton. "This has hurt investor confidence and plays a role in weak consumer spending."
When and how far oil prices might rebound is anyone's guess. The demand for oil will depend on the overall state of the economy. Saudi Arabia, Russia, Qatar, and Venezuela — oil-producing countries that are hit hardest when oil prices plummet — recently agreed to freeze production output, but it's unlikely that this alone will reduce the supply glut significantly.
Right now, declining oil prices seems to be hurting the overall economy but helping the average consumer. A lot of the discretionary income created by falling gas prices is being spent, but it could also be used to repay debt, saved, or invested.
"The benefits to the consumer," Lupton says, "should more than outweigh the drag low oil prices has had on the economy."
Mai Nguyen is a freelance writer in Toronto who covers business and personal finance.