Small Business
Managing a Small Business
Storytelling: A Powerful Tool for Promoting Your Business
How "Once Upon a Time" Can Help You Find Customers
By
Rosa Harris
Posted: 04/21/15
Updated: 11/10/17
Once upon a time...
For rapt children listening to a tale at grandpa's knee, these magic words precede one of the most powerful kinds of communication known to humans: a story.
The power — even the magic — of storytelling is now being harnessed by small businesses aspiring to engage clients in new and vibrant ways, says Georgetown University adjunct marketing professor Rohit Bhargava, author of "Likeonomics" and the newly released book "Non-Obvious: How to Think Different, Curate Ideas and Predict the Future."
For the moment, forget the marketing buzzwords, Bhargava says, and focus on your story. Tell it with words, pictures, infographics and videos. Tell it well and tell it true. He says you don't need Shakespeare's talent or Spielberg's budget to make it happen. Instead, "listen in" on these six tips: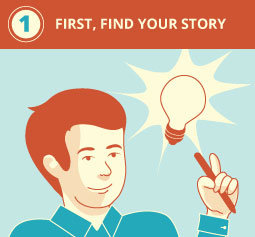 1. Find your story. What "Aha!" moment made you jump into the cold and scary waters of the entrepreneurial pool? What inspired you to make a better widget or invent a new service? Isolate those memories and build your first piece of content around them.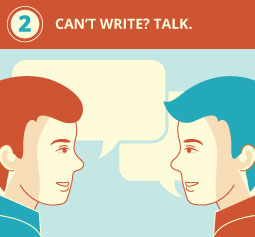 2. Can't write? Talk. If you're intimidated by a blank computer screen, invite friends over and give them the Once-upon-a-time version. Let your passion surface. Describe the people who influenced you. Talk about your expertise and your vision. Record the conversation (make sure to get the other participants' permission to record it), then have a good editor shape it for publishing. This is your manifesto. Use it to inform every other piece of content you produce.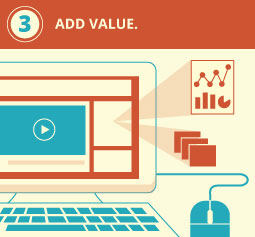 3. Add value. Your story should reveal your special skills. Ensure those skills become evident by sharing the latest tricks of the trade, insider knowledge and industry updates. Make a point of checking online sources at least once a week for pertinent material to curate or pass on.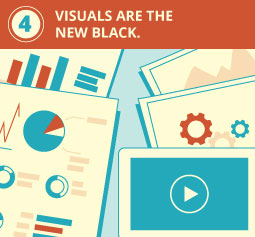 4. Embrace visuals. Illustrate themes that emerge from your story – community service, for example – with candid and engaging photos. Make a short video of you and your staff designing a product. Or use free online tools like Piktochart to create captivating, relevant infographics. To keep costs down, do the basic work yourself, then hire a designer to polish your efforts.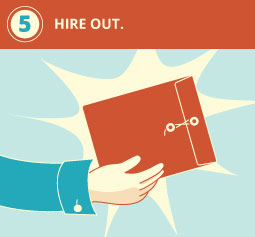 5. Hire out. You may want to get help from outsiders with expertise in building the different components of your content marketing package: your story, a website and/or blog, curation page, infographics and videos, for example, along with help on search engine optimization and when and where to post your material.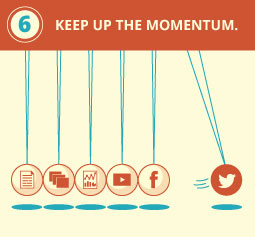 6. Keep up the momentum. The challenge: maintaining current and vital content. The secret: If you enjoy creating a particular kind of content, you're more likely to update regularly. Do you have a feel for photos, an eye for infographics or a special interest in industry news? To build and maintain a successful long-term content marketing strategy, play to your strengths.
For everything your business needs in one place, from news and expert tips to valuable products and solutions, visit chase.com/forbusiness.
Rosa Harris is an award-winning newspaper columnist, editor of a Canadian credit union trade journal and a university lecturer.