Small Business
Inspiration
Gamechangers: Women Helping Women and Children
Entrepreneurs Find Success With Focused Business Ideas
By
Marcia Layton Turner and Emma Johnson
Posted: 05/01/15
Updated: 11/10/17
Women are making huge strides in the workforce, holding down more than half of the managerial and professional positions. Some have chosen to blaze their own trails as entrepreneurs. We call them gamechangers.
Meet three women who founded companies that enable women and families to succeed: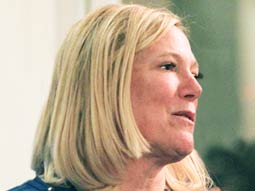 Deborah Jackson, Founder of Plum Alley: Helping Women Jumpstart Their Own Businesses
Home Base: New York
Background: Deborah Jackson was one of the few female MBA graduates to land a job at the investment bank Goldman Sachs in 1980. "There were very few women in executive positions in finance when I started, and even fewer when I left," she says. After a 21-year career on Wall Street, she began investing in companies formed by women. In 2009, she took the next step by forming two startups to support women in technology: JumpThru and Women Innovate Mobile.
Her Inspiration: Now a mother of two grown daughters, Jackson says she was always an "early adopter" of new technology. When she did her holiday shopping online in 1997, for example, friends told her she was crazy to trust a website with her credit card number. Later, after making the shift from investment banking to the high-tech world, she says she encountered women who were "creating amazing companies and doing important work, but they weren't raising much money." With her background in finance, she thought she could help change that dynamic.
Supercharging Women Entrepreneurs: In 2012, Jackson founded Plum Alley, an e-commerce site aimed at boosting sales for sites run by women entrepreneurs. She later added a crowdfunding platform. Of the site's first 15 campaigns, 12 were fully funded, at an average level of $20,000. The site guides entrepreneurs through a detailed process before each fundraising campaign, helping them identify their funding needs and providing checklists to increase the odds of meeting their goals. Success stories include campaigns in 2013 for Bella Minds, which raised nearly $30,000 to teach tech to women in rural areas, and VROU, a vitamin drink maker that raised $32,000.
Next Move: Plum Alley, which is closely watched by venture capitalists and angel investors, says it's on track to help women entrepreneurs raise $1 million in 2015. "It is amazing to see what these women can do with even a small amount of capital," Jackson says.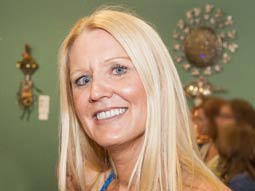 Felena Hanson, Founder of Hera Hub: Creating Shared Workspaces with a Feminine Touch
Home Base: San Diego
Background: After being laid off three times before her 30th birthday, Felena Hanson says she decided to find a way to be more in control of her own destiny. With an MBA and a background in technology marketing, Hanson says she wanted a better work environment, having encountered harassment at prior jobs.
Her Inspiration: For eight years Hanson was an independent marketing consultant. "Like many self-employed people, I worked from home because it was convenient and cost-effective," says Hanson. "But also, like many others, I felt isolated and had a hard time focusing."
Hanson wanted to support other female entrepreneurs, who, research has shown, have their own style of networking. For example, a 2010 Kaufman Foundation study found that women benefit more from social support and rely more heavily on their professional networks than their male counterparts. The Women's Resource Centre in London found in 2011 that women also felt less intimidated in exclusively female workspaces. "There is a huge portion of the population that is being ignored but has so much to contribute to the business world," Hanson says.
Building a Better Office: Hanson opened the first Hera Hub in 2011 as a shared co-working space for women. The aesthetic was inspired by day spas. (Think soft lighting, ambient music and pleasant aromas.) Today, there are three San Diego locations with more than 300 members who have access to Hera Hub's flexible work space and meeting rooms, as well as weekly and monthly networking events, a social-media community and subject matter experts who donate time to members. In 2012, Hanson's partner launched Hera-LABS, a business accelerator to help women get their ideas off the ground.
Next Move: Hanson aims to grow by franchising. Her goal is to franchise 200 Hera Hub locations supporting 20,000 members globally by 2020. "I built a solid model in San Diego, and now I want to teach other women what I've learned," says Hanson. "I want to build something bigger than myself."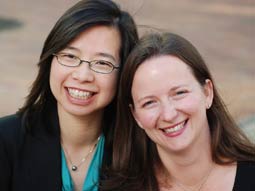 Stella Ma and Amy Norman, Co-Founders and Co-CEOs of Little Passports: Teaching Children Cultural Awareness
Home Base: San Francisco
Background: As eBay co-workers turned best friends, Stella Ma and Amy Norman frequently chatted about starting their own business. Turning to their own life experiences for inspiration, they realized that they had unusual levels of cultural awareness. Ma was raised in a Chinese-American household in Oakland, Calif., and Norman grew up moving regularly between the United States and Britain. They wanted to be sure that their young children were raised with a similar appreciation for cultures beyond their own backyards.
Their Inspiration: "We knew anecdotally that we're not teaching kids enough about the world," says Norman. She cited a 2006 National Geographic study of 18 to 24 year olds, which revealed that 63 percent could not find Iraq on a map and 50 percent had trouble picking out New York State. They thought they recognized an opportunity and created Little Passports, a box of fun and educational materials delivered monthly to help children learn more about the world. The company has a subscription model, with country-themed packages featuring two young characters, Sam and Sofia, who travel the world and report back.
The Importance of Global Citizenship: Over time, the number of box variations grew from the original 12 countries to 24. The target age range, initially 5 to 10 years old, expanded to 3 to 12 years old, and they have added a series of U.S. packages and a preschool series. The company has shipped 1 million packages since it began in 2009.
Next Move: Little Passports is developing new products, such as a coin collection that was recently rolled out. The broader mission is to "help raise global citizens," says Norman. Learning about the world and different cultures helps children develop empathy, she says, and "celebrating the differences between people is the path to peace."
Marcia Layton Turner is a bestselling business writer who has authored, co-authored or ghostwritten more than 30 books. Emma Johnson is a former Associated Press staff reporter who has written extensively on personal finance.