Small Business
Inspiration
Entrepreneurs Use Tech for the Greater Good
Entrepreneurs Create Solutions To Problems For Nonprofits and the Poor
By
Marcia Layton Turner and Emma Johnson
Posted: 05/01/15
Updated: 11/10/17
There's a new breed of entrepreneur: Small business owners equipped with cutting-edge technology, an invincible spirit, a global sense of responsibility and the ability to think multi-dimensionally. We call them gamechangers.
Meet three entrepreneurs who spotted new charitable opportunities and acted on them.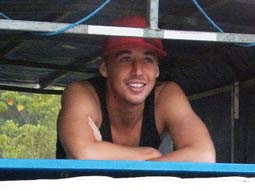 Chase Adam, Founder of Watsi: Helping the Poor Pay for Medical Care
Home Base: San Francisco
Background: As a teenager, Chase Adam spent two weeks each summer with his father and brother building homes for the poor in Mexico. Not only did this fuel his interest in travel, it also made him aware of the poverty in developing nations. Later, in college, he studied in Chile and Barbados and traveled through Indonesia. After graduation, he worked for six months at a microfinance bank in Haiti, where he helped launch a new healthcare program, followed by a Peace Corps stint in Costa Rica.
Inspiration: During his time in the Peace Corps, he saw a woman climb aboard a bus begging for money to pay for her son's medical care. Adam, who is now 28, decided it was time to rethink healthcare funding for the poor. Five months later, after returning home to San Francisco, he founded Watsi. The nonprofit company is named for the village where he saw the woman board the bus.
Healthcare Funding for the Poor: With the help of seven volunteers, Adam launched the medical crowdfunding platform in August 2012. The site features profiles and pictures of people in developing countries who need medical care they cannot afford. Once a case is fully funded, the entire sum donated goes directly to the care of the patient. Adam expected the initial 10 patients to take six months to fund, yet it took only a single day. An hour after launching, Watsi posted a link to its new site on the tech news bulletin board Hacker News. "Within an hour, we were number one on Hacker News, and we had 16,000 visitors to our site on the first day," Adam says. I never in my wildest dreams expected our first day to go so well."
To date, 8,000 donors have given a total of $3 million to fund healthcare for nearly 2,800 patients in 19 countries. The median donation is around $20. The organization's administrative costs are covered through separate funding, including from the startup incubator Y Combinator. Since the launch, patients have been treated in countries from Cambodia to Kenya, for maladies ranging from cataracts to clubfoot to cleft palate. "We believe everyone deserves healthcare, and we're making that a reality," says Adam, "one patient at a time."
Next Move: The organization's goal is to raise $30 million to fund medical care for 30,000 patients within three years. Says Adam: "The Internet is making healthcare accessible for everyone."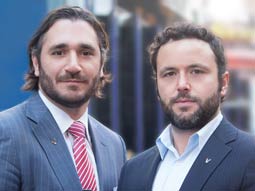 Sergio Fernández de Córdova and Antonio Ruiz-Giménez Jr., Co-Founders of PVBLIC Foundation: Helping Nonprofits Spread Their Messages
Home Base: Washington, D.C. and New York
Background: Born in Peru, Sergio Fernández de Córdova got an early taste for the media world when he cofounded a local New Jersey newspaper, Edgewater Residential, with his mother when he was 12 years old. Years later, he went on to create the business Fuel Outdoor, an outdoor advertising company that was later sold. Now 39, he is a founding board member of the United Nations Foundation's Global Entrepreneurs Council. At 30, his business partner Antonio Ruiz-Giménez, Jr., had already started and sold several companies, including a clothing manufacturer and a hedge fund. In 2012, the two co-founded P3 Global Management, a for-profit company that aims to modernize municipal infrastructure through public-private partnerships.
Their Inspiration: Ruiz-Giménez's grandfather was Joaquin Ruiz-Giménez Cortéz, a prominent Spanish politician who served as that country's Minister of Education, a member of the International Institute for Human Rights and president of the Spanish Committee of UNICEF. "I grew up in a household where I saw every day how providing time and resources to benefit others made him so happy," says Ruiz-Giménez.
Leveraging the Power of Media: The pair became aware of a little-known opportunity for nonprofits through their work with municipalities and media companies. They learned that many public entities were required to allocate from 5 percent to 15 percent of their display advertising assets – such as bus shelters, subway posters and phone kiosks – to nonprofits. "Today, media is the channel for change," Ruiz-Giménez says. "If you don't have access to media, you are very limited in what you can accomplish." Believing that few nonprofits were aware of this missed opportunity, Ruiz-Giménez and de Córdova launched PVBLIC Foundation to connect nonprofits of all sizes with donated advertising space. Fifty campaigns have been completed to date for causes, including Rock the Vote, the Iran Human Rights Documentation Center and the independent documentary film "Girl Rising." PVBLIC has also partnered with the Collective event that is held each year during the Sundance Film Festival.
Next Move: The foundation is planning to partner again with the United Nations on the second annual Media for Social Impact Summit, and to expand its core media grant program in Latin America, Europe and Australia.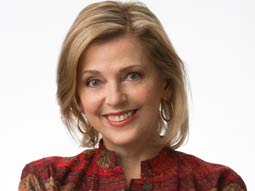 Mary Nemetz, Co-Founder of Tix4Cause.com: Sharing Ticketing Fees With Nonprofits
Home Base: Naperville, Ill.
Background: Mary Nemetz says her parents – a social worker and a public school teacher – ingrained a sense of charity in their four young children. Her father had grown up an orphan and "knew what it meant to be hungry and not have a stable home," she says. A graduate of Creighton University School of Law, she spent nearly five years as an attorney with the U.S. Army Corps of Engineers before going on to a corporate law career in the Chicago area.
Her Inspiration: Over the years, Nemetz, who is now 57, has donated her time to lead fundraising efforts for various local nonprofits. Often, she would grow frustrated when she couldn't make good use of the valuable sports and concert tickets that well-meaning donors gave to the charities. "It was a generous donation, but the organization had no way to monetize it," she says. Together with her husband, she started hatching a business plan.
Filling Seats, and Charity Coffers: In 2010, the couple launched Tix4Cause.com as a marketplace where donated sports, concert and theater tickets are sold to the public, with a portion of the revenue given to the buyer's charity of choice. The for-profit company has since partnered with a secondary ticket provider, which helped it become a clearinghouse for as many as 10 million tickets at a time. Sales for 2015 are projected to be $2.3 million, with more than $800,000 going to charity. "The price to the end user is the same as at any of the major competing sites, and people can feel good about supporting a cause they care about," Nemetz says.
Next Move: Tix4Cause.com's next step is in response to university and nonprofit requests for what is known as white-label ticket vending. "Instead of linking out to our website, they will license our technology to offer sports or concert tickets on a charity website of their own," Nemetz says.
Marcia Layton Turner is a bestselling business writer who has authored, co-authored or ghostwritten more than 30 books. Emma Johnson is a former Associated Press staff reporter who has written extensively on personal finance.