Small Business
Growing Your Business
When impact from social media swells to a crescendo
Amplify your brand and track results with tips from this small business.
Posted: 04/19/19
Updated: 12/06/19
This story is part of the Small Business Ad Academy, a series that offers timely advice on marketing and social media for small businesses, presented by Chase Ink.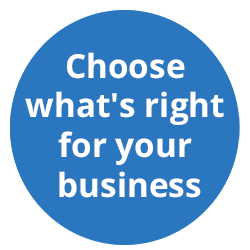 If you post a picture of a beaten up, scratched guitar on your Instagram, it's unlikely you'll get upward of 3,300 likes in a single day. But when Chicago Music Exchange does it, that level of response is the norm.
Not bad for a local business.
The retail heaven for musicians, known for its vast selection and deep expertise, shares photos of new inventory and other exclusive stories on social media without missing a beat. More than a quarter-million fans closely follow Chicago Music Exchange on Instagram, Twitter, Facebook and even YouTube for these dispatches.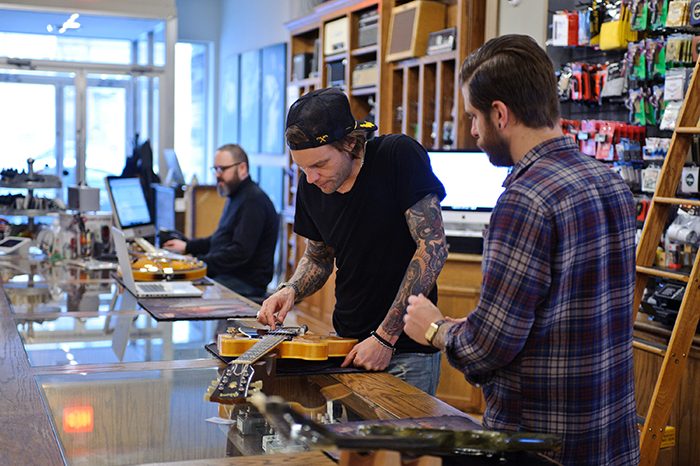 Although the posts appear simple, the team is deeply attuned to their aesthetic, using top-line equipment to film and photograph their inventory with the precision of an in-house agency. And the energetic videos and curated shots of recording gear, basses, percussion, keys, and even accessories pique interest from musicians across the country.
But there's a method to why the company is quick to post them, too. It's all about results.
Chicago Music Exchange can immediately see the impact social posts have on their audience—sometimes, even generating immediate sales.
The obvious results have made social media a priority for Chicago Music Exchange CEO Andrew Yonke and his team. They delve deeply into the analytics to better understand customer needs and discover which posts bring customers to their digital storefront and positively influence their purchasing patterns.
"We take it very seriously how we track: how did we sell it, why did they buy it, where did they get to it from," Yonke says. "The fact that we can get anything out there—live on social media—is one of the most exciting parts about being in business."