Your Life
Discover New Destinations
How Las Vegas is changing to attract millennials
How the entertainment capital of the world plans to stay that way
By
Tom Samiljan
Posted: 04/18/17
Updated: 05/23/19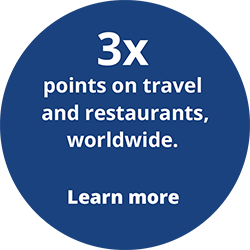 More 20- and 30-somethings are flocking to the lights of Las Vegas—and increasingly, they're exploring everything from rugged outdoor adventures and the local food scene, from yoga classes overlooking the city lights to night clubs with state-of-the-art light shows. And it's all being shared on social media
That's partly why the popular slogan—"What happens in Vegas, stays in Vegas"—may soon become, "What happens in Vegas get shared to the world," as the social network generation, now about 35 percent of Vegas visitors, demands adventures of all shapes and sizes.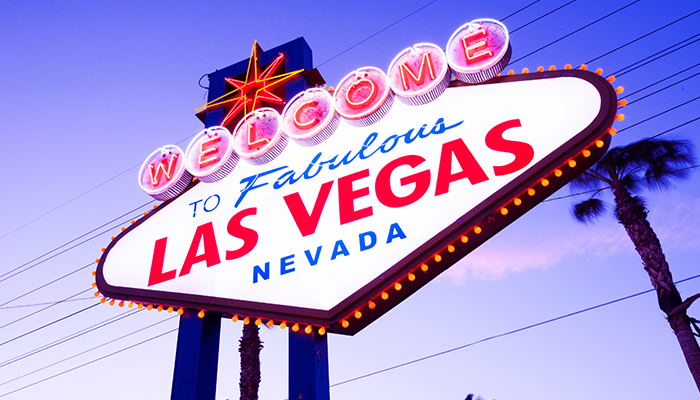 The place known for big lights, spectacular restaurants and non-stop entertainment is working quickly to appeal to millennial travelers, who're known for constantly seeking what's cool, what's hot and what's next.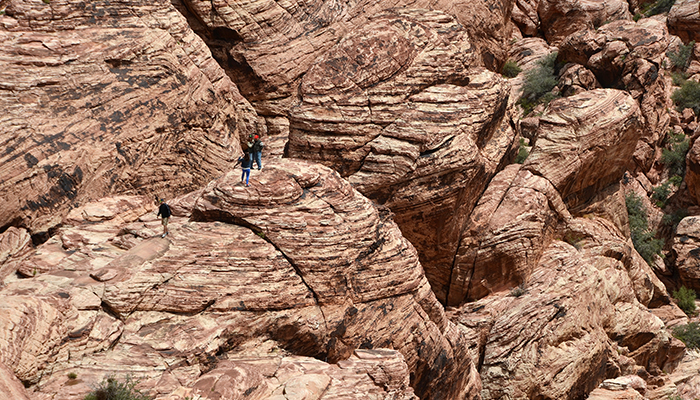 Surrounded by mountains, canyons, and desert and a half-hour from Lake Mead, Las Vegas is well-positioned for outdoor adventure activities, and plenty of offerings of the unforgettable variety have cropped up in recent years, from helicopter flights and jeep tours to hiking and ziplining. No doubt in response to surveys showing that three-quarters of millennials are interested in once-in-a-lifetime, bucket list-type experiences. "This newer influx of the younger generation is interested in skydiving, racing Formula One cars, off-roading, things like that," says Danny Lapham, who left his life driving visitors down the strip in limos to open Vegas Glass Kayaks, which runs hiking and kayaking tours down the Colorado River.
Going local
Millennials' interest in authentic culinary experiences means this generation likes to head to the newly revitalized downtown, where they can rub elbows with the locals. Consider one award-winning neighborhood coffee spot, which goes beyond any familiar latte and cappuccino menu. Regulars know the baristas are more like bartenders, able to whip you up an old-fashioned that's made out of espresso, but still has bitters and an orange peel. "People are coming here from New York, Los Angeles, and San Francisco," says Steven McLoughlin, who runs the Las Vegas event World Series of Food, "because they're hearing how great the coffee is."
The city's bar scene is full of the next-wave of entertainment. There's a speakeasy-style bar, and a soon-to-open members-only 10-seat spot modeled after Tokyo's cocktail bars, where some of its bartenders trained. And Vegas's reputation as a foodie mecca continues to evolve and change as a new generation of cooks, trained by world-famous chefs at their Las Vegas outlets, have now opened innovative eateries in nondescript strip malls off the strip. One alum, who set up his restaurant in former pizza shop, has gained notoriety for his broth-poached chicken. "You're not going to get this anywhere else in the United States," says McLoughlin. "It's like Chinese food and your bubby's kosher home cooking had a child."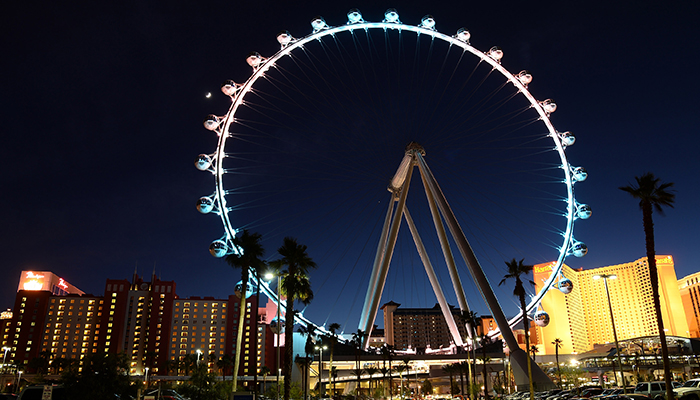 Meanwhile, back on the Strip, hotels are responding to a new traveler who likes to explore new cities with friends. One hotel was recently updated to appeal to group travelers, with bunk bed rooms, a room with pool tables, shuffle boards, foosball tables and a bowling alley bar. But it's their 520' diameter observation wheel, where, with 360-degree views of the city, groups of up to 25 people can have a truly novel experience with chocolate tastings or yoga classes held in climate-controlled cabins high above the city.
Other Strip hotels are following suit, by creating rooftop clubs and beer gardens and clubs. Another has created an outdoor park between casinos, sending visitors outside, instead of keeping them in air conditioned lobbies. It features a new event venue where top artists will perform under the desert stars.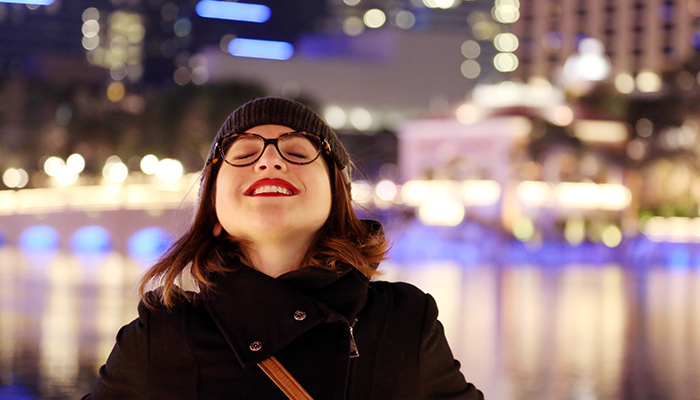 Nowhere is the change in Las Vegas's most popular activities more apparent than in its nightlife. To please millennials who strive to make the most of their time and are eager to find new and different experiences, DJs spin in massive clubs with state-of-the-art sound systems and the one-of-a-kind lighting and technology effects that Vegas knows how to deliver. There's an 80-sided LED disco ball at one nightclub, and another has a chandelier that dances and moves with the music, like a UFO landing on top of the dance floor. Come the morning light, visitors can be sure they didn't miss out on any only-in-Vegas experience.
Las Vegas is stepping up its place as the entertainment capital of the world, and create for Millennials, who want a bit of everything in their vacation, the once in a lifetime experiences at which they've always been known for. In other words, all eyes are on Vegas to show us what's next.
Tom Samiljan is a Chase News contributor. His work regularly appears in Bloomberg Pursuits, Travel + Leisure, and L'Uomo Vogue.