Your Life
Enjoy Dining and Entertaining
Here's what inspires Scott Conant, one of the world's top chefs
The chef talks farmers, cured beef and stand-out meals
By
John Newton
Posted: 04/18/17
Updated: 05/23/19
Chase Sapphire Reserve® is a sponsor of Vegas Uncork'd, a celebration of wine, food and spirits in Las Vegas, Nevada. To learn more about cardmember events & experiences, click here.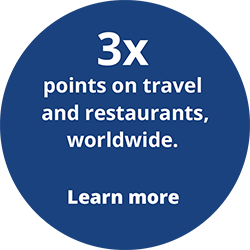 The culinary career of one of America's most celebrated chefs, Scott Conant, might never have happened but for a decision made when he was just 15 years old.
Shortly after Conant enrolled in a vocational high school in Connecticut, his first choice for a course of study was plumbing—mostly because he'd read that plumbers made $5,000 more per year than some of the other careers he was considering. Too many people had enrolled in the plumbing course, so, Conant recalls, he stuck with his second choice: culinary arts. "It was serendipitous," Conant says.
There is, of course, so much evidence that Conant landed in the right profession: Conant eventually moved on to bring his own vision of sophisticated, savory Italian cooking to life with Scarpetta, which he now operates in Las Vegas and Miami.
Most recently, Conant has opened Mora Italian, a modern, convivial osteria in Phoenix, Arizona as well as The Ponte, a contemporary Italian restaurant in Los Angeles, CA. This spring, he opens Fusco, an upscale Italian restaurant in New York's Gramercy Park. He's written three cookbooks. And he's earned the praise of restaurant critics, as well as top food magazines.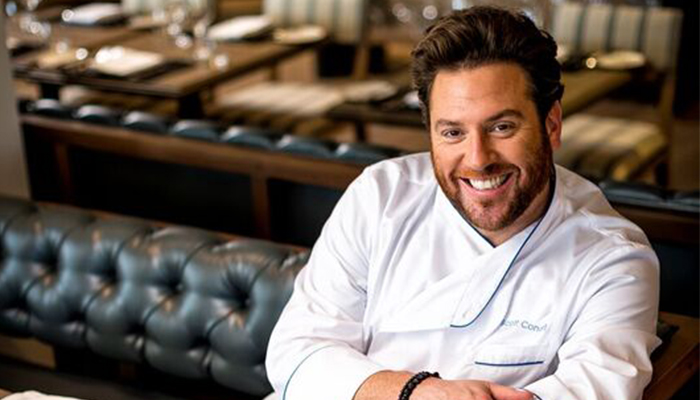 In anticipation of this year's Vegas Uncork'd event, we asked the chef to share some thoughts on his career, his restaurants, and his plans for the future, as well as one stand-out meal he had when traveling and what he sees happening in the restaurant world . Here's an excerpt, edited and condensed for clarity:
Chase: What sort of experience do you want diners at Las Vegas's Scarpetta and D.C.O.G. Enoteca to have?
Conant: The restaurants offer two different experiences, and it's not just a matter of price point. Common to both of them, however, is a focus on customer happiness. Everyone should leave happier than they were when they arrived.
Chase: How do you go about guaranteeing that?
Conant: It starts with a truly positive attitude, the team itself needs to work well together. Diners in Las Vegas have a choice of some of the world's best restaurants. It's important the staff is confident about the product they are serving—and product means not just the food on the plate, but the cocktails, wine, ambiance, the entire experience.
Chase: What ingredients are you excited about right now?
Conant: I appreciate very good Italian products. As soon as we are done talking today, I'm meeting with some importers of Italian cured beefs.
Chase: You're known for liking to work with local farmers, but Las Vegas is in the middle of a desert. Are there farms? How do source your produce?
Conant: We use a lot of the same purveyors that we do at our Los Angeles restaurant. There's a lot to be said for a climate that allows produce to be grown year-round. Access to hothouse tomatoes in the middle of the winter is great. Serving local products is important, but it can be challenging.
Chase: I expect I can guess the answer to this question, but what is your favorite cuisine?
Conant: It's actually Japanese. I love the simplicity and reverence about it, the way the ingredients are elevated. Japanese cooking can have an almost spiritual approach to food.
Chase: When you arrive in a city you've never visited before, how do you decide where to eat?
Conant: I reach out to friends who have visited there, and I also put it out on Twitter and see what suggestions I get. Also, I check the Tell app [which gives social media-sourced dining recommendations]. Full disclosure: While I'm affiliated with the app, I still find it a great way to see what restaurants chefs are talking about and the consensus on the best places to eat.
Chase: When traveling, what's been your most memorable meal?
Conant: It's hard to pick just one, but a meal that did stand out was last year in Paris. We ate at Epicure, a three-star Michelin restaurant, for my wife's birthday. I love fine-dining experiences and this one really blew my mind, from the hospitality to the quality of the food. It's elegant and sexy. The chicken roasted in a pig's bladder was unforgettable, from the presentation to the flavors of the chicken served with beautiful mushrooms and a rich cream sauce.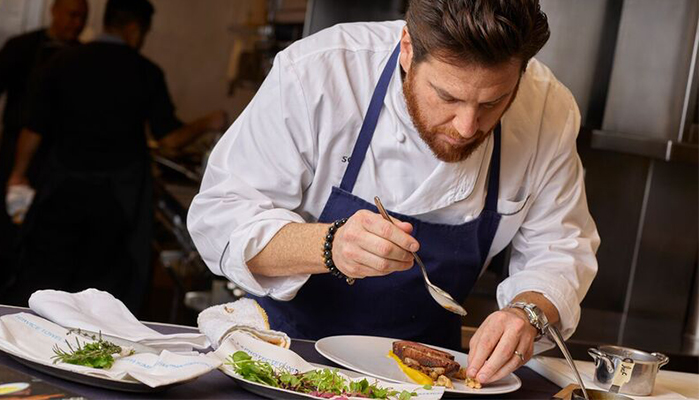 Chase: What are some new or emerging preparation techniques or flavors?
Conant: I see chefs experimenting with beet, palm, and other non-cane sugars. It's sort of similar to the way that chefs have explored different flours and grains in recent years. It's going to be very big, I think.
Chase: Anything big on the horizon for you personally?
Conant: In a few weeks, we'll be opening Fusco, in New York near Gramercy Park. It's named for my grandmother, but the food will be more high-end than her cooking was. While she might not recognize the dishes, it will embody the spirit of warm hospitality that she brought to cooking and entertaining.
Photo: Courtesy of Gilt, Inc. | John Newton is a Chase News contributor. His stories have appeared in AFAR, Condé Nast Traveler, and Travel+Leisure, among other media outlets.