Your Life
Enjoy Dining and Entertaining
In the kitchen with: Sarah Grueneberg of Monteverde
The Chef talks about her love of pine nuts, creating recipes and her favorite restaurant in Rome
By
John Newton
Posted: 04/19/17
Updated: 05/23/19
Monteverde is part of the 2017 Chase Sapphire® Visa® Private Dinner Series, which features over 20 dinners with chefs in acclaimed restaurants across the country. Explore the premium travel and dining rewards with Chase Sapphire on chase.com/sapphireonlocation.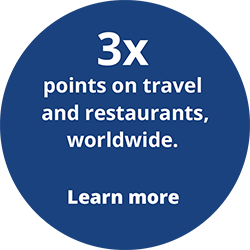 If you imagine what one of the country's top Italian chefs might look like, the image is probably not a 35-year-old woman from Houston who first rose to national prominence on Bravo's "Top Chef." Long before the ninth season of the program, when Grueneberg made it to the finale, she had earned high praise in the kitchens she worked in—being named the first female sous chef at Brennan's of Houston just one of the distinctions.
Now she is wowing Chicago's diners with her modern renditions of Italian dishes, creating a buzz among pasta lovers in the Windy City. The restaurant's slogan, "Traditional Heart with a Modern Hand," is embodied in dishes like tortelli verde with roasted white miso and a crudo using Japanese yellowtail and chile tomato water. We sat down recently with Grueneberg, part of this year's Chase Sapphire Visa Private Dinner Series, who shared some thoughts on her career, her restaurant, her travels abroad, and the food trends she sees taking off here at home.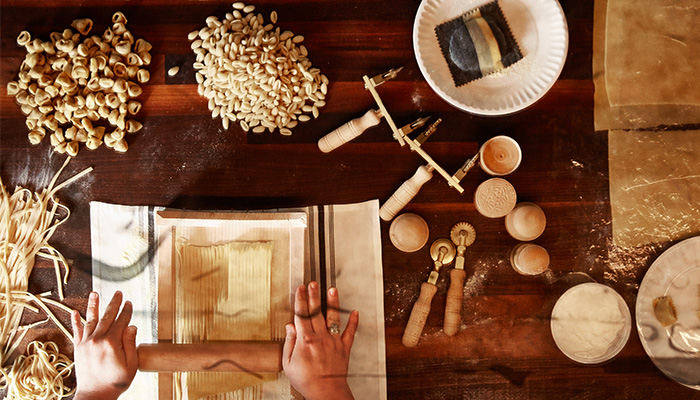 Chase: When did you decide you wanted to become a chef?
Grueneberg: I was raised by a single mom who had to travel a lot because of work. We would cook together when we could and when she traveled I would stay with family friends. I was exposed to different foods and picked up different cooking techniques—which I loved—from them. I would also spend summers with my grandparents, and they prepared everything from scratch, from sausage to bread. When I was 12 or 13, I started to realize that being a chef was a career, thanks in part to the Food Network which was just starting then. This was news to me, having grown up in a town of chain restaurants.
Chase: What do you hope people will experience when they dine at Monteverde?
Grueneberg: I want them to feel like they have been transported to somewhere entirely different and have left their daily life behind. I hope they experience it as hospitable, warm, and welcoming—and that the food is delicious and soul satisfying.
Chase: What are some of your favorite ingredients to work with?
Grueneberg: Delicious olive oil is a staple. I seek out oils from Tuscany or small production ones from other places. And balsamic vinegar—the real Italian balsamic vinegar, that is. I'm really into pine nuts right now. The ones from Tuscany are unlike any that are commonly found in the States, where often they can have a rancid quality. Tuscan pine nuts are wonderful toasted, with a bacon-y flavor.
Chase: What do you think are some misconceptions about Italian cuisine?
Grueneberg: I think the most common one in America is that many people think pastas should be meals in themselves and they expect huge servings. In Italy they are just one dish, enjoyed along with vegetables and salads, and often followed by a meat course. Also, meatballs and spaghetti don't go together!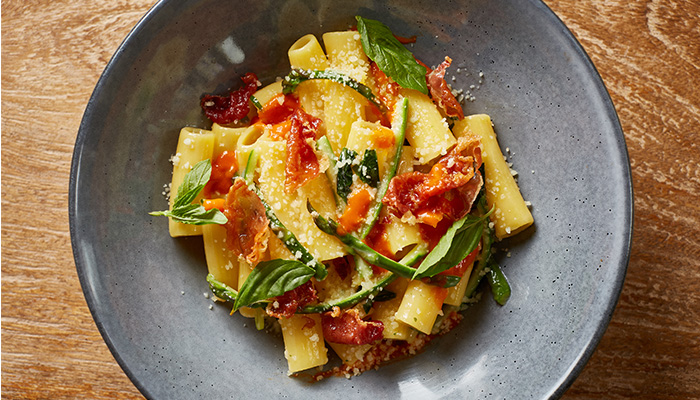 Chase: You began your career with Chris Shepherd at Brennan's in Houston, and then you worked under Tony Mantuano of Spiaggia in Chicago for years. What did you learn about cooking from those chefs?
Grueneberg: Chris and I would go into the cooler together and look at what was good, what inspired us to cook. He taught me to begin with the raw ingredients and see where they lead you, rather than start with a recipe, and then find the ingredients. Tony taught me that the most important ingredient is the one you leave out. In other words, keep it simple and don't overdo it. That philosophy of simple, unfussy cooking continues to shape my approach.
Chase: You have traveled to Italy frequently. What are some of your must-sees there for travelers passionate about cuisine?
Grueneberg: The first restaurant I went to in Rome remains one of my best food memories. Roscioli is a family-run restaurant that began as a bakery. They sell pizza bianca by the kilo, as well as every type of salumi and sopresatta you can imagine. They also serve the best pasta carbonara I have ever eaten. The nearby Campo di Fiori market offers a chance to see a dazzling selection of Italian produce and other food products.
Chase: Are there any interesting food trends you've noticed in restaurants today?
Grueneberg: Wood-fired ovens are becoming popular again, but a broader one is that people are looking for truly authentic, unique dishes. I don't think they want a masterfully executed version of a traditional recipe, instead they are excited when chefs aren't scared to create their own very personal version of it or their own creations.
Chase: What is one of your favorite spring or summer dishes at Monteverde that everyone dining there should make sure to try?
Grueneberg: Last spring, we were just getting set up and finding our feet. But one summer dish that diners love is my eggplant parmesan. I make it Roman style, so it's not heavily breaded. The skin is charred and crispy while the meat of the eggplant takes on a creamy texture, and it's all topped with a fresh raw tomato sauce. On days when it's on the menu, it's definitely one to order.
Photos: Galdones Photography | John Newton is a Chase News contributor. His stories have appeared in AFAR, Condé Nast Traveler, and Travel+Leisure, among other media outlets.