Your Life
Discover New Destinations
A gourmet tour of Spain's Basque Country
Michelin-starred restaurants, pintxos bars, wineries and cider abound
By
John Newton
Posted: 04/25/17
Updated: 05/23/19
If you think of flamenco dancers, whitewashed towns under a blazing sun, and Moorish landmarks when you imagine Spain, the Basque Country, tucked into the corner where the Pyrenees reach the sea, and France and Spain meet along the Bay of Biscay, will come as a surprise.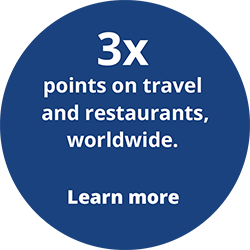 The region that straddles the French-Spanish border has rolling green hills covered in pine forests that look more like Switzerland than the baked landscapes of southern Spain; and its misty, rugged coast overlooking the Bay of Biscay evokes Oregon more than it does the beaches along the Mediterranean.
Basque people are a mystery, with their own culture and language—Euskera, is a pre-Indoeuropean tongue whose origins have long puzzled linguists—and they've long fought for independence from Spain. The fertile region of orchards, farms and fishing villages, along with beautiful beaches and impressive modern art and architecture, is largely undiscovered by Americans.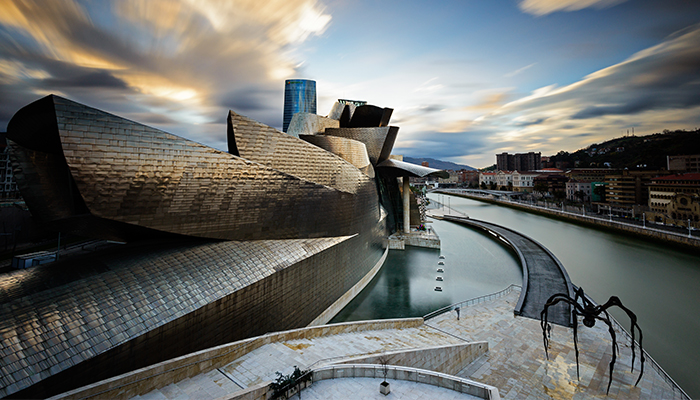 What to do

The region's largest city, the industrial port of Bilbao has been reborn as a tourist destination largely thanks to the Frank Gehry-designed modern art museum Guggenheim Bilbao, with its magnificent Richard Serra sculptures. Less than an hour from Bilbao, the Basque Coast Geopark, provides hikes or mountain bike rides while checking out 60 million-year-old rock formations, flysh deposits, which reveal, to geologists, the earth's history. North along the coast is the fishing village of Getaria. The town, with beautiful beaches and seaside restaurants, featuring fresh grilled fish, is home to a museum dedicated to its native son fashion designer Cristóbal Balenciaga, as well as the 15th century gothic church of San Salvador.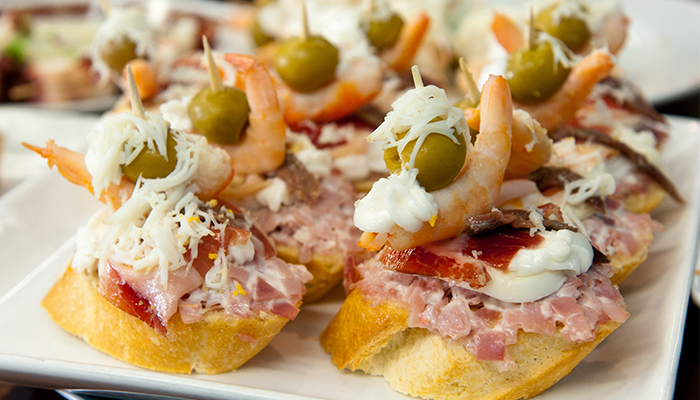 Where to eat
For seaside dining, only Japan's Kyoto exceeds the San Sebastian near the French border, in terms of Michelin stars per capita. The three-Michelin-star Arzak, in the resort town, is one of the best places to sample "nueva cocina vasca," or new Basque cuisine. Its combination of traditional ingredients and haute preparations is presided over by Elena Arzak, one of the world's top female chefs. In the town of Lasarte-Oria, just to the west, Martin Berasategui, named after its chef/owner, is another three-star option. The multi-course tasting menu presents local ingredients—lamb, rabbit, oysters—in perfectly plated works of art. At Azurmendi, 15 minutes outside Bilbao, diners begin their meals with a stroll around the restaurant's organic garden, enjoying amuse bouches like asparagus "cotton" and "mushroom leaf" chips.
However, you don't need to go to a white-tablecloth restaurant to eat well here. One of the best ways to sample local dishes is on a tour of pintxo bars where you can sample small tapas dishes for a few euros each. San Sebastian's old quarter is crowded with these bars, each with their own specialty. Some popular favorites are La Mejillonera for mussels, Borda Berri for its risotto, and Goiz Argi for grilled seafood. Many of Bilbao's top pintxo bars are located on or near the Plaza Nueva. Top choices in that city include Askao Berri (for small sandwiches made with black pudding, mushrooms, smoked salmon and other ingredients), Sorginzulo (ham croquettes), and Gure Toki (squid).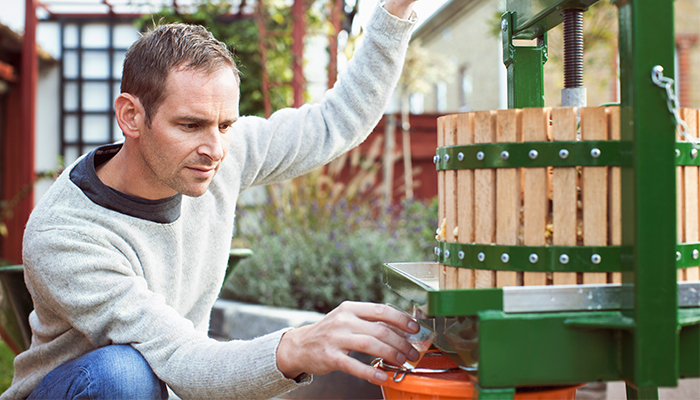 What to drink
The Basque country is known for its cider houses, where, traditionally, as a barrel is unplugged, patrons hold up a glass to catch an arcing stream of cider. The cider houses can be bare-bones places, but in recent years many have expanded to add restaurants and tasting rooms alongside the cider-production facilities. At Petritegi, outside San Sebastian, you can dine on steaks and salt cod at long communal tables while drinking glasses of cider. (Note that some cider houses are only open to the public seasonally, usually from around January 1 to April. During the summer some do open on weekends.)
Production of txakoli, an effervescent white wine similar to Portuguese vinho verde, is concentrated around the town of Getaria. Akarregi Txiki is one of several wineries there that offers tastings along with pintxos.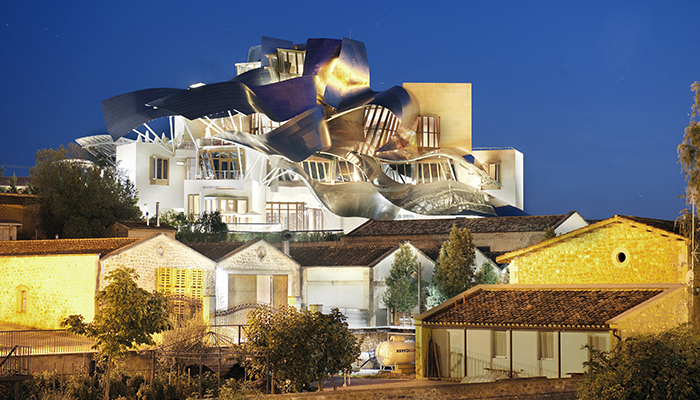 Where to stay
In San Sebastián, the 136-room Hotel Maria Cristina is an old-world grand dame from 1912, located in the heart of the city and just a few blocks from the Concha bay with its waterfront promenade. The Miró Hotel in Bilbao is a contemporary hotel just a short walk from the Guggenheim Bilbao.
Out in the countryside amid the vines (roughly one hour 20 minutes from Bilbao and two hours from San Sebastián), the Hotel Marques de Riscal was designed by starchitect Frank Gehry. The Hotel Viura is another contemporary architectural wonder in a medieval village, also located in the Basque portion of the Rioja wine region.
John Newton is a Chase News contributor. His work has appeared in AFAR, Condé Nast Traveler, and Travel+Leisure, among other media outlets.