Small Business
Growing Your Business
How One Brooklyn Business Owner Tapped the Power of Networks
Stay connected. You can't do it alone.
Posted: 04/15/16
Updated: 11/10/17
This article and video originally appeared on Entrepreneur.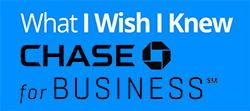 Great business networks are true communities, connecting entrepreneurs with resources, ideas and the power to move forward. Watch this short video with Liz Gutman, the co-founder of Liddabits Sweets in Brooklyn, New York, as she explains how forging a network of entrepreneurs provided much-needed support and a growth she wouldn't have experienced otherwise.
Copyright © 2015 Entrepreneur Media, Inc. All rights reserved.
For more from our What I Wish I Knew series, go to chase.com/forbusiness.