Your Life
Arts & Culture
Live from the Artists Den: Gary Clark Jr. Returns to Antone's
By
Rebecca Dalzell
Posted: 04/15/16
Updated: 07/10/18
When guitarist Gary Clark Jr. took the stage at Antone's on February 16, it felt like a homecoming. He first played the Austin, Texas blues club as a nervous 15 year-old surrounded by musical legends and now, he was fresh off a performance at the Grammys.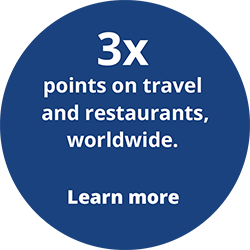 Produced by the Artists Den and filmed for PBS, the show was meaningful for many reasons. Clark co-owns the club, which re-opened in January after a two-year hiatus, and was close to its founder, Clifford Antone. This connection between musician to venue was a perfect pairing for the Artists Den, whose goal is to put on unique concerts with a resonant sense of place.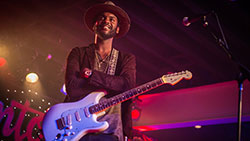 An Exclusive Homecoming
Returning to Antone's felt "overwhelming," Clark says. Looking out at the audience, he saw people who had been there that first night in 1999. "It's just different coming back home," he says. "I can just feel it in the crowd, the enthusiasm and the energy."
With only 350 tickets, the event was intimate. Clark's family and friends caught up over cups of Arlyn Studios Pink Drink, named for where Clark recorded his latest album, The Story of Sonny Boy Slim (Warner Bros. Records). They hollered as he opened the set with the hit "Bright Lights," and again when friend and local singer Tameca Jones joined for a tune.
The amped-up fans included 15 Chase Sapphire® cardmembers and their guests, who had won free VIP tickets through a special Artists Den sweepstakes just for Chase Sapphire cardmembers.They attended the festive after-party upstairs and hung out with Clark , who was also celebrating a belated birthday.
Clark has won a Grammy award and performed for stadium crowds with Eric Clapton, but as a kid in Austin, he aspired to play at Antone's. Founded in 1975, Antone's had hosted greats like B.B. King, Muddy Waters and Albert King, and Jimmy Vaughan's The Fabulous Thunderbirds came often. Clifford Antone also helped launch the careers of musicians like Stevie Ray Vaughan. With so many prominent players passing through, Antone's was known as Austin's home of the blues.
"Antone's is a place that people…work up to," Clark says. "Having your own show there, being on stage there, it's one of those goals as a musician in Austin."
Beginnings in Blues
Clark started playing guitar at twelve and soon gravitated to the blues. Growing up, he explored Austin's diverse music scene and bounced between jazz, reggae, blues, country, and hip-hop clubs. "I was just hanging in all these circles and being educated about music in different cultures," he says. "It fuels me. I love that."
Clifford Antone encouraged Clark's interest in music, gave him stacks of blues CDs and welcomed him backstage. "I felt like the whole world opened up to me at that place," he says. They "let me hang out, be comfortable. It was a nice community."
When Clifford Antone invited 15-year-old Clark to join in with the likes of James Cotton, "it was a big moment for me," Clark says. "I was like, well, I made it to this stage. Maybe I actually have a shot at doing this…It was a life-changing moment, really."
Despite its storied past, the club floundered after Clifford Antone died in 2006 and closed at the end of 2013. The future of Antone's was uncertain until Clark and his high school friend Will Bridges joined a group of investors. They pushed to reopen it in a new location, the club's sixth in 40 years. "Myself and Gary said this can't go on our watch," recalls Bridges. "We've got to keep Antone's going."
Bridges has been involved in Austin's music scene for years as a producer, sound engineer, and booker. He helped revitalize Arlyn Studios and opened his own barbecue and music venue called Lamberts, where Clark played in the early days. When Bridges got involved in the new rendition of Antone's, he reached out to Clark, who immediately offered to help however he could.
The Resurrection of Antone's
Clark's participation "got the wind in our sails," Bridges says, and moved the project forward. With Susan Antone, Clifford's sister, the group chose a location downtown on East 5th Street, a few blocks from the original Antone's at 6th and Brazos Streets. Clark helped decide on stage size and sound systems, says Bridges, making sure it was "a place that an artist like himself would be comfortable in and shine in."
A former Cadillac dealership, "the building had great bones, a lot of soul," says Bridges. He was able to repurpose existing architectural elements into the new design: brick walls, tin-tile ceiling, 100-year-old pine columns and cement floors.
The owners wanted the new space to feel like "a true rebirth of Antone's," Bridges says. They collected old photographs and concert posters to hang on the walls. "When you walk in you're seeing and learning about the rich history of the club and why it's so important to Austin."
Clark's recent show was the first time he had brought his band to the new Antone's. "Something was really special about playing the Artists Den gig," he says. "Talking to Will and Susan Antone and other people who share love for the club, it really felt complete again."
Rebecca Dalzell is a journalist and historian. Her writing has appeared in The Washington Post, New York magazine, Travel + Leisure, Time Out and other publications.