Small Business
Start Your Business
13 Signs Your Startup Culture May Not Be Working
Boost engagement with tips to get culture right.
By
Joe Mullich
Posted: 04/22/16
Updated: 11/10/17
This story originally appeared on Entrepreneur.com as part of coverage of Phoenix Startup Week 2016. Startup Week™ brings entrepreneurs, local leaders, and friends together across the country to build momentum around a community's unique entrepreneurial identity.

Serial entrepreneur Jeremy Young has started and sold a series of companies for up to eight figures each, including comedic T-shirt retailer, LOLShirts.com and artisan retailer BelleChic. Currently, he's the CEO of daily deals company Tanga, in Chandler, Ariz. The veteran entrepreneur sees company culture as the key ingredient in a successful startup.
He says a strong culture boosts revenues, profits, stock price and valuation. However, "culture isn't something that comes naturally," he said at Phoenix Startup Week, an event sponsored by Chase for Business. "As a CEO, you have to think about culture and build it."
During his keynote address at the event, Young shared his opinion on 13 ways a company culture can get derailed in a startup.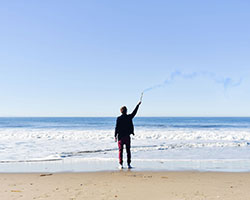 1. Your employees are lost.
"Your vision must be communicated over and over again until people are sick of it," Young said, only half-jokingly. He uses off-site planning, daily huddles, weekly all-team meetings and surveys, and sends vision emails a few times a month to ensure his employees know what they're working toward.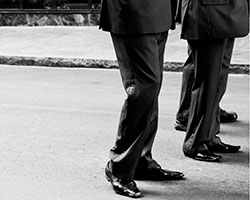 2. Your culture doesn't match your management style.
"Trust your employees to do the right thing, and don't micromanage," Young said.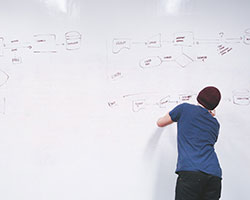 3. You've lost creativity.
Young finds unusual ways to keep vision front and center. In a Tanga hallway, five large movie posters are prominently featured, but the posters are actually clever ways to show projects in the works ("coming soon"), or rolling out ("now showing").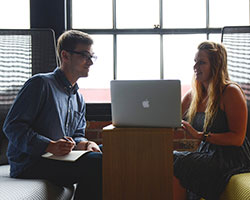 4. You aren't recognizing your employees.
Employees are asked to nominate colleagues who have gone above and beyond—and those standouts are rewarded with "banana bucks" that can be redeemed for prizes. Young also sends out company-wide emails citing employees who have been praised by managers.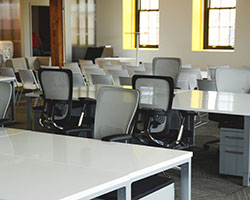 5. Your office is boring.
Young looks for fun, inexpensive ways to make the office playful—like having employees bring in baby pictures of themselves to decorate a wall.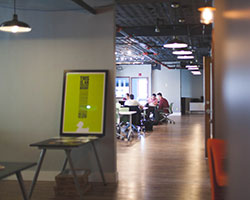 6. Your employees aren't involved in creating culture.
The "Culture Club," a group of Tanga workers, produces events for all employees every other week. They've played kickball, caught a spring training baseball game, and held an ugly sweater day.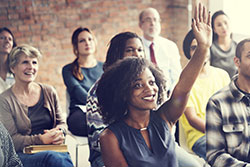 7. You aren't involved in the community.
A team of eight Tanga employees gather once a month to explore ways the company can provide service in the local area. "Your employees want to serve and help. Give them the opportunities to do so," Young said.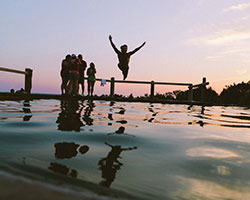 8. You don't celebrate success.
When Tanga hit certain goals, Young took the entire company to Disneyland for several days. "There is nothing I love more than to have fun with our Tanga family," he said. "I want to be able to take people on trips and celebrate."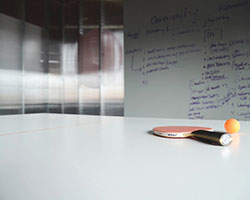 9. You're no fun.
Tanga does things like ping-pong tournaments and even pranks, like encouraging employees to call up the chief marketing officer and do their best Chewbacca imitation.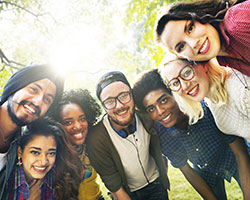 10. Your new employee onboarding doesn't work.
Young schedules a lunch with each new hire, focusing on the vision of the company and how the new employee can contribute and be the CEO of their position. "We always do these great parties when people are leaving the company," he said. "We should be doing the same thing for new employees."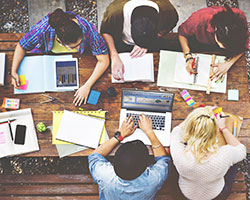 11. You aren't setting goals and working toward them.
"Create a culture of trying new things all the time," Young said. "Do things quickly, and fail quickly so you can continue to grow. Create a culture of having small wins every single week in every department. Always move forward and iterate quickly."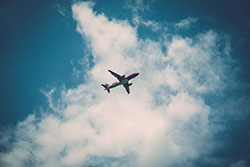 12. You aren't there for employees.
"One of our employees from Miami had a sewer back up in his apartment," Young said. "We had him fly out and stay in Phoenix for three weeks while they fixed everything."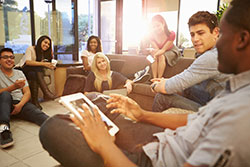 13. You don't know employees personally.
Young sent out an email to all employees asking them what ten personal things they wanted to accomplish this year. He did something to help each of them toward a goal, like buying a cookbook for someone who wanted to hone his culinary skills. "By showing that you care for your employees personally, they will give even more of themselves to your business," Young said.
During his Startup Week presentation, Young stressed that CEOs have three main intertwined tasks: finding key people, providing a vision and creating a culture. A culture doesn't happen by chance, but through systematic cultivation and communication on a daily basis, in a large number of ways. As Young puts it: "Culture equals rewards—for your customers, for your employees, and for your company."
Copyright © 2015 Entrepreneur Media, Inc. All rights reserved.
Joe Mullich has written about finance and small business topics for The Wall Street Journal, Forbes, Entrepreneur, Money, and many other leading publications and companies. He has received more than three-dozen writing awards.