Your Life
Discover New Destinations
Around the World: Tokyo, Japan
Discover the world's hidden gems, one country at a time.
By
John Newton
Posted: 04/11/18
Updated: 05/23/19
Sapphire Reserve cardmembers are born explorers. No matter what continent they visit, they want the latest in-the-know travel advice for where to go, what to see, and where to eat and stay. Here are some off-the-beaten-path recommendations from a top travel writer worth adding to your itinerary. You earn 3X points when you use your Sapphire Reserve card on travel and dining.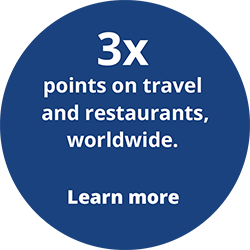 Japan's capital, Tokyo, is a city that can feel both compelling and unapproachable at once. It is an enormous metropolis—depending on how one chooses to compare different urban areas, it's either the world's most populous city or, at least, near the top of the list. It's a city of glowing neon, soaring towers, and bustling crowds at places like Shibuya Crossing (said to be the world's busiest intersection).
It is also, however, home to quiet neighborhoods, classical gardens, and ancient temples. Here, one can visit shops selling the next generation of gadgets and technology that have yet to arrive in the United States, and others stocked with handcrafted paper and pottery, made following centuries-old techniques.
Wrapping one's head around all the paradoxes of this city is no easy feat, and it's perhaps an unattainable goal. Instead, a better plan for a visit might consist in simply sampling some of its many different flavors, sights, and contradictions. Consider the stops here as merely first steps on a long path to getting to know this complex and fascinating city.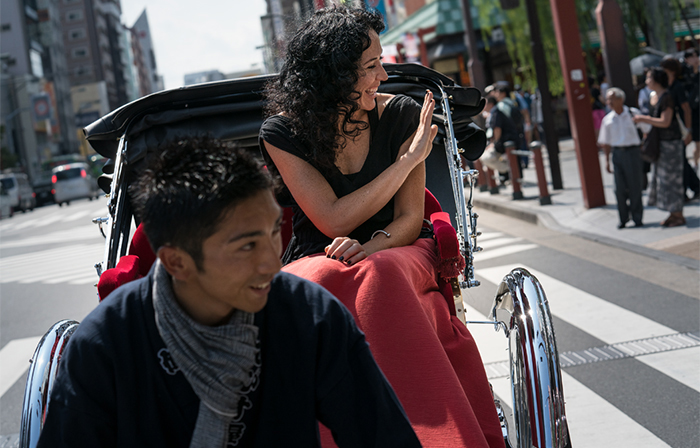 What to Do
Tokyo's must-see museums provide good introductions to Japan and its capital. The Tokyo National Museum in Ueno Park has the world's most extensive collection of Japanese art, with some 110,000 works on display. At the end of a visit, you'll leave with a deeper appreciation of facets of Japanese life, including Zen Buddhism, samurai culture, and the tea ceremony. Fast forward to the present day at the National Art Center, where current and recent temporary exhibitions have focused on giants of contemporary Japanese culture, including architect Tadao Ando, fashion designer Issey Miyake, and leading figures in manga and other graphic arts. The Nezu Museum is an often overlooked gem in the Minato neighborhood, noted both for its serene garden with tea houses, stone lanterns, and two ponds as well as its collection of Japanese and East Asian art.
Outside these institutions, Ginza, long Tokyo's most upscale neighborhood, is a museum of sorts too, with its streets lined with buildings by Japan's most celebrated architects—marvel at the pale pink Mikimoto store (by Toyo Ito) and the translucent façade of the Louis Vuitton store (by Jun Aoki). Fans of contemporary architecture will also want to visit the Prada and Miu Miu stores in Omotesando, both by Herzog & de Meuron.
Like many big cities, Tokyo is composed of numerous smaller villages. One of the most evocative is Yanaka, to the north of the Imperial Palace, which survived the earthquake and fire of 1923 as well as World War II bombing. It's an area of traditional architecture, and popular with writers, artists, and artisans, many of whom have workshops here. Tsukishima, on its own island in Tokyo Bay, is another district that offers a glimpse of old Japan. Make sure to try the local specialty, monjayaki (battered and pan-fried fish and vegetables).
Of Tokyo's many temples, Senso-Ji in Asakusa is the oldest, with the stalls selling gifts and sweets giving the area a festive atmosphere. At the Meiji Shrine, you are likely to come upon a Shinto wedding, while the neighboring garden is among Japan's most beautiful.
Where to Stay
If you are willing to splurge, the exquisite Aman Tokyo, which opened at the end of 2014, combines traditional Japanese elements—wood, rice paper, lacquer, and stone—with a contemporary design by Kerry Hill. Its 84 large rooms (the smallest starts at 760 square feet) sit on the top six floors of a 38-story building, assuring that every one has views of the city lights at night. The more intimate—and more affordable—Claska Hotel has 20 rooms in four different styles (contemporary, tatami, D.I.Y., and modern) so you can pick the one that best suits your taste.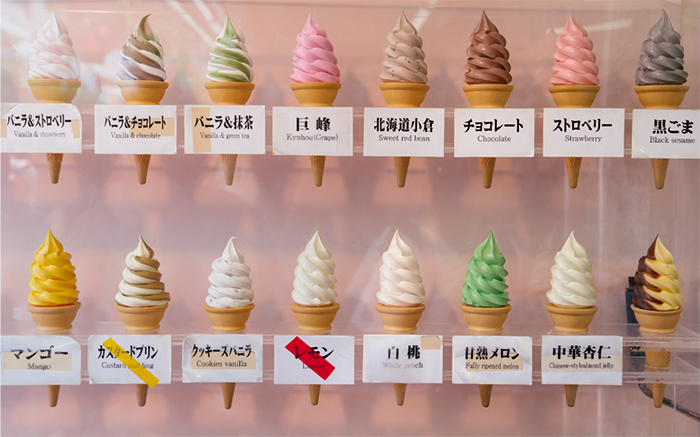 Where to Eat
It's impossible to give a brief overview of Tokyo's dining scene. The city has 227 restaurants with Michelin stars (compared to 92 restaurants in Paris). Among the not-to-be-missed culinary highlights, however, is a sushi breakfast at the Tsukiji Fish Market. The basement levels of most Tokyo department stores have food courts that provide an opportunity to sample a variety of Japanese dishes in an unintimidating setting. Tokyo's many gourmet restaurants extend from below ground to high in the sky. Sukiyabashi Jiro (made famous by the documentary Jiro Dreams of Sushi) is in the Ginza subway station, while the New York Grill has sweeping city views from its location on the 52nd floor of the Park Hyatt Tokyo—the hotel also had a noteworthy big screen appearance, in Lost in Translation.
John Newton is a Chase News contributor. His work has appeared in AFAR, Condé Nast Traveler, and Travel+Leisure, among other media outlets.