Your Life
Dining and Drinking
What Happens in Vegas: Restaurants Bet on Vegas Outposts
Enjoying a Five-Star Meal is Common on the Las Vegas Strip
By
Nicole Sprinkle
Posted: 04/11/16
Updated: 02/28/18
Chase Sapphire Preferred® is a sponsor of Vegas Uncork'd, a celebration of wine, food and spirits in Las Vegas, Nevada.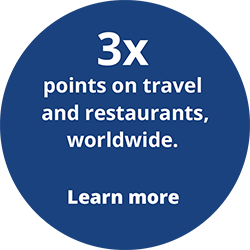 Las Vegas has come a long way from the all-you-can-eat buffets that once distinguished its dining scene. Indeed, the whole vibe of the city has evolved to that of a world-class destination for both entertainment and food, including Vegas Uncork'd, a weekend of food and wine events sponsored by Chase Sapphire Preferred®. The casinos remain a big draw, but now savvy travelers also come to see a hit musical or dine at a restaurant from a top chef like Daniel Boulud.
Indeed, the roster of restaurants—more than 1,000—reads like a James Beard award list. The city has become a must for chefs approaching the pinnacles of their careers—a rite of passage along the way to culinary success—because it allows them to reach a wider fan base and the many celebrities who come to perform or party.
While many of the chefs lining up in recent years to grab a stake on the Strip were of the celebrity ilk, like Emeril Lagasse, today the trend is for highly respected, top-rated chefs—not just those with a TV following—to enter the mix. Mario Batali, José Andrés, Julian Serrano, Guy Savoy, Thomas Keller, Alain Ducasse and Joël Robuchon are but a smattering of the incredible culinary talents you can experience amid the bright lights and glamorous hotel architecture.
The focus on nightlife in Vegas pairs well with dining out. After a day spent sunning at the pool and an evening at the blackjack table followed by a ticket to Jersey Boys or Cirque du Soleil, it makes complete sense that a five-star style dinner would be expected. Since many people coming to Vegas are there to celebrate a special occasion, like a bachelor party or a birthday, it's only natural that there are restaurants befitting the event.
Vegas Reinventions of Classic Fare
Thus, the choices are overwhelming and run the gamut from Giada DeLaurenti's California-inflected Italian food and Daniel Boulud's more casual French (at DB Brasserie you'll get incredible gourmet burgers and steak frites rather than his fancier food in New York) to Julian Serrano's contemporary Italian fare at Lago or his Spanish cuisine at Picasso and the elegant traditional French menu and stellar wine at Restaurant Guy Savoy. There are even places to snag a Japanese burger (Fukuburger) or Chinese bao (Fat Choy).
The aesthetic of these restaurants is extravagant too, with modern, creative flourishes—from Lago's ultra-fantastical, 20th Century Italian Futurismo-inspired décor to the bright red leather and gold inflected walls at Devon Hashimoto's Mizumi.
"Everybody wants to be where the action is," said Chef José Andrés, who has both a steakhouse and a tapas bar in Las Vegas, in a USA Today article about the rise of star chefs. "Creativity happens in high energy places. And Vegas, to me, is a high energy place where creative minds get together."
And, indeed, these chefs are not holding back when it comes to exotic ingredients and dishes: from Serrano's whole suckling pig at Lago to bone marrow flan at Wolfgang Puck's CUT, the premise is big and bold—just like the city itself.
For more on what the chefs are cooking up on The Las Vegas Strip, and other cardmember events, go to chase.com/SapphireOnLocation. Not yet a cardmember? Explore the premium travel rewards of Chase Sapphire Preferred.
Nicole Sprinkle has written about dining, travel and parenting for the The Huffington Post, Seattle Weekly, Sunset magazine, TimeOut New York Kids and many other publications.