Your Life
Dining and Drinking
Too Hot Tamales Bring The Heat to Vegas Uncork'd
By
Nicole Sprinkle
Posted: 04/11/16
Updated: 02/28/18
Chase Sapphire Preferred® is a sponsor of Vegas Uncork'd, a celebration of wine, food and spirits in Las Vegas, Nevada.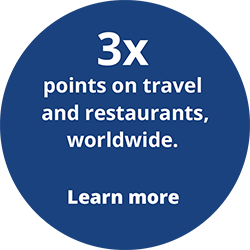 In the 1990s, the Food Network had only just begun. Back then, there were just a handful of shows and one of them was "Too Hot Tamales," the feisty duo of Susan Feniger and Mary Sue Milliken, chef and owners of Border Grill restaurants in Los Angeles and Las Vegas.
The extroverted pair were among the pioneers of Mexican food. Though both were trained in French techniques and worked in French kitchens, it was a pivotal trip to Mexico that turned them on to the flavors and ingredients of the country south of the border— which led to the opening of the first Border Grill.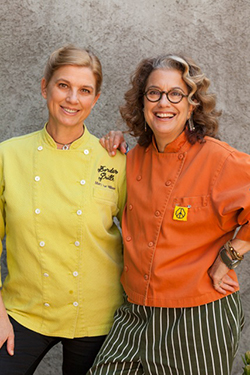 The Beginnings of Hot Tamales
The fated trip began with a week-long stay with the mother of one of their chef's in Mexico City, accompanying her to the markets and cooking with her each day. From there, they rented a car and made their way down to the Yucatan peninsula, to Playa del Carmen, and then into the interior to Merida. When Feniger talks about what they discovered during the course of the journey, she gets breathless.
"There was a tiny window where this big guy had lobster and shrimp and fish chilled, and grilled turkey and the little Mexican slaw and tiny handmade tortillas, and he was making tacos for this little shop he owned. We had two fish tacos, drizzled with mayo and olive oil and naranja agria (bitter orange), dressed with peas and cilantro, and two miniature beers—and we were just blown away. We decided then and there that we would have a fish taco station at our restaurant.
"The next day he was closed, but invited us back and made a red bean stew with carnitas and pork belly and an ancho chile sauce," Feniger continues. "It was topped with the naranja agria and olive oil. We ended up doing a vegetarian version of it."
Of all the regions they visited, it was the Yucatan—the bed of Mayan culture—that inspired them the most. That's where they learned to use cracked pepper as an ingredient, vinegar and tons of citrus in sauces, and produce like watercress and jicama. All things we take for granted today when we go out for upscale Mexican food.
Back to North of the Border
When they came back to LA, there was no doubt they'd open a Mexican restaurant, and the landscape was primed for them. "[The environment at the time] was mainstream. Nothing was handmade or interesting," Feniger laments. There was also very little availability of products—nothing like the ingredients they'd seen in Mexico and that are staples of today's modern Mexican kitchen, things like achiote, Mexican cheeses, epazote, and hominy. So they had to work hard with their produce company to source products. Fortunately, as chefs like Bobby Flay and Rick Bayless were also opening their own eyes to the world of Mexican food, it helped to slowly elevate the cuisine in the diner's eyes.
Despite the uptick in modern Mexican restaurants, it was still slow-going in the 80s and 90s. "When we first opened, we were really pushing people. We had pickled pig's feet and tongue tacos and beef hearts in a roasted corn salsa with avocado. They weren't selling on our menu. Now those are the things you're seeing. In modern-day Latin food, these are not unusual anymore," she says.
Transcendent Mexican Ingredients
When asked what excites them today in terms of ingredients, Feniger cites burnt chilies—taking the heat out of them and roasting them until they're charred, before adding them to a mixture of olive oil, naranja agria, pepper, and garlic. She's also passionate about Hoja santa, an edible licorice-flavored leaf that grows like a weed and is delicate in flavor, which is added to black beans, chopped into a pico de gallo or wrapped with fish. It's even wrapped with panela cheese, and served with a mole garnished with pickled mushrooms.

As for chiles, their go-to these days is the Aji amarillo. "it's just an unbelievable chile… it's fruity, flowery and has some heat. We use in it a ceviche where we puree it with ginger, lime, and olive oil."
Bringing Mexican Flavor to Vegas Uncork'd
At Chase Sapphire's Vegas Uncork'd cardmember event on April 30th, guests will experience these two hot tamales via a tasting menu featuring empanadas, ceviches, oysters, street food and a new delicious masa made with guajillo chile. And for dessert, a toasted bolillo ice cream with toasted bread and churros with homemade dulce de leche. There will be cocktails too; it's a fiesta after all! Food will be paired with drinks that feature Mexican flavors such as cucumber, tamarind and blood orange.
"We want to give people a lot of tastes, and tell stories throughout the event about our time traveling—what inspired us to shift our whole cooking to the Latin Kitchen. As people are eating, we'll tell stories. Each course has a story about how we got inspired to create it."
With these two hot tamales, there's no telling what you'll hear. But it'll always come with a double dose of infectious excitement for one of the hottest cuisines out there today.
For more on the Too Hot Tamales and other exclusive cardmember events, visit chase.com/SapphireOnLocation. Not yet a cardmember? Explore the premium travel rewards of Chase Sapphire Preferred.
Nicole Sprinkle has written about dining, travel and parenting for the The Huffington Post, Seattle Weekly, Sunset magazine, TimeOut New York Kids and many other publications.