Your Money
Celebrate Life Moments
6 savings tips for new parents—from experienced parents
By
Erika Janes
Posted: 04/12/17
Updated: 12/18/17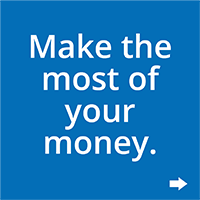 Becoming a parent is challenging for many reasons—and money issues are high among them. It will cost parents more than $230,000 to raise a baby born in 2015 through age 17. And let's not talk about college.
One strategy: Learn from those who have gone before you. Here's some budgeting advice from new parents that should help:
1. Budget for diapers and formula, and then round up
"I thought I would breastfeed longer, but I went back to work and that was harder to keep up with than I imagined," says Jennifer Merritt, 41, who lives in Tuckahoe, New York. "And I underestimated how long the first kid would use diapers and Pull-Ups. Whatever you think you will spend on diapers and formula, add 25 to 30 percent."
2. Use Amazon & Save
There are a variety of products on Amazon you can put on recurring order, so you receive a shipment at regular intervals—and you get a discount for setting it up. "When my kids were babies, I used it for diapers, wipes, baby food, anything I needed to buy in large quantities," says Leti Hanson, 40, who lives in Charlottesville, VA.
3. Use the toy budget for other things
Your 1-year-old isn't going to notice if she only gets a few things for her birthday or on holidays. "When they are very young, don't waste money on toys or gifts," says Princy Doss, 39, who lives in Richmond, Virginia. "Save what you feel like spending in a college savings account instead."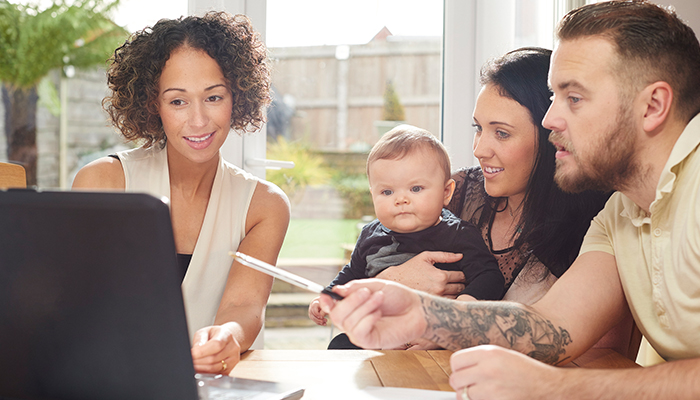 4. Check your local town options
You might have more free and cheap resources available than you think. "Learn about all of the stuff your local library offers," says Julie Bird, 40, who lives in Charlottesville, Virginia. "Most of it is free, and offers the social interaction, which is really what you're looking for in the first several years."
5. Remember that the calendar has 52 weeks
"Make sure you prepare for the two months of the year when you might have an extra childcare payment due to the length of the month," says Amy Palanjian, 36, who lives in Des Moines, Iowa. "We pay every two weeks, so twice a year that means an extra payment, which was always a surprise until I realized I needed to plan for it."
6. Shop secondhand first
Many communities have local parenting groups, which are a gold mine for hand-me-downs and other goodies. They're often great places to pick up barely worn snow boots, baby toys, and even larger furniture, like high chairs, when kids outgrow things. "We got so much free stuff—clothes, toys—and made tons of wonderful parent friends," says Katherine Hughes, 41, who lives in Pelham, New York. If that doesn't provide what you need, look to thrift stores in your area.
Erika Janes is a Chase News contributor. She is an editor at Parents.com.