Your Life
Discover New Destinations
Destination: Seattle
Check out these Sapphire Six spots on your next adventure.
By
Caitlin Huson
Posted: 04/06/18
Updated: 05/23/19
We know our Chase Sapphire Reserve cardmembers are pretty savvy when it comes to knowing great places to grab a bite, have some fun, or enjoy a drink…or two. So we took a cue from where our Sapphire Reserve cardmembers visit to develop our Sapphire Six Lists. The best part? You earn 3X points when you use your Sapphire Reserve card on travel and dining. Check, please!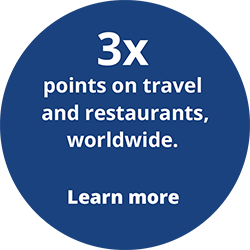 There's a lot more to Seattle than the Space Needle and steamy cups of Joe. Any local will tell you the Emerald City is well on its way to becoming a top dining destination.
Why? Well, you'll have to thank Mother Nature for that. Between its infamous showers, diverse geography, and proximity to delicious produce and protein, restaurants can easily source fresh, mouth-watering ingredients.
And while some of the biggest tech companies are flocking to Seattle, the city's bars and restaurants prove there's plenty of innovation to go around.
Whether traveling for business or pleasure, you won't want to miss these six spots: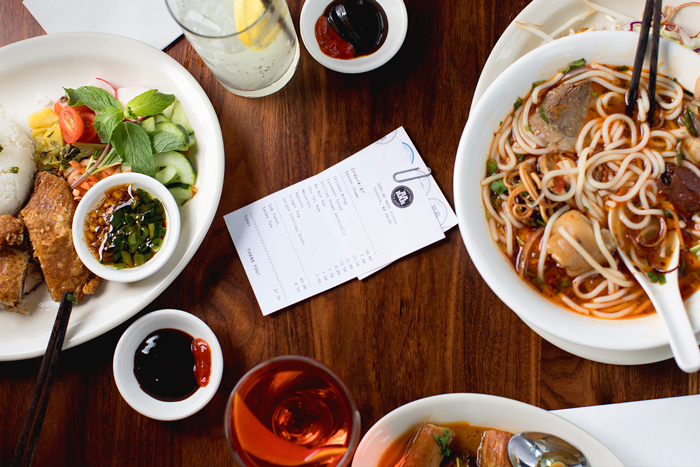 Ba Bar
The third location of sibling duo Eric and Sophie Banh's local chain, Ba Bar is nestled in University Village, an outdoor shopping center north of Seattle's downtown.
Ba Bar's bright turquoise exterior and large patio are inviting to shoppers and students alike, but its Vietnamese street food takes center stage once you're inside. Boasting a menu of macarons, iced coffee, handmade bánh cuốn, and more, this spot appeals to all ages and palates. The over-21 crowd can pair their Pho with frosty copper mugs of Moscow Mules or pints of Saigon Siblings Pilsner, which is exclusive to the Banh family's restaurants.
If you're lucky, you might spot Winston the Chow Chow, the restaurant's unofficial mascot and a local four-legged celebrity.
Menu Must-Have: Pair one of Ba Bar's popular Pho dishes with a ginger pop—now that's a dynamic duo.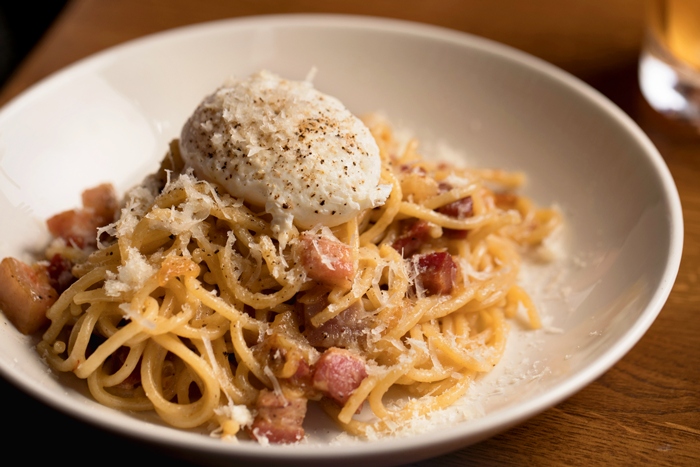 Stoneburner
Stoneburner is such a popular hangout on Ballard Avenue, you'd be surprised to learn it's only been there since 2013.
Chef Jason Stoneburner focuses on stone hearth cooking and Mediterranean-inspired dishes with Northwestern twists. Fan favorites include the handmade pasta, chanterelle and Yukon potato pizza, grilled octopus, and meatballs, but manager Jonathan Hardy promises there's something for everyone on the menu.
"It's become a place where people feel very at home, which is exactly what we intended," Hardy says.
Grab a bite to eat before catching a show at one of the neighborhood's many music venues, or for breakfast on Sundays, after a stroll through the Ballard Farmers Market. And if you can only stay for one drink, make it a Rose Hill Punch and order the mozzarella-filled crispy Castelvetrano olives.
Menu Must-Have: Spaghetti carbonara—the kind of carb-loading we can totally get behind.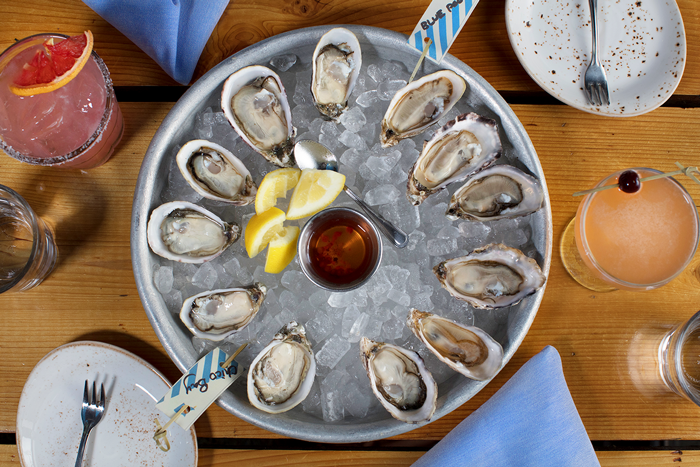 Westward
Located on the north shore of Lake Union, the nautical-themed restaurant is a cross between beach club and fine dining jaunt, featuring Northwest-Mediterranean fusion dishes and an extensive oyster list.
Although the view of the Seattle skyline is certainly a draw, the inside of Westward is worth seeing, too. The décor is inspired by Wes Anderson's The Life Aquatic with Steve Zissou, and one of the best seats in the house is at the back bar, where you can dig into braised lamb shoulder and wood-fired gigantes beans under a 20-foot ship installation.
In the warmer months, people arrive by car, kayak, boat, paddle board, and foot, vying for a front-row seat to sip rosé and slurp oysters in Westward's outdoor area. Once the temperature drops, hot cocktails and blankets are available for those who want to sit by the oyster shell fire pit.
Menu Must-Have: Westward is a seafood lover's paradise, so be sure to order the wood-oven roasted rainbow trout and a helping of Chico Bay oysters.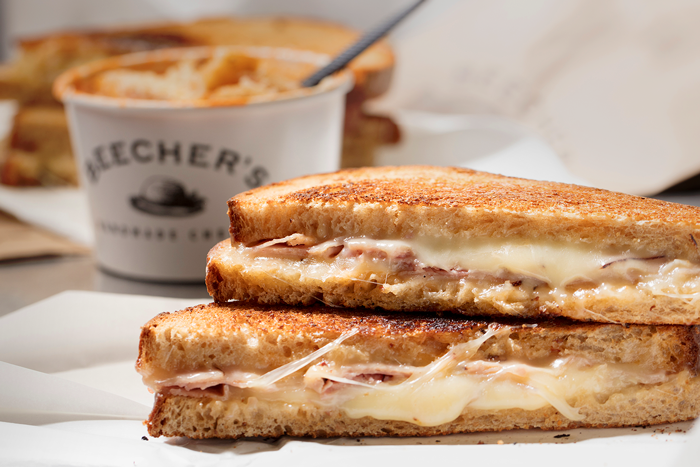 Beecher's
No trip to Seattle is complete without a stop at Beecher's near Pike Place Market, one of the oldest farmers markets in the country. While its close proximity to the market's iconic sign helps attract customers, the cheese keeps the crowds coming.
Founder Kurt Beecher Dammeier wanted people to know where their food came from and how it was made, and believed showcasing the process was just as important as selling delicious products. He opened Beecher's in 2003, making it the first artisan cheesemaker in Seattle. Fifteen years later, people still gather outside to watch the staff create a variety of signature cheeses, such as the Marco Polo, Flagsheep, and 15-month aged Flagship.
If you're craving something gooey and delicious, Beecher's offers a selection of grilled cheese sandwiches, tubs of curds, and two iterations of mac and cheese: "World's Best", made with its Flagship cheese, and Mariachi, a spicier version with Anaheim peppers and veggies. Be sure to swing by the display in the back of the shop to peruse the full Beecher's line, and other local cheeses.
Menu Must-Have: Ham and Flagship cheese sandwich with Tomato Flagship soup—a cool take on the classic combination.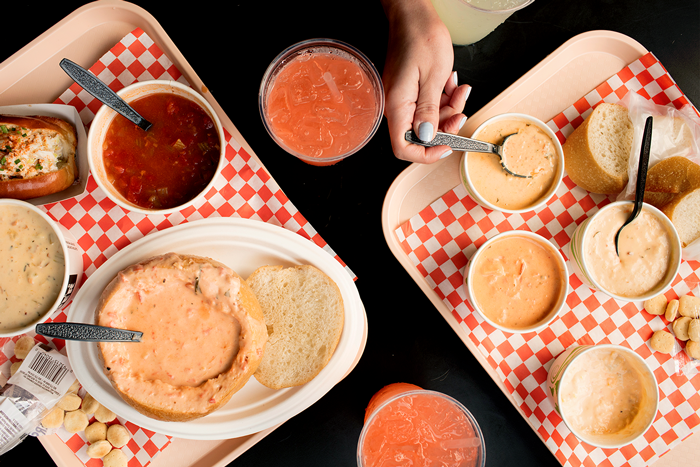 Pike Place Chowder
This Pike Place Market fixture gives the New England classic a run for its money. In fact, Pike Place Chowder's recipe is so good, it won "Nation's Best Chowder" at the Great Chowder Cook-Off in Newport, Rhode Island three years in a row, and was eventually inducted into the Great Chowder Cook-Off Hall-of-Fame.
With eight chowders—including a market special—on the menu every day, it can be difficult to decide. Order a sampler of four varieties, or go for all eight. Not in the mood for soup? Try a fresh salad, Dungeness crab or Maine lobster roll. Although Pike Place Chowder is known for its seafood varieties, the vegan lime and coconut chowder is an unsung hero.
A favorite amongst locals and travelers, this spot often boasts a line of 75 to 100 people by noon. But don't let that deter you: The line moves fast—and the food is certainly worth the wait.
Menu Must-Have: With the chowder sampler, you can have your chowder and eat it, too. While you're at it, add a pink lemonade to your order.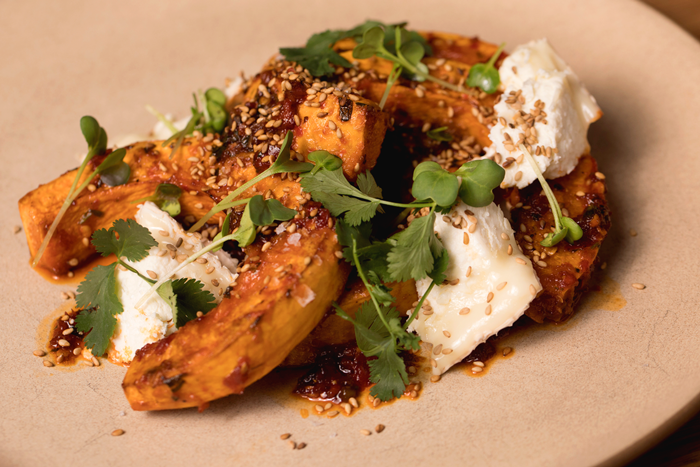 The London Plane
What used to be a bank in a 100-year-old building in Seattle's treasured Pioneer Square is now Matt Dillon and Katherine Anderson's all-day café, which features a florist, bakery, deli, and grocery.
The restaurant is named after the London Plane trees that line Occidental Park, which is in the heart of Pioneer Square. Partner Yasuaki Saito says it was a way to pay homage to the neighborhood they love.
"There's a lot of diversity down here, a lot of people from all walks of life that make up the experience of the Pioneer Square neighborhood," he explains. "We try to create an inclusive environment because that's what the neighborhood is like."
Close to skyscrapers, ferry terminals, and the train station, the London Plane is the perfect stop for a pastry and coffee before you start your day. Locals love this spot for its weekend brunch, and when you taste the harissa Bloody Mary and baked eggs, you'll understand why. Come night, its floor-to-ceiling windows and cluster of small tables offer an intimate backdrop for a romantic date night.
Menu Must-Have: The London Plane's menu changes daily, but keep your eyes peeled for the winter squash and tequila old fashioned.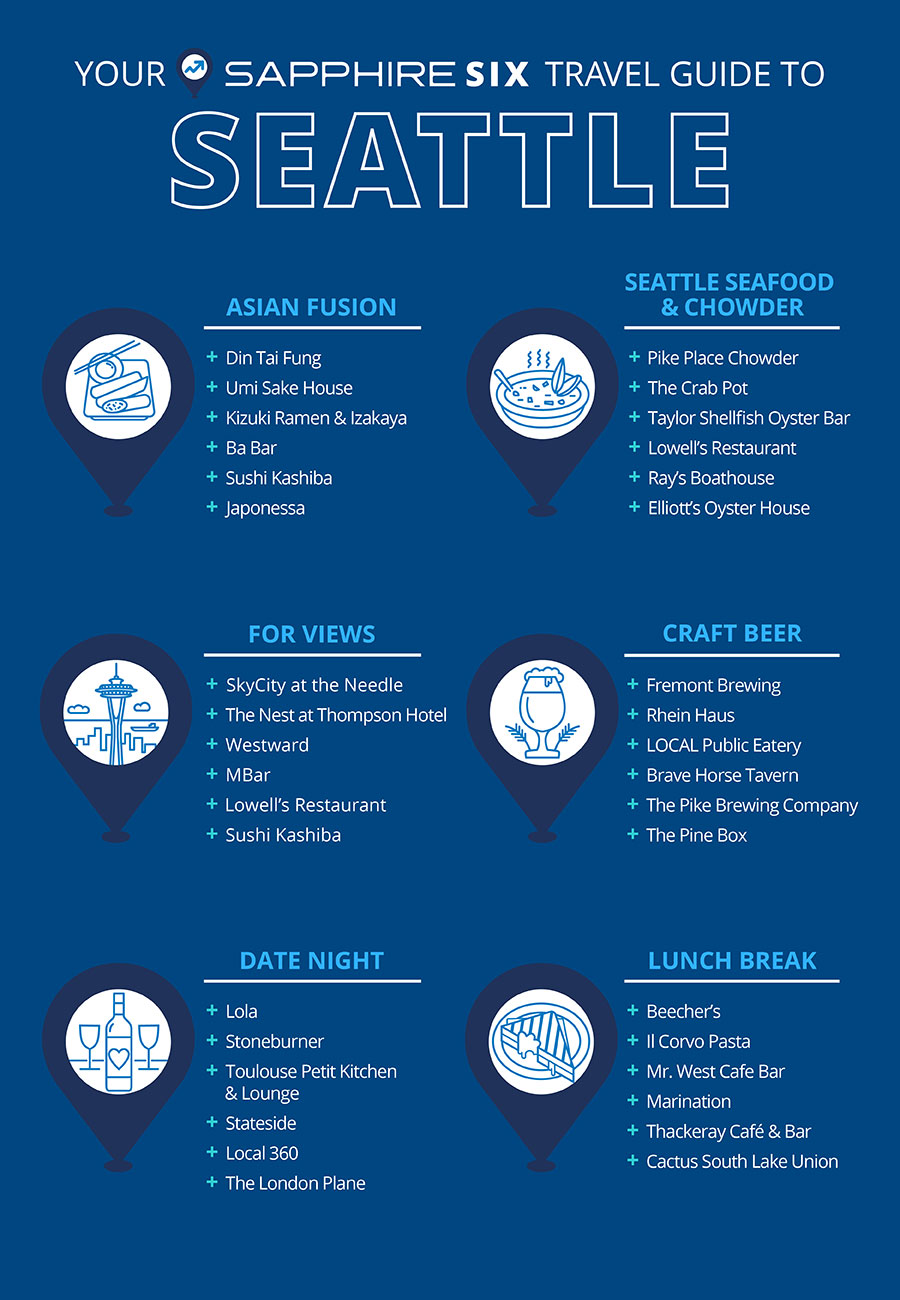 A quick note on methodology:
So how did we come up with the Sapphire Six? By pairing anonymous Sapphire Reserve cardmember spend data with feedback shared on social media, we were able to determine the most popular restaurants by unique visitors and category.
Inclusion on the Sapphire Six is not an indication of an affiliation or endorsement by JPMorgan Chase. The words or symbols used to identify the source of goods and services of a third party may be the trademarks of their respective owners.
Caitlin Huson is a Chase Newsroom contributor. Her work has appeared in The Boston Globe Sunday Magazine, The Washington Post, and more.