Your Money
Taxes
4 Creative Ways to Use Your Tax Refund
Spend Wisely and Still Feel Good About Your Windfall
By
Elizabeth Weiss
Posted: 04/04/16
Updated: 02/09/18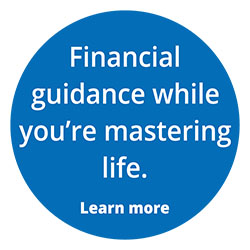 You probably know you should be saving money for an emergency. This year's tax refund could be your emergency nest egg. "My husband and I spend about a fourth of our tax refund on emergency preparedness," says Pam McMurtry of Kaysville, Utah. "We like to think our family would be able to 'weather' whatever comes our way and help others out, too."
There are other ways to creatively and responsibly use your tax refund to put money in your pocket, and keep your family happier and healthier.
Here are a few ideas that might suit your lifestyle: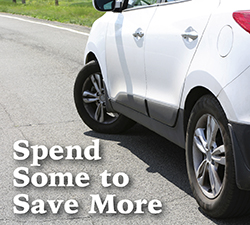 Spend Some to Save More
If you're a saver, your first instinct may be to use that tax refund for an extra mortgage payment or to put it in your child's college savings account. Honorable choices, however, some psychologistsand financial advisors say that spending at least a smidgen of your refund on yourself or something you'd really love to have could make it easier to stick to your savings habits. Consider investing in a worthwhile upgrade that you'd hate to spend money on any other time of year, like dental work, new tires or a personal trainer—all moves that can save you money on emergency dentistry, wear and tear on your car, and future medical bills.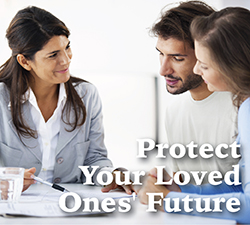 Protect Your Loved Ones' Future
Spending money to confirm what's going to happen to your assets after you die makes plenty of people put off creating a will. But—whether young or old, male or female, single or married, no one should shirk this task—especially parents with children under age 18. Make an appointment with an attorney, and put your refund to good use in safeguarding your family's future.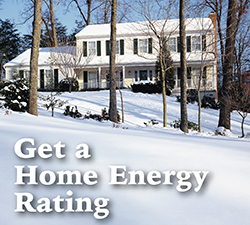 Get a Home Energy Rating
High utility bills are a sign that your house has performance issues like faulty windows or poor insulation. If your house is too hot in the summer and too cold in the winter, an energy rating will give your home a HERS Index Score, which is like a miles-per-gallon number for a building's performance. The lower your score, the more energy-efficient your home, and the lower your electric bill. Prices usually begin around a few hundred dollars, but cost will vary depending on the size of your home and the ease of performing the test.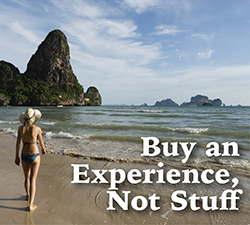 Buy Experiences, Not Stuff
It's fun to acquire new gadgets, but a study published in the Journal of Positive Psychology found that people consider experiences more valuable and psychologically beneficial than material goods. "Buying experiences has a strong, positive, long-term return form a happiness perspective," says Katherine Roy, Chief Retirement Strategist at J.P. Morgan. "Think about travel, and vacations. Family dinners, or family holidays in which you are able to share really magical times. Goods or things tend to have a negative return on happiness, they tend to become dated."
Consider using your tax refund for front-row VIP seats at a concert, to plan a dinner party for friends, or to book a flight to a bucket-list destination. CheapAir.com advises that the best time to do so is 47 days before you wish to depart. Plus, book around tax time and you'll enjoy post-spring break prices before summer crowds descend on your destination. After all, when you've been financially smart all year, it's fun to reward yourself once in a while.
INVESTMENT AND INSURANCE PRODUCTS ARE:
• NOT FDIC INSURED • NOT INSURED BY ANY FEDERAL GOVERNMENT AGENCY • NOT A DEPOSIT OR OTHER OBLIGATION OF, OR GUARANTEED BY, JPMORGAN CHASE BANK, N.A. OR ANY OF ITS AFFILIATES • SUBJECT TO INVESTMENT RISKS, INCLUDING POSSIBLE LOSS OF THE PRINCIPAL AMOUNT INVESTED
Asset allocation/diversification does not guarantee a profit or protect against a loss
https://www.irs.gov/retirement-plans/plan-participant-employee/retirement-topics-401k-and-profit-sharing-plan-contribution-limits
The information within this document is being provided for informational and educational purposes only. It is not intended to provide specific advice or recommendations for any individual. You should carefully consider your needs and objectives before making any decisions. For specific guidance on how this information should be applied to your situation, you should consult the appropriate financial professional.
JPMorgan Chase & Co., its affiliates, and employees do not provide tax, legal or accounting advice. This material has been prepared for informational purposes only, and is not intended to provide, and should not be relied on for tax, legal and accounting advice. You should consult your own tax, legal and accounting advisors before engaging in any financial transaction.
JPMorgan Chase Bank, N.A. and its affiliates (collectively "JPMCB") offer investment products, which may include bank managed accounts and custody, as part of its trust and fiduciary services. Other investment products and services, such as brokerage and advisory accounts, are offered through J.P. Morgan Securities LLC (JPMS), a member of FINRA and SIPC. Annuities are made available through Chase Insurance Agency, Inc. (CIA), a licensed insurance agency, doing business as Chase Insurance Agency Services, Inc. in Florida. JPMCB, JPMS and CIA are affiliated companies under the common control of JPMorgan Chase & Co. Products not available in all states.
Elizabeth Weiss is a freelance writer who work has been published in Forbes, Marie Claire, Reader's Digest and other lifestyle and business publications.