Your Money
Saving & Spending
Forming Financial Habits: 3 Phases to Help Get You Closer to Your Goal
How Good Money Habits Could Get You Financially Fit
By
Robyn Tellefsen
Posted: 04/04/16
Updated: 11/10/17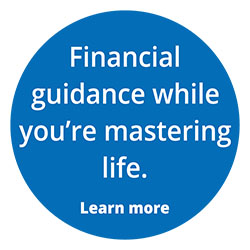 To stay in good financial shape, you can't be an overspender, a non-saver or a non-planner. It takes healthy habits to achieve optimum financial fitness.
Though conventional wisdom says it takes 21 days to form a habit, that concept has been disproved. The 21-day myth is actually based on a misinterpretation of Dr. Maxwell Maltz's 1960 book, "Psycho-cybernetics." More relevant research from University College London has found that it takes about 66 days for a behavior to become a habit, depending on the behavior and the individual.
If you're seeking a way to form strong financial habits, consider the three-phase model of habit formation by business coach Tom Bartow.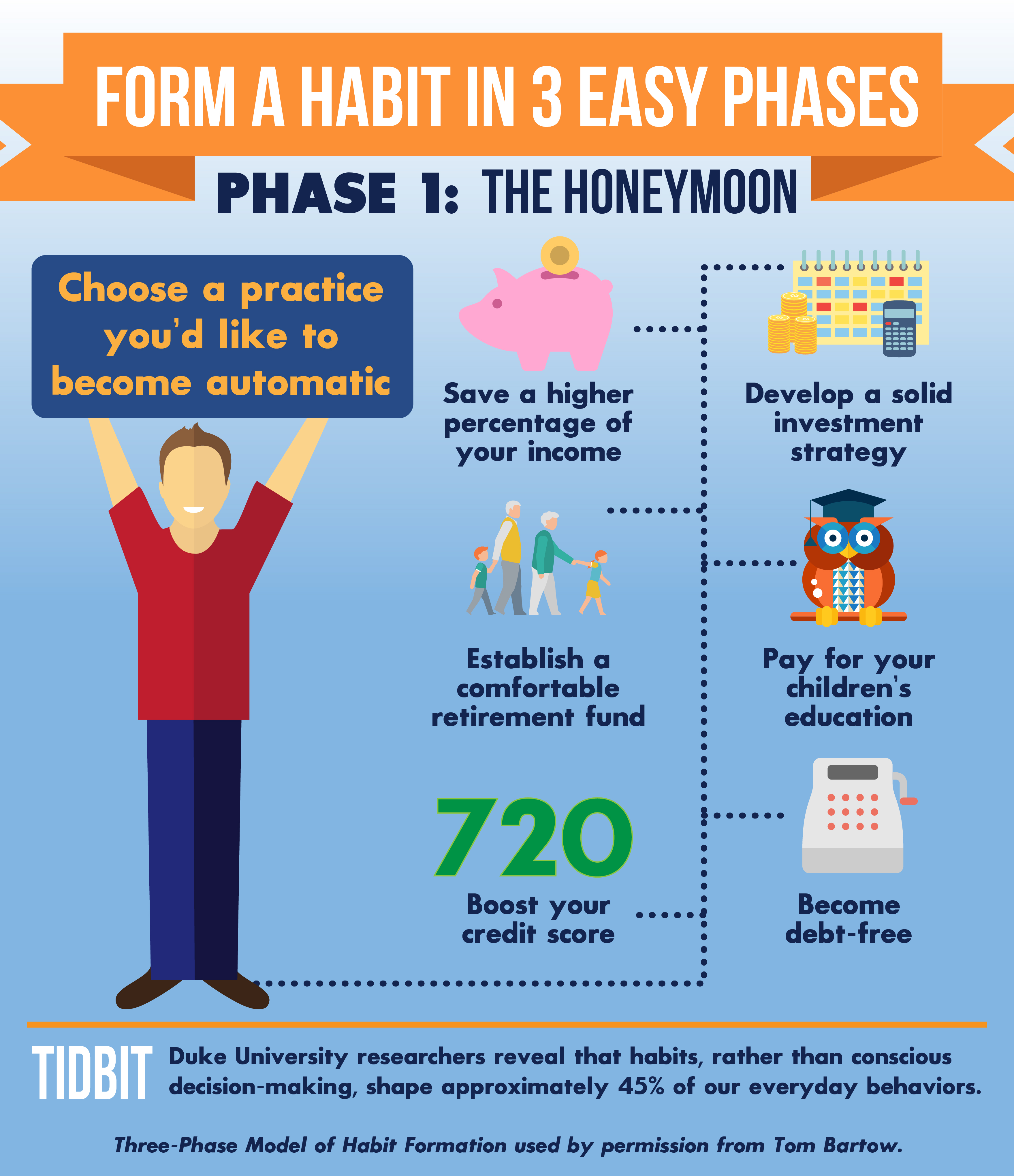 When you start working toward a financial fitness goal, it may seem easy because you're feeling inspired and ready to make a change. Unfortunately, the honeymoon phase doesn't last forever.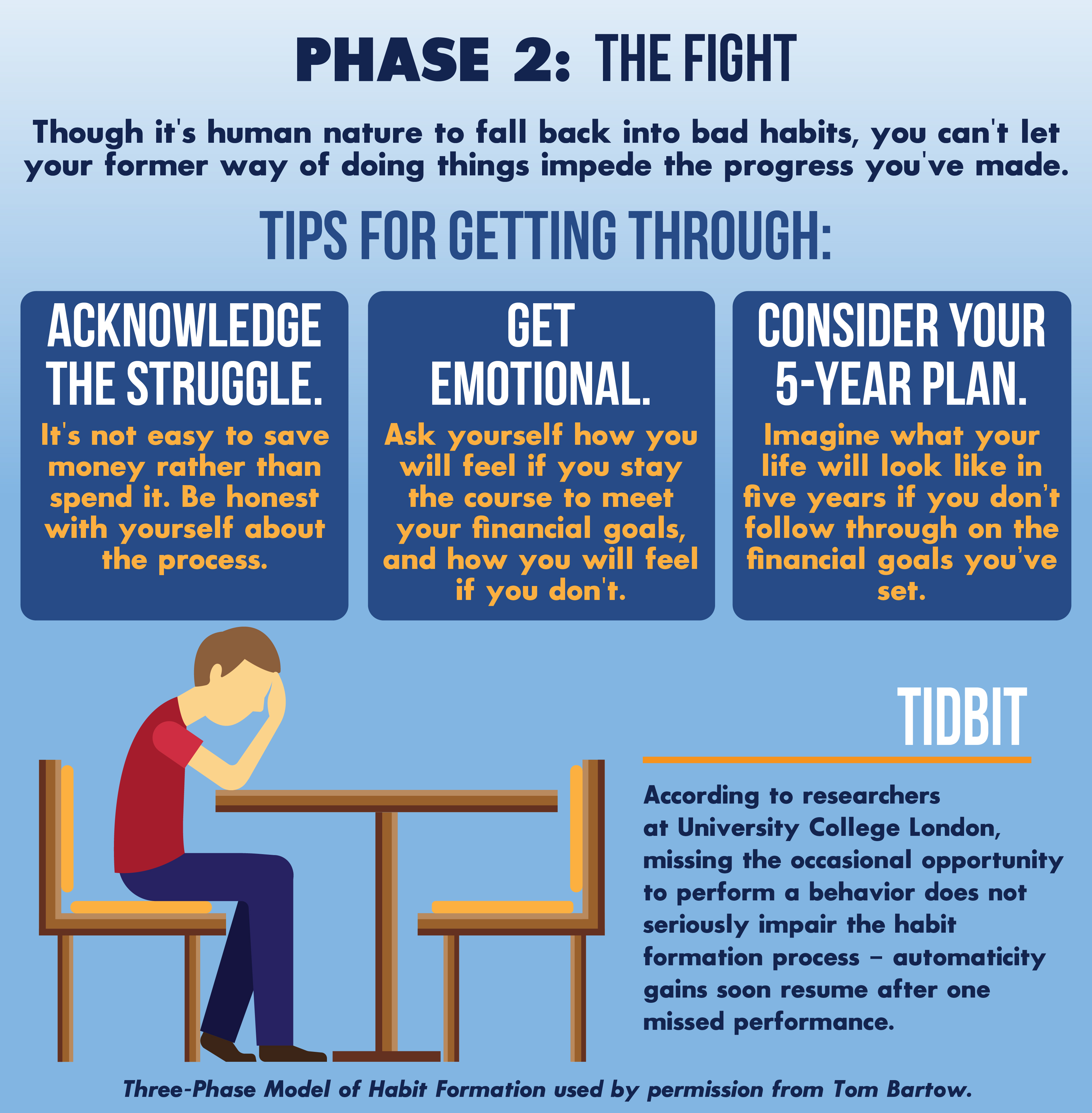 You will have to fight this battle more than once. After winning two or three battles, you will find yourself moving to Phase 3.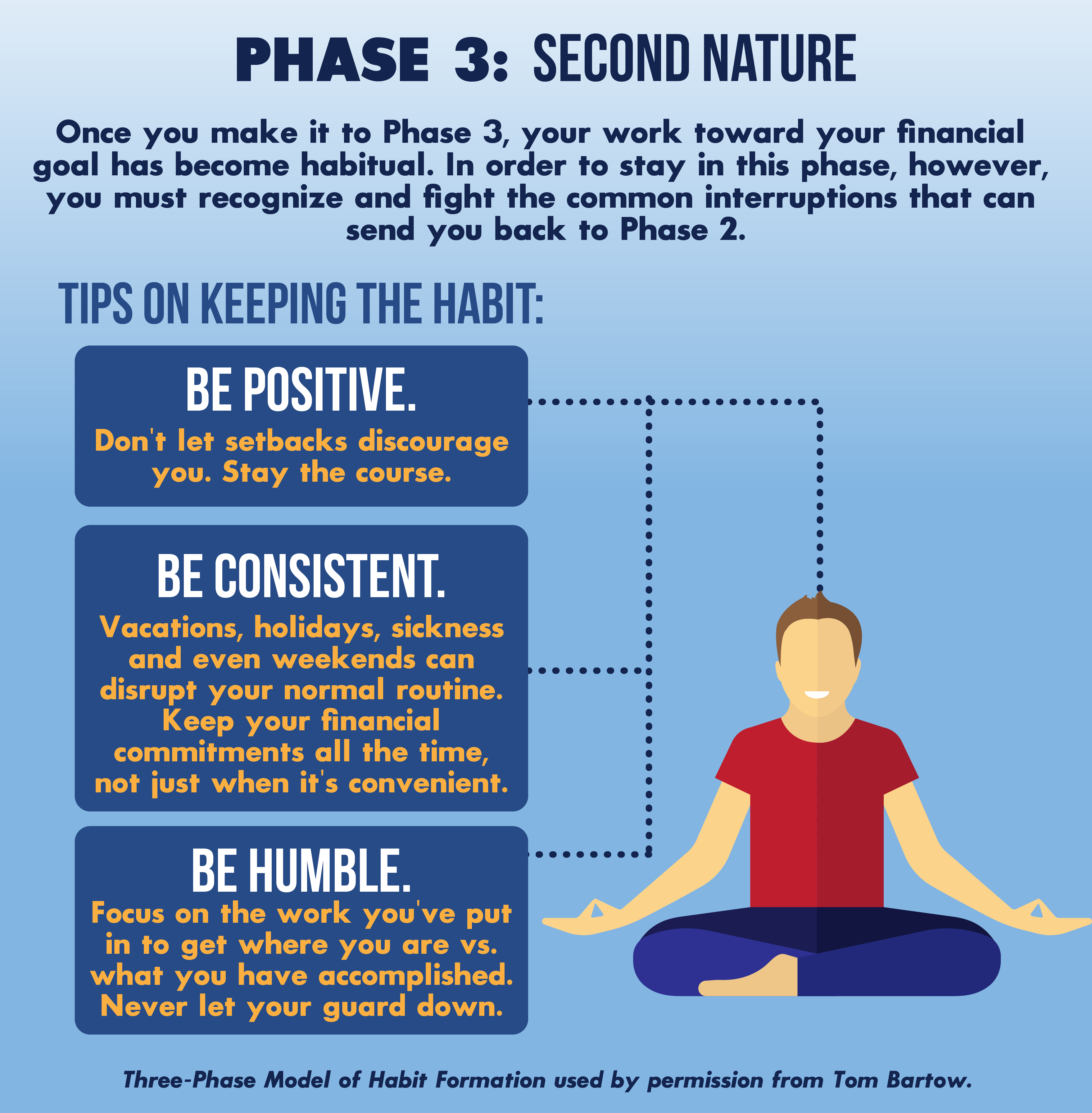 Even if you end up back in Phase 2, all is not lost. Continue to fight through the challenges and you'll make your way back to Phase 3, where habits become second nature. Your financial future is waiting.
Robyn Tellefsen is a New York City-based freelance writer, editor and blogger whose work has appeared on MSN, AOL Jobs, Parent Society, OurParents, The CollegeBound Network and others.