Your Money
Planning Your Future
What to Expect from Your First Meeting with a Financial Advisor
Avoid Surprises By Knowing What You Should Ask, Answer & Learn
By
Dawn Allcot
Posted: 04/04/16
Updated: 11/10/17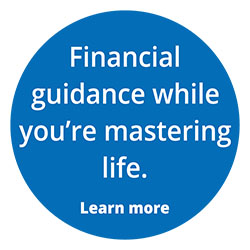 Whether you're a member of the Sandwich Generation planning for retirement or a millennial looking for ways to invest once your college loans are paid off, you may be unsure what to expect from a financial advisor.
The first meeting is likely to be a high-level look at your financial and current life situation, according to Anthony Caravetta, vice president and J.P. Morgan Private Client Advisor at Chase Private Client. "It's more of an interview with both parties to see if the firm is the right fit for the clients and their family members." As your advisor begins to understand your needs, goals and lifestyle, he or she can begin to make recommendations on financial matters, including investments,and debt management. "We want to help manage both sides of our clients' balance sheets," says Caravetta. Make the most of this first meeting by being prepared with the right information, asking the right questions and knowing what to expect. This guide can help you eliminate surprises.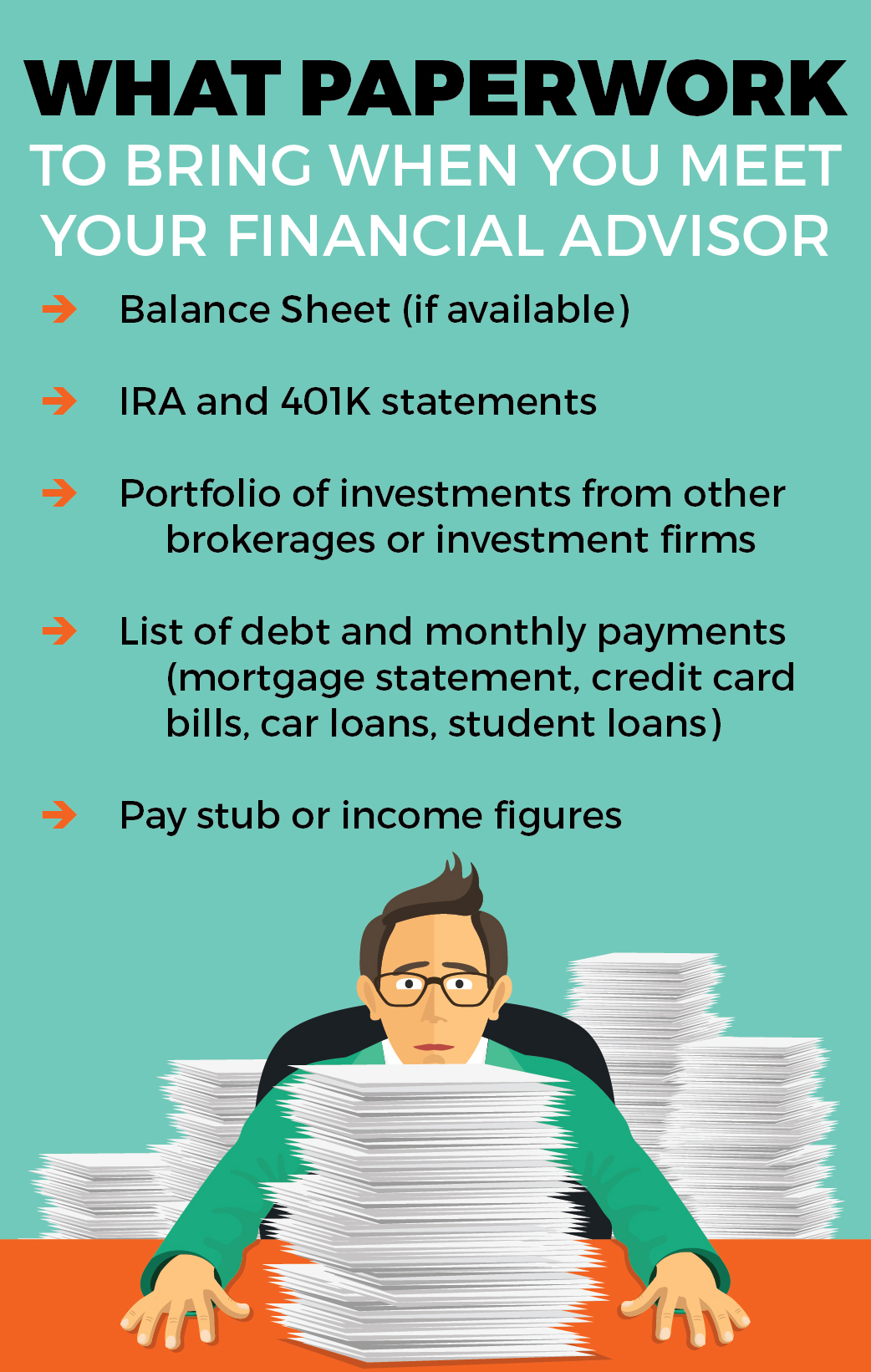 You'll Need to Bring Paperwork
It's probably no surprise that you'll need to gather paperwork in preparation of your first meeting. But maybe not as much as you might think. A financial advisor stops short of asking for tax returns, according to Caravetta.
Prepare to bring current investment portfolios and a balance sheet, which is essentially a look at your income and expenses. "If they don't have a balance sheet, we can help create it," says Caravetta. Most important is investment information from other brokerages, which lets the financial advisor look at your current situation and make their best recommendations."
"The more information the client brings in for that initial meeting, the better the outcome that first day." For those just dipping their toes in the investment waters, the financial advisor will look at cash flow statements detailing income and expenses, plus investments through employers, debt obligations and cash on hand. "Even if a client doesn't have investment accounts," says Caravetta, "they will often have a 401(k), IRA or another retirement account. We can go over those statements, the selection available, and help them with their exposure on those accounts, too."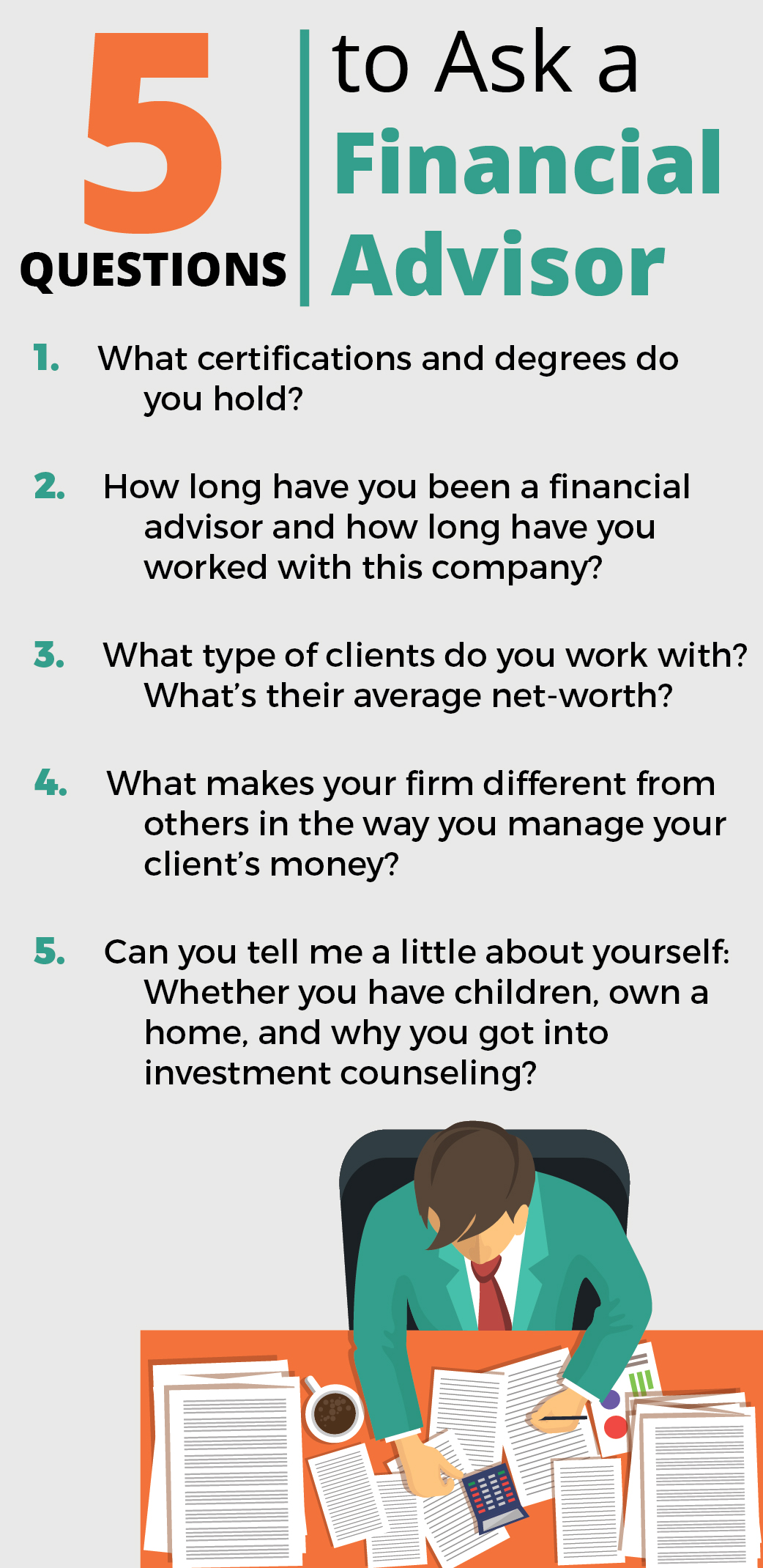 You'll Answer a Lot of Questions
Even more important than balance sheets, however, are the inner workings of your life and family. Your financial advisor will want to know about the employment status of adults in the home, upcoming life changes and how many people are in the household. "We want to know, on a high-level, anything that may change the financial outcome in the immediate future versus the long-term," Caravetta says. Illness, unemployment, children moving out, parents moving in, new babies or children going to college are the type of life events to which your financial advisor should know about. The more you tell them, the more they will be able to help.
You'll Learn About Your Financial Advisor, Too
It's important to ask questions not just about your advisor's professional background and experience, including the type of clients they serve, but about their current life experiences and frame-of-reference, says Caravetta. "It's in everyone's interest to open up and let the clients know we are all in this together." Plus, in this first meeting where you are determining if the financial advisor is a good fit, this information helps you decide if the advisor will understand your needs because he or she has been in, or is in, similar circumstances.
The First Meeting Is Just the Beginning
In most cases, you won't leave the first meeting with a new investment portfolio, but you should leave with some new insights about your financial future. "If clients send us their cash flow statements and investment information in advance, we may be able to give them a financial analysis of their existing exposure in the first meeting," says Caravetta. More likely, you'll spend the time learning about the financial advisor and the investment firm, and set up plans for future communications. With a financial advisor, there's added power behind your money plan. Now, you have a new level of expertise to help execute your goals and make them a reality- and to adjust those goals accordingly if your priorities shift.
"After all, planning is an ongoing process that's dynamic and constantly changing," Caravetta says.
Dawn Allcot is a freelance writer whose articles have appeared on websites that include Forbes.com, Mint.com, AOL Careers, Yahoo! Finance, Parent Society and more. Dawn's writing credits cover diverse topics from paintball to personal finance.