Your Money
Investing Insight
What Market Jitters May Mean for the Economy
Chase Chief Economist Anthony Chan's Spring Economic Outlook
By
Anthony Chan
Posted: 04/04/16
Updated: 11/10/17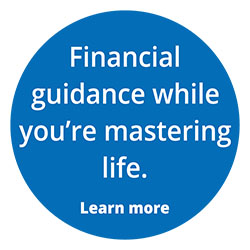 Anthony Chan, Chief Economist for Chase, is responsible for economic analysis and research to support Chase Private Client as well as a member of J.P. Morgan's Global Investment Committee. Read more from Anthony Chan here.
Although investors rang in the New Year with an attack of nerves, America's "real economy" appears little affected by these market jitters. The U.S. economy remains among the healthiest in the developed world, on the same slow-but-steady growth trajectory that has characterized its recovery since the Great Recession. While there are legitimate causes for concern—such as falling oil prices, rising interest rates and slowing growth in China—none appear powerful enough to knock us off our present course. The risk of the U.S. economy falling back into recession remains quite low, at no more than 25%. Let's address these concerns one by one.

Overcoming the fear factor
So why, then, did the U.S. stock market get off to its worst start of any year in history? Some blame forced liquidations by sovereign wealth funds, a $7.2 trillion market, as many of the oil-producing countries holding these funds had to sell assets to cover the shortfall from lower revenues.
Closer to home, we believe the market is reacting less to economic fundamentals than to what John Maynard Keynes famously called its "animal spirits." The U.S. economy remains healthy. Growth is steady, albeit modest. Unemployment is down and labor markets are tightening. The civilian labor force grew by nearly 850,000 since last June. Even if China were to go into a recession (which is unlikely) and cut its demand for U.S. exports by 10%, it would reduce our real GDP by less than 0.1%.
Two external factors are exacerbating these market fears: terrorism and the U.S. election. Our research shows that consumer confidence and equity markets suffer temporarily after every major terrorist incident. And the early stages of an election cycle are typically marked by harsh, negative rhetoric. As the campaign advances and the field narrows down, candidates generally move back toward the center. Although it may happen less this year than in other elections, this should still become a stabilizing factor for the financial markets.
What This Means to You
We continue to see opportunities in the stock market. Prices have come down in some long-favored sectors like technology and healthcare, where attractive valuations can be found selectively. Financials could benefit from rising interest rates, although perhaps less than the market anticipates if the Fed cuts back on its pace of rate hikes. While it may not seem very exciting advice to investors who are suffering through a string of sell-offs, we continue to believe that a patient, globally diversified approach remains the right thing to do and will pay off for investors over time.
Anthony Chan is the Chief Economist for Chase. Anthony joined JPMorgan Chase in 1994 from Barclays, where he served as a senior economist. Before that, he was an economist at the Federal Reserve Bank of New York.