Your Life
Experience Insider Access
Cardmembers experience all-access pass to Sundance Film Festival
Cardmembers enjoyed parties, panels and perks during the festivities
By
Liz Kozak
Posted: 05/03/17
Updated: 05/23/19
Chase Sapphire® is a presenting sponsor of the 2018 Sundance Film Festival, an independent film exhibition in the United States. Launched in 1981, the festival showcases new movies, music events, panel discussions and more each January in Park City, Utah.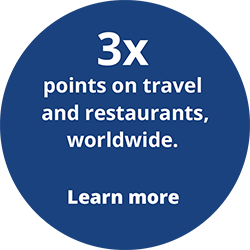 Thousands of film lovers got to check attending the Sundance Film Festival off their bucket lists during the annual 10-day cinema celebration. This year's crowds wasted no time taking advantage of all the screenings, parties and perks, and Chase Sapphire cardmembers were able to get VIP treatment. "Having access to some of the nightlife is a huge plus," said first-time attendee Anuj Desai. "Some of the parties and premiere activities are very difficult to get into without a Chase card."
Inside Chase Sapphire on Main, audiences attended panel discussions with some of the festival's filmmakers. Krupali Patel, in town from the East Coast, was excited to go to a session with the cast of "The Little Hours," featuring Molly Shannon, Alison Brie, Dave Franco, Jemima Kirke, Kate Micucci and director Jeff Baena and led by IndieWire editor-in-chief Dana Harris. Patel said the experience allowed her "access to things I never thought I'd be able to do and to see."
Music fans were treated to an electric OneRepublic show and got a chance to rub elbows with the rockers after they took the stage at the iconic Artists Den during an exclusive after-party.
Hungry moviegoers sampled local fare at Taste of Park City inside Chase Sapphire on Main, which provided Asian-fusion bites from Wahso, rustic farmhouse fare from Grappa, Southwestern spice from Chimayo and upscale Italian eats compliments of Ghidotti's. "All five-star restaurants," raved Chase cardmember Leonard Altabet.
Foodies savored a cooking demo by cookbook author and television star Richard Blais. "I embodied the role of a chef lost in the woods with limited means, like robots and liquid nitrogen. We prepared an elk dish that was cooked sous vide," said Blais, "and then we roasted it with some huckleberry sauce and some pine nut purée." Also on the menu? Vodka snow!
From wine pairings and dining concierge services to the chance to try out virtual reality games and much-needed charging stations, Los Angeles, California-based songwriter Carly Robyn Green summed up the vibe at Chase Sapphire on Main. "There's so much happening here, and it's cozy. It's a great environment, there's hot chocolate, and it's a nice place to come chill."
Liz Kozak is a Chase News contributor.