Your Money
Understand Your Finances
5 ways to stretch your tax refund
Put your refund to good use by saving for a rainy day, retirement or college
By
Beth Braverman
Posted: 03/26/18
Updated: 01/07/20
This article is part of a broader Chase initiative to encourage more Americans to save money.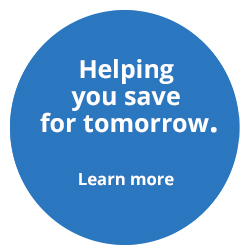 Heather Papoulis isn't sure how large her tax refund will be this year, but she already knows exactly what she's going to do with it.
"I always max out my Roth IRA, and my tax refund is part of that," she says. "I don't count on it as immediate income, so I just put it away for the future."
Papoulis, the director of membership with the West Orange Chamber of Commerce in Florida, isn't the only one who knows where her refund is going. More than half of taxpayers who expect a refund already know what they're going to do with it, according to a recent survey by Credit Karma Tax. More than one in five taxpayers planned to save their refund, and about 40 percent said that they'd use it to pay down debt.
While it can be tempting to splurge on a big purchase, saving some or all of the money may be a smarter move over the long term. Here are five ways that taxpayers with a household income of less than $75,000 can put that refund to good use.
1. Build up your emergency fund
Experts recommend having at least six months' worth of savings set aside in a liquid rainy day fund. That way if you lose your job or encounter an unexpected expense like a leaky roof or a medical expense, you can cover the cost without turning to credit cards or dipping into your retirement savings.
Three out of five Americans experienced an unexpected expense in the last year, according to a January survey by Bankrate.
2. Pay down high-interest debt
If you're able to knock out high-interest debt, you'll see an increased cash flow going forward once that monthly payment is eliminated.
Even if you have high-interest debt, you might also want to set aside a portion of your refund for savings.
"I usually recommend doing both together," says California-based certified public accountant Robert Wheeler. "I do want to see debt go down, but I also want to get into the habit of saving for the future."
3. Put it toward retirement savings
You should consider contributing enough to your workplace retirement account to get the company match. Many 401(k) accounts also allow you to borrow against them if you need the cash later.
Companies often offer both a traditional 401(k) and a Roth 401(k) option. In the traditional accounts, you'll get to write off your contribution now but will have to pay taxes when you pull money out in retirement. The opposite is true for a Roth 401(k): You'll have to pay taxes on 401(k) contributions now, but the money will grow tax-free and you can make tax-free withdrawals in retirement.
If you don't have access to a 401(k), or don't like the investment options at your company, you should consider an individual retirement account (IRA). Contributions to a traditional IRA may be fully or partially deductible, but you will be taxed when you withdraw the funds. With a Roth IRA, you can't deduct your contributions on your taxes. Withdrawals that follow Roth IRA regulations, though, are tax free.
4. Put it in an health savings account
If you have a high-deductible health insurance plan, which have become more common in recent years, you likely also have access to a health savings account (HSA). These accounts allow you to put money away for both current and future out-of-pocket health care expenses. Unlike a flex spending account, HSA funds roll over and accumulate year over year if you don't use them.
"A health savings account is a great thing, if you qualify," Wheeler says.
This year, individuals can contribute up to $3,450 in an HSA and families can save up to $6,900 in one. Those age 55 and older can put an extra $1,000 into their HSA.
5. Open or add to a 529 account
If you're planning to help your children pay for college, putting money into a 529 plan is a great place to start. The money that you save for college will grow tax-free and you won't pay taxes on withdrawals as long as you use them for qualified education expenses.
There are no immediate federal tax benefits for 529 contributions, but many states offer a deduction on state taxes for direct-sold plans, according to the SEC.
JPMorgan Chase & Co., its affiliates, and employees do not provide tax, legal or accounting advice. You should consult your own tax, legal and accounting advisors before engaging in any transaction.
The information expressed is being provided for informational and educational purposes only. It is not intended to provide specific advice or recommendations for any individual. You should carefully consider your needs and objectives before making any decisions. For specific guidance on how this information should be applied to your situation, you should consult your advisor.
Investing involves market risk, including possible loss of principal, and there is no guarantee that investment objectives will be achieved.
Depending upon the laws of the home state of the customer or designated beneficiary, favorable state tax treatment or other benefits offered by such home state for investing in 529 plans may be available only if the customer invests in the home state's 529 plan. Any state-based benefit offered with respect to a particular 529 plan should be one of many appropriately weighted factors to be considered in making an investment decision; and you should consult with your financial, tax or other adviser to learn more about how state-based benefits (including any limitations) would apply to your specific circumstances.
JPMorgan Chase Bank, N.A. and its affiliates (collectively "JPMCB") offer investment products, which may include bank-managed accounts and custody, as part of its trust and fiduciary services. Other investment products and services, such as brokerage and advisory accounts, are offered through JPMorgan Securities LLC (JPMS), a member of FINRA and SIPC. Annuities are made available through Chase Insurance Agency, Inc. (CIA), a licensed insurance agency, doing business as Chase Insurance Agency Services, Inc. in Florida. JPMCB, JPMS and CIA are affiliated companies under the common control of JPMorgan Chase & Co. Products not available in all states.
INVESTMENT AND INSURANCE PRODUCTS ARE:
• NOT FDIC INSURED • NOT INSURED BY ANY FEDERAL GOVERNMENT AGENCY • NOT A DEPOSIT OR OTHER OBLIGATION OF, OR GUARANTEED BY, JPMORGAN CHASE BANK, N.A. OR ANY OF ITS AFFILIATES • SUBJECT TO INVESTMENT RISKS, INCLUDING POSSIBLE LOSS OF THE PRINCIPAL AMOUNT INVESTED
Beth Braverman is a Chase News contributor. Her work has appeared in Forbes and CNNMoney, among other media outlets.