Your Life
Discover New Destinations
Around the World: Lord Howe Island, Australia
Discover the world's hidden gems, one country at a time.
By
John Newton
Posted: 03/26/18
Updated: 05/23/19
Sapphire Reserve cardmembers are born explorers. No matter what continent they visit, they want the latest in-the-know travel advice for where to go, what to see, and where to eat and stay. Here are some off-the-beaten-path recommendations worth adding to your itinerary. You earn 3X points when you use your Sapphire Reserve card on travel and dining.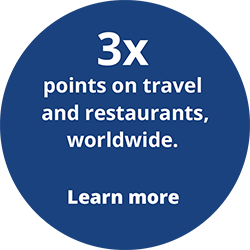 When you travel to Australia's Lord Howe Island, the adventure begins when you board your flight in Sydney (there's also service from Brisbane on the weekends and seasonal service from Port Macquarie). As the engines roar and the turboprop plane heads out over the Pacific for the two-hour journey, you may feel like you're headed back in time. And, in some ways, you are. The remains of an ancient volcanic caldera wrap around a lagoon, with the world's southernmost coral reef offshore.
Much of this six-square-mile island with 11 beaches is practically untouched by civilization, attributes that helped it earn a spot on UNESCO's list of World Heritage sites. While it was briefly of interest to whalers at the beginning of the 19th century and its kentia palms later became popular, with seedlings shipped around the world, the island has been an overlooked speck in the ocean for much of its history. After World War II, travelers began to discover this tropical paradise. By 1981, most of the island and its surrounding waters became protected as part of a national park. A limit of no more than 400 visitors on the island at any one time reflects how serious the Australian government is about safeguarding the flora and fauna found only here.
As you begin your descent to Lord Howe Island, the foreboding peaks look like they could be from a real-life version of Skull Island from "King Kong." On Lord Howe, however, no one has to make any sacrifices. The island has luxury lodges, inviting restaurants, and all the comforts one could hope for after a day or hiking or snorkeling.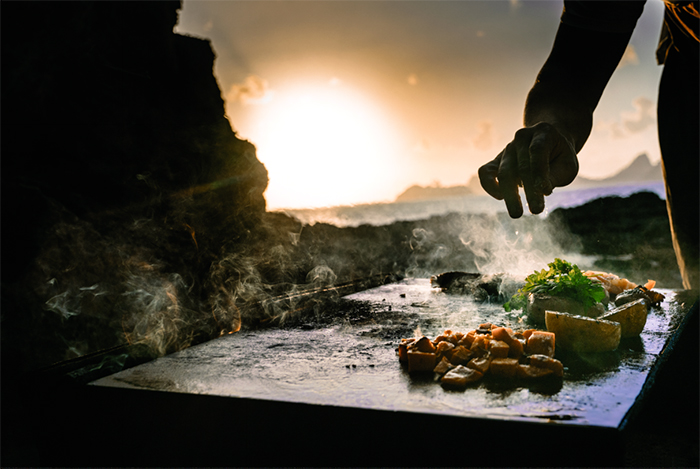 What to Do
You are not traveling to Lord Howe Island for its museums or shopping, and there aren't many historic sites to speak of. This is a destination that is, instead, about simple pleasures and breathtaking views. It's easy to explore the compact island on a bike ride. A well-maintained road runs most of the length of the island and you can pedal through the small community of homes that are spread out among woods and beneath kentia palms. Along the way, you'll pass horses and cows lazing in grassy meadows that pop up between the woods. Thanks to decades of being a protected park, if you clap your hands here, the flightless woodhen birds are more likely to come out of the brush to see what the fuss is about rather than scurry away.
The island's main street has a cluster of shops and cafés, while the tiny Lord Howe Island Museum has artifacts and exhibits on the lives of the early settlers and a separate room on the island's geology and wildlife.
Lord Howe's highest point is Mount Gower, rising to 2,871 feet. If you're ambitious, it's possible to hike to its summit but it's a full-day commitment and you'll need to make the trek with a certified guide. If that's more than you're up for, an easier alternative is a two-hour hike along the wooded ridge that runs along the northern tip of the island, with views of peaks to the south. You will encounter many more red-tailed tropicbirds and black, raven-like currawongs than people along the way.
Glass-bottom boat tours are a popular way to see the reef near the island, but snorkeling it is also a must. Some 490 species of fish and 80 different types of coral can be found on the reef.
Many bird-watching excursions circle Ball's Pyramid, the world's tallest sea stack and also home to its rarest insect. The Lord Howe Island stick insect was long thought to be extinct and its rediscovery here in 2001 was a rare bright moment for naturalists concerned with biological diversity.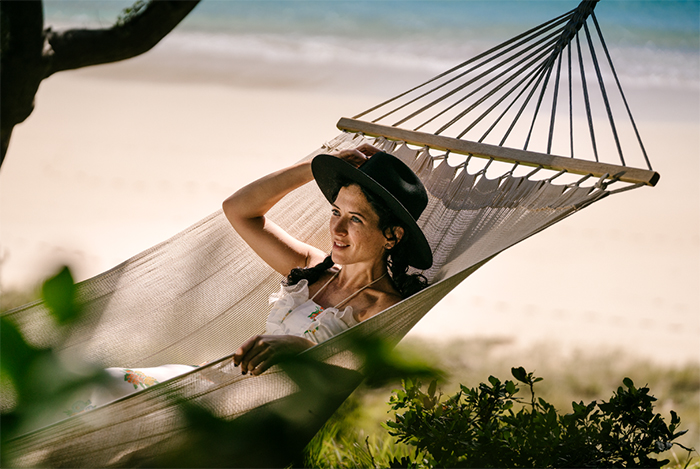 Where to Stay
The nine-suite Capella Lodge, one of National Geographic's Unique Lodges of the World, is the most luxurious option. You won't even have to leave the property to take in the beauty of the island, whether it's watching the sunset with Mount Gower and Mount Lidgbird right outside your window, or observing the petrels circle in the sky above the hotel's deck. There are also a number of self-contained apartments available for rent.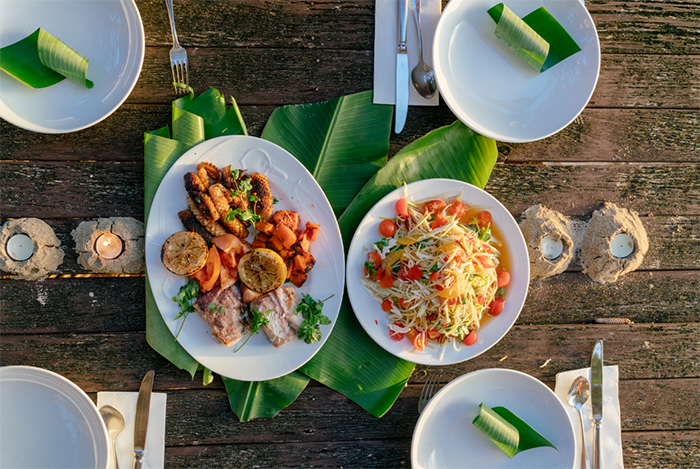 Where to Eat
The Anchorage Restaurant, near Lagoon Beach, is a popular gathering spot from breakfast till late in the evening. Executive Chef David Chlumsky's menu focuses on Australian dishes using locally grown produce and fish straight from the sea. An on-site bakery prepares breads, pastries, and pies. The Coral Café, attached to the Lord Howe Island Museum, is another restaurant open from breakfast to dinner and serves afternoon tea as well. The menu is limited, with only four or five entrees and one dessert daily to choose from at dinner, but the dishes are reliably delicious.
John Newton is a Chase News contributor. His work has appeared in AFAR, Condé Nast Traveler, and Travel+Leisure, among other media outlets.