Your Money
Understand Your Finances
How an actress prepares to start saving
By
Kate Chapman
Posted: 03/21/18
This is part of Savings Diaries, an original series in which people share how they try to reach key savings goals during 2018. It is part of a broader Chase initiative to encourage more Americans to save money.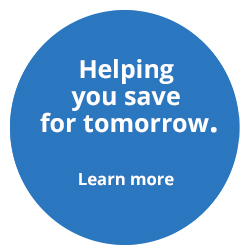 I usually have lyrics from musicals running through my brain. This month, as I've embarked upon making my new savings goals reality, my theme song has been one of my favorite songs, "Putting It Together":
Bit by bit, putting it together
Piece by piece, working out the vision night and day
What it takes is time and perseverance
Dealing with details along the way...
The first piece of putting it together has been completing last month's assignments. I've worked on them diligently, and I'm enjoying my new focus. I've been asking myself a lot of questions about the stories we tell ourselves about money.
I've also interviewed two family members, one friend, and one total stranger. From them, I've learned that I'm not alone in my money worries: most people seem to have fears about money, regardless of how much of it they have. In my case, these fears often affect the way I see value. I was raised to focus on how much something costs, but experience has taught me that costs can vary, depending on circumstances.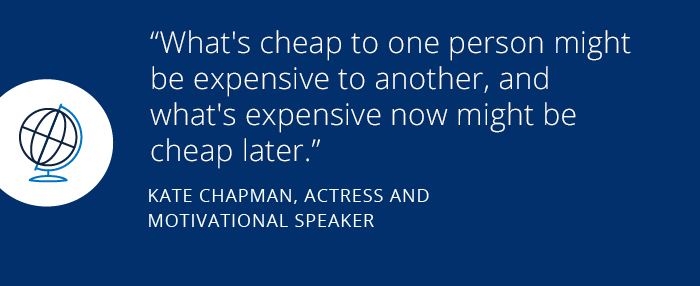 What's cheap to one person might be expensive to another, and what's expensive now might be cheap later. I've surmised that priceless—a word we often use—doesn't mean that something can't be bought, but rather that its financial value is different than its material worth.
Tick tock, tick tock
Those variable terms affect the way I calculate my hourly pay, which fluctuates depending on where I'm working and what I'm doing. For example, I spent 2.5 weeks in January working on a new musical that'll hopefully reach Broadway someday. It was a great experience: I worked with some of the industry's current big hitters and learned a great deal about my craft. Unfortunately, while the experience was priceless, it didn't pay very much money.
To cover my bills, I went to my "survival job" –for more than 30 years, I've been a typist of some sort in corporate America. And I did a few freelance gigs—this month, for example, I worked as a voice teacher, and had two singing jobs (both paid!). But, even with the extra work, I ended up making $181.50 less than I would have if I'd just worked my survival job. This sort of balance is nothing new: for decades, I've weighed my day-to-day needs against my long-term goal of working as an actress on Broadway. I've worked several jobs at a time to cover my bills so I could take classes and go to auditions—things that cost time and sometimes money. I never rested. I never took days off. I never sat and daydreamed. I just worked or worked on getting work.
I'm grateful for my life, but I'm also tired of worrying about how much I'm making every hour of every day. Looking at my savings goals, I know that I need to earn more money this year. But I don't want to only focus on how much I'm making each hour. I find that constantly doing math causes time to slow down, and leads me to dread my days. Just being honest. I find myself wondering how much a life of dread costs? Whatever it is, I can't afford it—and don't want to.
Daunting digits
My final assignment was to take a clear, hard look at my income and expenses. I did some math, and discovered that, if I want to have six months of living expenses in the bank by the end of the year, I'll need to double my income. While that's a formidable goal—particularly given that I've begun the year trading joy for income—I'm ready for the challenge. I have many ideas for additional revenue, several of which include employing skills I've never actively monetized before. I'm curious to see what comes next, and how I'll get myself there. I already know that I'm going to give myself time off to daydream!
This month's action list:
Keep accumulating new income streams.
Assess the time vs. joy vs. income ratio.
Continue interviewing friends/family/anyone willing about finances: How am I similar to the people I interview? What can they teach me about ways to realize my financial goals?
Face my fears: Say hello to them. Give them names and ages. Figure out how they function when I'm joyful, and how I can diminish their influence upon me.
Kate Chapman is a Chase News contributor.