Your Money
Understand Your Finances
A couple's big reset starts with simplifying their finances
By
Rhyanne Guerrero
Posted: 03/21/18
Updated: 04/09/18
This is part of Savings Diaries, an original series in which people share how they try to reach key savings goals during 2018. It is part of a broader Chase initiative to encourage more Americans to save money.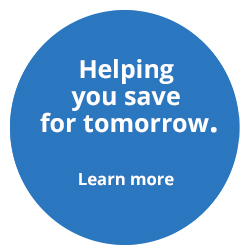 Raul and I celebrated our five year wedding anniversary at the end of December, and it seemed like a great time to shake things up and work toward new goals. The word for January, for better or worse, was reset.
I had a burst of enthusiasm and inspiration (coupled with feelings of panic and responsibility) as we neared the new year. I love organizing, and saw this as a perfect opportunity to completely rework our financial set up.
After my first post, I spent some time reflecting on the way we have most of our finances set up. What has worked for us in the past certainly isn't working for us now, and what was once "disposable" income is becoming less and less disposable.
Here are our major changes—and achievements—over the past month:
Dividing up our income
Raul and I decided how much of our household income would go towards different categories: bills, long-term savings, debt repayment, and personal spending.
Our paychecks from our primary work are split between our join checking and savings accounts. Bills, household, and non-negotiable items are paid from that account. We keep our side-hustle earnings in personal checking accounts.
We are free to use our personal accounts as we see fit.
Moving forward on life insurance
Adding more life insurance to protect us in case the unthinkable happens has been a priority since having Dizzy. This has been a major source of guilt for not acting sooner. Why was this so difficult to do? We both took steps to move forward with increasing our life insurance.
Simplifying our banking
Many years ago a friend freaked me out when he learned I only had one checking and one savings account. "You only have one?" he asked incredulously, "I have about 12!" That day I opened multiple accounts and labeled them with creative names like "international travel" and "milestone birthday x." I had money automatically transferred out of my main checking into each of them to avoid paying fees; however, more often than not I would borrow from them to pay off a bill or unexpected expense. Upon reflection, these accounts served as more of a headache than a security.
In total, I closed 5 accounts and transferred the money to my joint primary savings.
Rethinking credit cards
I love using credit cards because of the rewards. For example, I have a store card for my favorite clothing store, and I earn about $50 per month in clothes rewards. About 95 percent of the time, I pay off the entire amount to avoid interest. It's definitely a win.
What isn't a "win" is the amount we spend on incidentals. After a maternity/paternity leave, career switch, and cross-country move, our main credit card was verging on runaway balance territory. We decided to cut this card off, and transfer the balance to our Chase Slate card, which has a 0 percent balance transfer fee and 15 month interest-free period. Our plan is to pay this card off before the interest kicks in.
Looking at the last few months (which is a little more painful because of the holidays), I am determined to cut the amount we spend on "wants." So we set categories for each of our credit cards, to help keep track of spending, along with procedures for using them.
Most of the cards will stay in envelopes labeled for their use—e.g. "Bills," "Gas," or "Food." We'll take a card out right before a trip to the store, and afterwards, place the card and the receipt back in the envelope.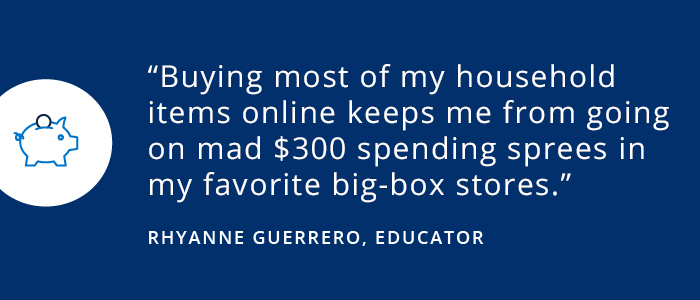 For basic bills, we're using a cash-back card that's linked to our joint checking account, and we pay it in full every month. We have a rewards card just for gas, and one that's used for monthly deliveries of items such as diapers and dog food. Buying most of my household items online keeps me from going on mad $300 spending sprees in my favorite big-box stores.
Food spending is definitely our biggest challenge. We are both former teachers, and would often come home late after coaching, extra-curriculars, staying at school to grade or set-up labs, etc. It is easier to just pick something up for dinner, and this was a large part of our budget, both before and after Dizzy's birth. Our goal is to limit food spending to $400 a month.
We're going to use my favorite clothing-store rewards card for the big weekly grocery run: if we make a random trip to the store (because we really need that chocolate milk), that money will come from our personal checking account.
We're also going to limit eating out to our monthly anniversary, and maybe one other occasion.
Our goals for the next month include sticking to the spending procedures we have put in place, and setting up retirement contributions. And continuing to have a positive outlook!
Rhyanne Guerrero is a Chase News contributor.