Your Money
Celebrate Life Moments
Single-income families: 6 secrets to help make ends meet
How to Help a Family Stay Afloat on One Salary
By
Robyn Tellefsen
Posted: 03/25/16
Updated: 11/10/17
For many families, the idea of getting by on one salary is a non-starter, but there are single and stay-at-home-parents who have better navigated a single-income lifestyle.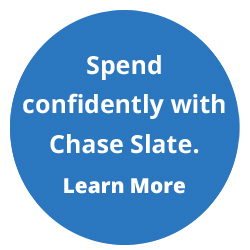 Here, experts and families share their six top strategies for staying afloat on a single salary.
1. Review Your Debt
When Charis Russel and her husband bought their house 13 years ago, they took out a 30-year, 7 percent fixed rate mortgage. Seven years and three kids later, they took advantage of lower rates and refinanced for a 15-year mortgage at 4.79 percent; four years after that, they refinanced at 3.25 percent for a 10-year loan.
"A CPA [looked at our situation and] encouraged us to go for the shorter term mortgage to get a lower interest rate and pay it off quicker," says the stay-at-home mom. This way, she says, they can use money that would have gone toward the mortgage and redirect it to help cover their kids' higher education expenses.
What worked in an era of falling interest rates, though, doesn't necessarily work in the current economy. A periodic review of your family's overall debt picture with an adviser may be a smart move.
2. Review Your Tax Withholding
Rather than get a windfall at tax time, the Russels have opted to keep more money in their pocket year-round.
"My husband claims the maximum on W-4 forms so we get more of our money," says Russel, who homeschools their three children. She estimates that her husband, who works for The City of New York Department of Sanitation, takes home about $200 more from his paycheck each week because of the higher withholdings.
While many people enjoy getting a large tax refund each year, wise tax planning can reduce your withholding, letting you take home more money each week instead of waiting to get it all at the end of the year. Of course, you should always speak to a tax professional and/or accountant for more guidance.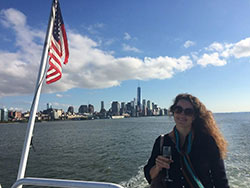 3. Consider Your Daily Decisions
Sheri Wachenheim, a New York/New Jersey public relations executive and single mother of three, keeps her family financially solvent in dozens of small ways.
"Daily decisions can add up to large dollars," she says. "I cut my own grass, rake my own leaves, fix my own appliances and paint my own nails. Some families spend $100 to $200 every week just for lawn and nail maintenance."
4. Make the Most of Every Opportunity
Instead of trying to hold down multiple jobs to make ends meet, Scott Sadar, executive vice president at Somerset Wealth Strategies in Portland, Ore., advises breadwinners to maximize income opportunities at their current place of employment.
"Make sure management knows you're interested in opportunities that pay time and a half," he says. He also encourages wage earners to explore advancement opportunities at work, even if it involves taking a few classes. "This is much better than finding a part-time job on the side, which often barely pays better than minimum wage and generally offers no advancement opportunity."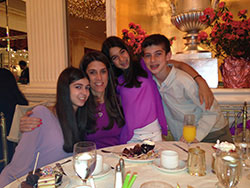 5. Be Honest with Your Kids
As the head of a single-income family, Leslie Tayne, founder of Tayne Law Group and author of Life & Debt, says it's important to be aware of what you can realistically afford and to communicate that to your children.
"You want to give your children as much as you can, but you have to know where your limits are and stay within those limits," says the single mother of three. "Depending on the age of your children, they also need to know and understand your limits so your kids won't ask or expect things you cannot afford."
6. Plan for the Unexpected
Of course, sole wage earners must ensure they have protections in place to guard against unforeseen circumstances, says Matt Carbray, founder of Ridgeline Financial Partners LLC in Avon, Conn.
"Challenges include the risk of job loss and the possibility that one income can go to none," he says. "The risk of premature death or disability makes insurance planning a priority."
Wachenheim also advises fellow single-income families to do everything in their power to maintain a healthy credit score. That way, she says, "when disaster strikes and you do need to lean on revolving credit, you will have an offer sitting in your mailbox to transfer your high-interest balance and have the luxury of paying it off over 12 months, without additional interest."
To those who maintain the belief that it's impossible to make ends meet on one salary, Russel says to crunch the numbers: "You might be surprised to find that it is possible with some lifestyle changes."
Robyn Tellefsen is a New York City-based freelance writer, editor and blogger whose work has appeared on MSN, AOL Jobs, Parent Society, OurParents, The CollegeBound Network and others.