Your Life
Share Inspirational Activities
5 high-tech car options that are totally worth it
Add-ons can increase car costs,but these are worth it.
By
Todd Wasserman
Posted: 03/31/17
Updated: 04/02/18
The following article is part of Upshift, a new series about automobile industry trends. Presented by Chase Auto Finance, these stories will inspire you to discover your next car and can be found across the Condé Nast Media Network, in WIRED and Condé Nast Traveler.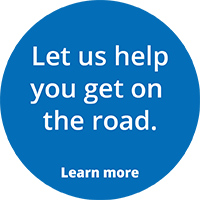 Picking out a new car to buy can be an agonizing process. And once you've settled on the model and color, you still have to wade through an array of potential add-ons at the dealership—from nitrogen-filled tires to all-weather floor mats. According to one industry survey, as much as 28 percent of auto dealers' gross profit comes from add-ons. So, it's no wonder dealers advocate for such options.
Some of these add-ons are just frivolous extras. (Custom car scents, anyone?) But other options once considered luxuries—like Bluetooth connectivity and rear backup cameras—have become must-haves that improve safety.
Ultimately, add-ons should present an opportunity to customize your new car. To avoid feeling overwhelmed, we asked Eric Lyman, vice president of industry insights at TrueCar, which allows buyers to learn what others in their area have paid and negotiate prices with dealers online, to walk us through five add-ons worth the cost.
Keyless entry: If you've ever reached for a key fob in your pocket with an armful of groceries, you understand the appeal of this feature. Thanks to a low-frequency sensor, the car knows that the key is near. No need to take it out of your pocket—touch the handle and it will automatically unlock. "It's a game changer," says Lyman. "Everyone I've really encouraged to get it has come back to me and said that's an awesome feature."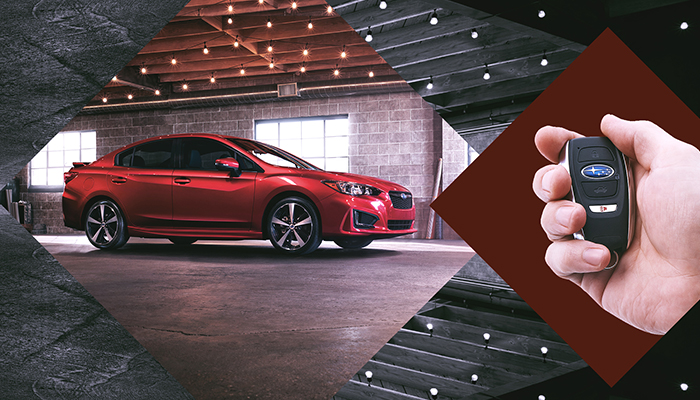 Bluetooth-based text dictation: Everybody knows better than to text behind the wheel. Texting while driving was responsible for 431,000 accidents and over 3,000 fatalities in 2014. And yet, we've only grown more reliant on texting to communicate. Enter text dictation. The latest Bluetooth systems notify you when you receive a text and read the message to you. Use voice-activated commands to reply, proofread, and send without taking a hand off the wheel. The best systems, Lyman says, even understand emojis.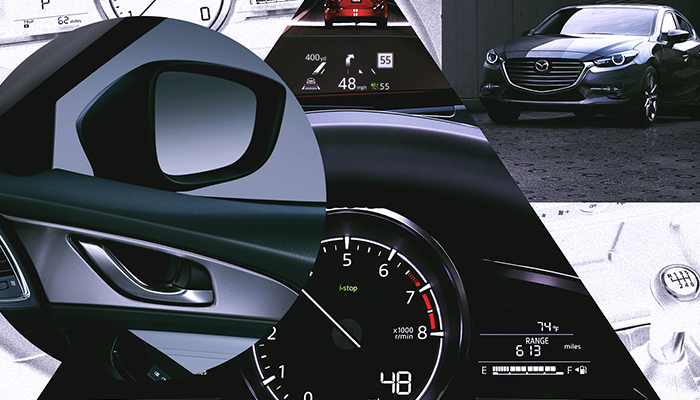 Blind spot detection: Car design trends like spacious trunks and sleek rooflines are decreasing visibility and making blind spots bigger, according to a study by Consumer Reports. So it's worth looking into a feature that will alert you if another vehicle outside your field of vision is approaching—whether with a light on the side mirror, a warning sound, steering wheel vibration or some combination of all three. But do your research first: If you commute in bumper-to-bumper traffic, an always-on blind spot monitor could get annoying.
Surround-view monitors: Backup cameras have proven to be so useful in preventing accidents that they will become standard in new cars in the U.S. in 2018. Why not up the ante then with cameras that show you what's going on all around the car? Cameras mounted on the front and side-view mirrors take images that are decoded by the car's software to create a bird's-eye view. The technology comes in handy when you're parallel parking or driving down a tight alley. "It's like a helicopter is flying over your car as you make slow-speed maneuvers," says Lyman. The technology is being adapted into forward collision warning systems as well, which, by warning the driver—or even applying the brakes automatically—when impact is imminent, could save you from a fender bender.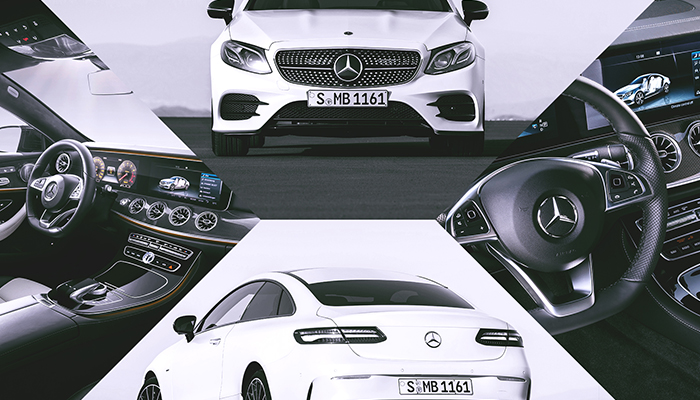 Semi-autonomous driving: For the time being, this add-on is only available in luxury models. But it could pay off if you're planning to put some serious mileage on your new car. Semi-autonomous cars let you relax while the car maintains a constant speed, stays in its lane, and keeps an eye out for potential collisions.
It doesn't replace driving, but Lyman says it noticeably reduced his fatigue on a recent five-hour trip from Los Angeles, California to Las Vegas, Nevada. "The system allows you to relax a little bit," he explains. "You don't have to be so active and so engaged because the system alerts you to any impending accident."
As this feature becomes more common, everyone will be able to loosen up a bit more during long, boring drives. Until then, claiming to feel fresh after several hours of driving will be one of the most exclusive forms of bragging.
Todd Wasserman is a Chase News contributor. His work regularly appears in The Wall Street Journal, and The Washington Post, among other media outlets.