Your Money
Plan Your Future
How to plan for the episodic career
By
Pauline Millard
Posted: 03/24/17
Updated: 11/13/18
When Dan Walsh finished college, in 2006, he landed a graphic design job at a San Francisco nonprofit organization. Then, the Great Recession arrived, and suddenly, Walsh was among the millions of Americans looking for work.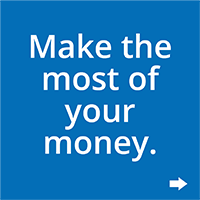 So Walsh was, basically, forced to consider potential ways to differentiate himself in a crowded marketplace of job applicants. For starters, Walsh realized he didn't need to limit himself to graphic design. He had marketing experience, and so parlayed that to a new job—partly by asking for a lower salary than the competition. The timing was perfect: the search-engine marketing space was growing. "It isn't something you can learn on your own, unless you have a lot of money to throw at a project," he recalls. But at that nonprofit organization, he says, "I wore a lot of hats."
Digital marketing became Walsh's niche. Now, Walsh runs his own agency, and works as a consultant for various firms. "Ultimately, I was ready to get full control over my career," Walsh says, adding: "I knew I had to strike out on my own. It wasn't easy, but it was the right call."
Walsh, who is now 32, is keenly aware that, at some point, he may need to make another career pivot.
For much of the last half century, many Americans could safely expect to spend an entire career in a single field—often, at just one or two companies for several decades. But more than ever, more people are spinning through multiple careers, for various reasons. Now, we live in what experts call the age of the episodic career. And it's upending how we think about work and career mobility, and is raising complicated questions, starting with this: how do we plan to finance our episodic careers?
"In the past, the model (if not the reality) of a career resembled an escalator," writes the journalist Farai Chideya in her book, The Episodic Career. "You got on a certain track at a low level, you gained seniority and increases in salary—all in the same field.... But in today's episodic career, you might have to tap into different skill sets at different times of your life. You might not travel on only one career track."
Having an episodic career is not the same as job hopping. Episodic careers are about adjusting your skills and experience to fit the needs of the market, as well as your own.
Chase spoke to several people who have dealt with the shifting winds of modern employment. Here are some takeaways:
1. Be as liquid as possible
Kitty Felde started her career as an actress, and for 20 years she worked as a public radio journalist and talk show host. After losing her job, Felde started a podcast, "Book Club For Kids," that features middle school kids talking about books and, occasionally, celebrity readers. The podcast now has 9,000 subscribers, and is being funded partly by National Geographic and a fellowship from the Washington, D.C., Commission on the Arts and Humanities.
Being laid off was an emotional shock. But financially, Felde wasn't in dire straits. "I'd been an actress for years, and so I got into the mentality to save, because you always expect something to change," she says.
When Walsh started as a consultant, he sometimes dipped into his savings to pay rent and other expenses. "Sometimes it seemed like two step forwards and one step back," he recalls. "But once people knew what I was doing, and I had a few clients, I didn't have to rely on savings."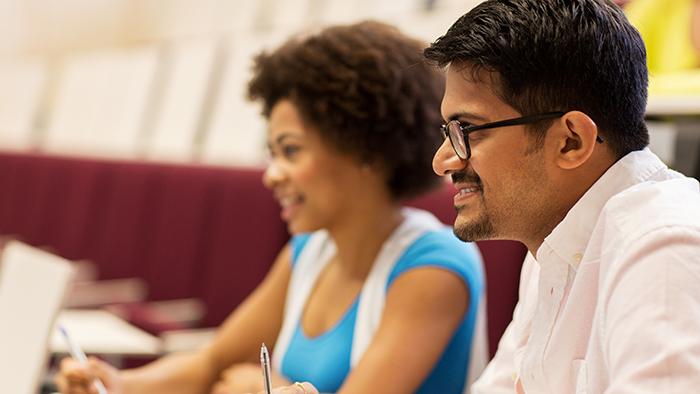 2. Lifelong learning is vital
Chideya says keeping your skills up to date is key to thriving in an episodic career trajectory. Some skills will be learned on the job, and some you will have to deliberately, and independently, pursue. Understand what the job market wants, and do not assume a dying industry is going to recover.
Felde says that learning new software was a big change for her. As a radio reporter, she never had to use Microsoft Excel or any kind of email management program. Now, email newsletters are a big part of promoting her podcast.
3. Promote your soft skills
As important as tech skills are, sometimes adjusting to changes means leaning on your soft skills.
Walsh may have been trained as graphic designer who learned search engine marketing, but he says his soft skills have been the bridge between jobs. "Some key skills that apply to any domain are public speaking, the ability to lead a meeting and writing clearly," he says.
4. Define what you do
At the Meetups Walsh hosts for other creative people, he's always surprised by how many people can't clearly define what they actually do. "They say they'll design anything people want. Apps! Websites! You name it," he says. But when his clients ask for a specific service that he can't provide, Walsh likes to refer people he knows.
"You don't have to be ultra-niched," Walsh says, "but enough so that people know what you're up to."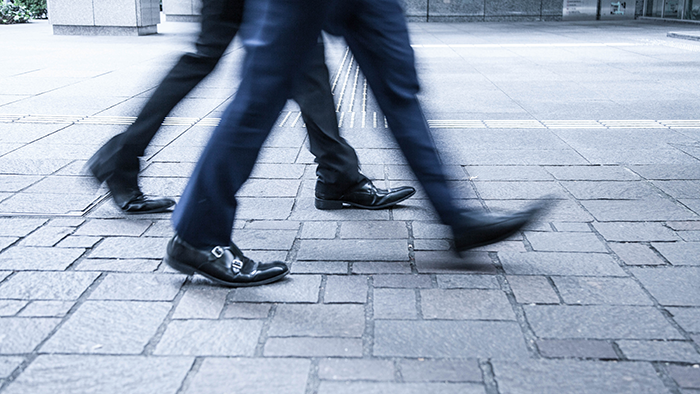 5. Act fast when big change comes
For Lori Ames, a publicist, her career took an unexpected turn when her son, Robert, was diagnosed with a brain tumor late in 2010. In a matter of days she went from having a steady job at a large publisher to sitting by his side while he recovered from surgeries and then chemotherapy.
She realized her job of 20 years wasn't going to mesh with her son's needs. Her son, who is now doing well, had his first surgery in October 2010. In December, she incorporated her new business. By January she had her first client.
"I didn't ask a thousand people for advice. I just went with my gut," she says. "Working made me and my son feel normal during a stressful time."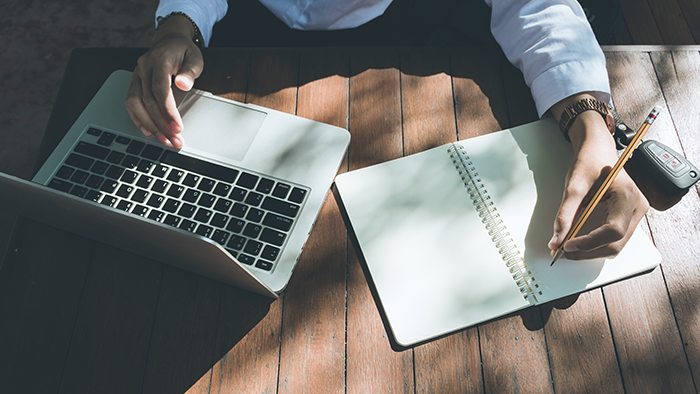 6. Plan for the future
No matter the twists and turns that your career may take, you still need to plan for retirement. "Most self-employed people are unaware that they can start their own 401(k) or other retirement savings plans," says Anthony J. Caravetta, a JPMorgan private client advisor with Chase Private Client.
Caravetta says many of these retirement plans are more advantageous than employer-sponsored plans due to flexibility and the amount of income they are able to save in a deferred method.
And even though it's an extra expense, Caravetta says health insurance is also part of being financially solvent.
"Younger people should think of health insurance like homeowner insurance," he says. "Although it may be onerous cutting the insurance check, we would never consider not having homeowners insurance in the event of fire, flood or other shattering circumstances."
Pauline Millard is a Chase News contributor. She started her career at the Associated Press and has written about personal finance and careers for LearnVest, The Muse, and other outlets.