Small Business
Manage Your Business
Go Live! 3 ways to attract customers with a Facebook Live video campaign
By
Chase Small Business Ad Academy
Posted: 03/24/17
Updated: 03/28/17
The following article is part of the Small Business Ad Academy, a series that offers timely advice on marketing and social media for small businesses, presented by Chase Ink®.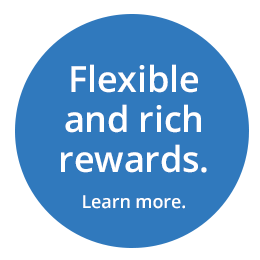 It's easy to understand why more than four million small businesses use Facebook to build awareness and loyalty and to stimulate sales. Each month, more than 1.6 billion individuals, worldwide, use the social networking service and 400 million use Instagram, the popular photo-sharing service Facebook acquired in 2012.
That captive audience also tunes into Facebook Live, a tool that allows users to be in the director's chair and broadcast video to the world—all from a smartphone.
Facebook Live can bolster the visibility of and affinity for a small business, especially those with a regional, national or international footprint. It has many applications: from showcasing new products to Q&A's with owners and employees, or market-testing ideas.
No fancy equipment or videographers needed; all it takes is a smartphone, a strong Internet connection, a steady hand and a great story to tell (or show). The process requires just a few simple steps:
Choose an Audience: Businesses can "go Live" just to friends and followers, or set the broadcast to Public to allow anyone to tune in. To suit the interests of a particular audience, the Facebook Live user can select the "magic wand" icon and choose from a number of custom filters.
And … Action! By tapping "Go Live," the video streaming will begin … after the requisite "3 … 2 … 1" countdown. Facebook recommends streaming for at least 10 minutes; the maximum is 90 minutes.
Cut! When the event is over, the "director" can just tap "Finish" to end the broadcast. It's that simple.
Neil Hiltz, head of global vertical marketing for Facebook, says that Facebook Live is increasingly popular for small businesses because "it just makes sense to build awareness and drive conversion on platforms where people are spending the majority of their time."
While Facebook Live is a free service, it can effectively complement a paid advertising strategy on the platform. There's no minimum spend on Facebook, and business owners can benefit for their spending by using a credit with card with rewards.
Besides paid amplification, Hiltz offers these tips for entrepreneurs eager to make the most out of Facebook Live, organically:
Strengthen engagement: An event, streamed live to customers and other followers, is a tremendous way to deepen the relationship between a small business and the targeted audience it most cares about. According to metrics provided by Facebook, people comment 10 times more on Facebook Live videos than on regular videos.
Offer an air of exclusivity: Beyond the event itself, the ability to offer a sneak peek or fans-only invitation to a Facebook Live event can further endear consumers to a brand they already care about. "Sending invitations and reminders adds to the anticipation, and enables followers to feel a real connection with your brand," Hiltz says.
Broaden the Reach: For small businesses that have followers across the globe, Facebook Live is an efficient tool for reaching legions of fans and prospective customers. For instance, Farmgirl Flowers—a fast-growing San Francisco-based online florist—used the service to broadcast a bouquet-making class to thousands of followers. "What better way to connect with people who aren't local, but have a real interest in the brand," Hiltz observes.