Small Business
Start Your Business
Litesprite Founder on Culture, Cash Flow and Cultivating Investor Relationships
By
Swatee Surve
Posted: 03/15/16
Updated: 11/10/17
Swatee Surve is founder & CEO of Litesprite, a company that builds games to help people manage chronic health conditions. Prior to starting Litesprite, she worked at Microsoft, Nike, T-Mobile, Premera Blue Cross, and Kodak building technology-based businesses that disrupted the healthcare industry. These efforts led to several commercialization efforts and patents, including Nike's first wearable technology. Below she shares what she wishes she'd known when she first started Litesprite.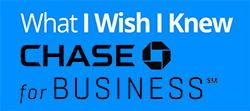 Early on at Litesprite, we had a partner tell us that they were four weeks behind schedule at a point where that type of delay would have killed us. At that moment the entire team had to get scrappy. It was one of the best things that happened, because it forced us to accelerate our development.
Building the Right Investor Relationships
Litesprite is in a brand new space, which makes fundraising more difficult. Things are in a constant state of flux. We got off the ground by winning a few awards, and through that exposure we were able to get initial seed capital. When fundraising, it's important to know the investment community within your sector. That's where you can build a strong relationship. Look at that individual investor too: what else do they bring besides money? I always ask investors what their background and expertise is, because I know I'll need subject matter expertise as we grow. Find investors that you want involved when you reach critical decision points.
"Cash-Flow Positive" Isn't Everything
After hearing many founders talk about their experiences, what's been striking to me is that success can lead to failure. I've heard of a number of companies that were making revenue, but then their inability to manage operations and cash flow led to failure. They couldn't manage the cycle of revenue and allocating resources. That's an important reminder: You have to actively manage the operations from day one. If your cash isn't coming in to cover what needs to go out, you can get yourself into a huge situation. Every startup focuses heavily on getting to a "cash flow positive" state, but operationally, those statements might be meaningless.
A Unified Culture
We get numerous user testimonials about how we are making people's lives better, and that gives our team a sense of gratification for the work we're doing. The first few times I got these notes, I'd start crying. The more you see this happen, the more confident you feel in your commitment to focus and keep going. Our team sees excitement from other people, and that gets them excited -- building and creating and then seeing it out there. Having a team that cares about delivering something of high value to others is critical for culture.
At Litesprite, we were pretty deliberate because we had a roadmap and we established culture early on. So much of your culture is in you as the founder, so you have to live those values and show them. You have to walk the talk, but it's not possible unless you have a vision for it first.
Preparing to Start Up
If I could give advice to a new entrepreneur, I'd tell them to make a business plan for their own life first. Start living like an entrepreneur even if you don't have to yet. Get rid of any financial obligations or start saving so you can cover them.
Entrepreneurship is overwhelming and really hard. Nothing can prepare you, and it can be very lonely and isolating. I think more entrepreneurs should step back before they go into implementation mode. This can be done by building habits around things like deadlines. You have set milestones. It's also important to network and find ways to be part of a strong community, from the beginning to the end. Look for ways to participate, and help others when you can.
Taking the Leap
There's always going to be a reason to say "no." There will never be a perfect time. At a certain point, you have to be all-in emotionally. You can test yourself little by little; force yourself to be challenged and make hard choices and see where you land. There are measured steps you can do if you're not sure, and you should always talk to people who have done it before as an ongoing strategy. But don't let them replace your own experience.
For everything your business needs in one place, from news and expert tips to valuable products and solutions, visit chase.com/forbusiness.
Swatee Surve is the founder and CEO of Litesprite