Small Business
Start Your Business
How to Get off the Ground
By
David Youssefnia
Posted: 03/15/16
Updated: 11/10/17
David Youssefnia started his career in the survey world, which allowed him to work with a wide variety of organizations and industries before founding Critical Metrics in 2004. Critical Metrics measures and leverages key insights about culture, employee engagement and investments in human capital. Below he shares what he wishes he knew when he started out.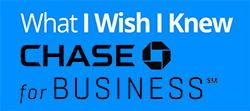 Before starting Critical Metrics, I was working for a large consulting firm. At one point, I looked around at the people ahead of me in their careers and realized I didn't want to be doing what they are doing. So I decided to strike off on my own. Early on, I prioritized finding a place to work, a laptop, a website, and business cards. I figured everything else out as we went along.
Getting off the Ground
To get Critical Metrics moving, I developed a high level plan that changed several times during the first couple of years. I was able to base this strategy on my experience working at a larger firm, including hypotheses I had about certain markets. Looking back, I probably would have gone in the same direction, just shifted a little sooner.
Working for a large firm helped me to build a strategy for my own business, and it also gave me some financial stability before I started Critical Metrics. I had saved money and my wife was working, so we had a cushion. Plus, I had sold a lot of work for my previous employer before I left, so they turned to me as a contractor to help them later on, which meant I didn't lose all sources of income immediately.
Investing in a Network
I found a lot of useful information by joining the Entrepreneur's Organization, where advice isn't encouraged but experience sharing is. I highly recommend learning from others who are doing what you are doing or have done something similar in the past.
Just make sure to give back as well when you are able to. When you're seen as someone who puts chips into the bank, then you can withdraw when you need to. Build and invest in your network before you start, and you'll have intelligent people to lean on when you need to.
Product-Market Fit
The hardest part of starting the business was focusing on a certain market or area. There are lots of opportunities to get distracted by good ideas and time is a limited resource.
As a general rule, if no one else is consulting in your space, there might be a reason why. We started out chasing smaller companies and had tons of meetings, but these companies never pulled the trigger. I realized they just didn't have the money. We started doing smaller projects for bigger companies, which led to bigger projects for bigger companies.
Building Culture from the Top Down
We used to have a disconnect where our team couldn't see what was happening with the business. Now we try to get people out there seeing what the client is all about. It is really about making sure everything is teed up for questions that clients might ask. As you start a small company, be mindful of what culture you want. As founders, we have the potential to form our culture.
For everything your business needs in one place, from news and expert tips to valuable products and solutions, visit chase.com/forbusiness.
David Youssefnia is the founder of Critical Metrics.