Small Business
Start Your Business
The Value of Building a Brand
By
Bryan Copley
Posted: 03/15/16
Updated: 11/10/17
Bryan Copley is the CEO and co-founder of Everyhome, a service that allows home buyers to make an offer on any home in the country. Previously, he co-founded Rebls and OrderToSeat. His background is in mortgage financing, and he serves as the Corporate Giving Chair for the Seattle Symphony in addition to advising startups. Below he shares what he wishes he knew when he started Everyhome.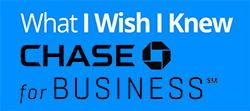 When I first started creating a business plan for Everyhome, I opened up a Microsoft Word doc and started writing. Looking back, I'd probably sit down and talk with other entrepreneurs and advisers about my ideas. If you formulate a plan around what others have learned before you, you can avoid some pitfalls.
Bootstrapping, Investors and Growth
As we got off the ground, we bootstrapped while we figured out what the concept would be, and then we started reaching out to investors in the area. I've found that within the first 5 minutes, I know if an investor is interested or not. If they don't jump at your initial pitch, then they might not be as passionate as you are.
At one point, in October of last year, we had a span of about a month where seven or eight press pieces came out. It just seemed like every time we turned around someone was writing about us. We had purposefully forgone any interviews or press before the product launched, but then a lot of good things came out in the press. Everybody was really excited about that.
Ever since then, we've been learning a lot. We shot out of the cannon and slowed down, which meant we had to really take a look at who we could offer the most value to with our product. We switched to the "any house for sale" model because we saw that buyers wanted more homes to consider. We listened, changed the product, and we're still listening now.
You always think it's going to be a straight path. Then you hit a roadblock. Maybe you lose a big customer, or the press doesn't cover your story the way you want. You pivot or you find another way. That's what being an entrepreneur is all about. For us that's meant changing our business plan and looking for the right partners.
Keeping the Team Unified
Our team uses tools like Intercom to connect the whole team with our users. We talk about how we could have avoided negative experiences, but also how our product has changed people's lives. That makes everything worthwhile.
It's important to make sure everyone can communicate the same way. Pick a platform or messaging service and make sure everyone's on board using it. One or two times a week, it's good to make sure everyone touches base: The whole company blocks off 15 minutes to talk about what they're doing and what's blocking them. That's super helpful and it doesn't take a ton of time.
Building a Strong Brand
We market through social media and some paid advertising. We also do physical mail, which has worked well for us. We'll notify a homeowner that there's a buyer on our site interested in their house, and they'll show up on our website. Building a brand is one of the most undervalued things that startups do. You have to be really thoughtful about how your target customer perceives your company. The colors you use, the type faces, the way you design your site for mobile versus web first -- all are very important. You really have to have a strategy that everyone understands from the very beginning. When people start to see your brand across multiple channels and it's unified, that breeds trust, familiarity, and recognition.
It's crucial to ask yourself, "If there was no money, if everything was completely free, would you be working on what you're working on now?" Having that motivation to do something you really care about is the most important thing to start with. Everything else will fall into place if you put your head down and go for it.
For everything your business needs in one place, from news and expert tips to valuable products and solutions, visit chase.com/forbusiness.
Bryan Copley is the CEO of Everyhome.