Your Money
Understand Your Finances
How to manage taxes when you're a freelancer
Save early, often to avoid April tax headaches
By
Jesse Oxfeld
Posted: 03/09/18
Updated: 02/28/19
This is article is part of a broader Chase initiative to encourage more Americans to save money.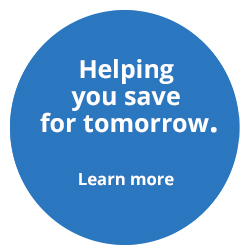 The best part about freelancing is the freedom it provides. Often, you can work on projects you choose, when you choose, from wherever you want. The downside is planning your finances.
Even when you're making a good living, there isn't a regular paycheck every two weeks. When you do get paid, a freelance employer typically doesn't withhold money for taxes.
That means it's entirely your responsibility to make sure Uncle Sam gets his portion.
The government needs people to pay taxes throughout the year, not just in one lump sum in April, because that's the money the government uses to pay its bills all year long. For regular employees, this happens via withholding on each paycheck. But if you're a freelancer earning money that isn't subject to withholding—the IRS may require that you pay estimated taxes four times a year if you'll owe $1,000 or more in taxes.
There are penalties if you don't pay estimated taxes, but, more than that, paying quarterly taxes keeps you from facing a huge bill in April.
"The first year I was freelancing, I did not pay my quarterly taxes, because I had no idea it was a thing," says Kristin Wong, a Los Angeles-based freelancer who writes about personal finance. That first year, she end up owing thousands of dollars to the IRS, which was quite a blow.
Managing the cashflow
There are several ways to calculate how much you should pay in estimated taxes. The most straightforward is to look at what you paid the year before and pay that amount in four installments throughout the year.
Another option is to see what percentage of your gross income you paid in taxes the previous year and then pay that percentage each quarter. The first way is most likely to avoid any penalties; the second could work better for your cash flow.
"Basically, the goal is not to turn green," says Susan Lee, an IRS enrolled agent and certified financial planner in New York City who specializes in taxes for freelancers. "That's when you're sitting in your accountant's office in April and you want to go throw up."
Freelancers often live paycheck to paycheck, and an unexpectedly large tax bill in April can be, well, nauseating. "Filing estimated taxes gives you peace of mind," Lee says.
Control your savings
Debra Jason has been a freelance copywriter in Boulder, Colorado, for nearly three decades, and she's diligent about putting about 30 percent of every client payment into a savings account tagged for tax money.
"My father was a CPA," she says, "so I'm hyper-vigilant about keeping the IRS away from my front door." Together with her accountant and based upon her prior year's income, she sets a plan each year for paying estimated taxes, and uses that savings account to make those four payments plus anything additional she owes in April.
"The trick of it is not to be paying too much in estimated taxes, because that's money you want to keep," she says.
Wong, the personal finance writer, uses a different version of that system. She puts freelance income into a business bank account, and then she pays herself a monthly salary from that account, while reserving enough in the business account to cover taxes.
"Then I'll allocate it for saving goals, whether that's saving more for retirement or for upcoming travel or for a home down payment or whatever my five-year savings goal is at that point," she says. "And if I don't have one, it goes to retirement."
Use refunds to your advantage
Freelancers sometimes don't get big tax refunds. But if you're planning you're estimated taxes correctly, it's possible that you might.
If you get a refund, you can carry that money over to your tax bill for the next year, helping you as you start the saving-to-pay-taxes cycle over again. Or else plan further into the future.
"If you know you're getting a refund, have a plan for it," Lee says. "Save it or put it back into your business."
JPMorgan Chase & Co., its affiliates, and employees do not provide tax, legal or accounting advice. This material has been prepared for informational purposes only, and is not intended to provide, and should not be relied on for tax, legal and accounting advice. You should consult your own tax, legal and accounting advisors before engaging in any financial transaction.
Jesse Oxfeld is a Chase news contributor. His work has appeared in the New York Observer, New York magazine and Tablet.