Your Money
Understand Your Finances
Anatomy of using Chase Pay
By
Jesse Oxfeld
Posted: 04/05/18
Updated: 04/16/18
The following article is part of "The Anatomy of..." —a Chase series that demystifies seemingly complex financial concepts and terms. This article is presented by Chase Pay®.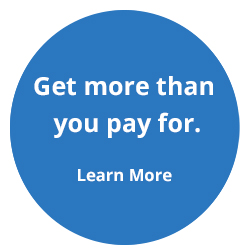 Chase Pay is a smartphone app from Chase that offers an easy, safe and rewarding way to make everyday purchases using your phone. Here's how it works, and how you can use it to make eating, shopping, fueling up, and the rest of your life easier and more rewarding.
Getting started
After you download the Chase Pay app to your smartphone, you can sign into it using your existing username and password that you use for Chase.com or the Chase Mobile banking app. Once you're in, setup is easy—your Chase credit and debit cards are already loaded into the app. You can even set Chase Pay for touch access, if your smartphone has fingerprint-recognition technology.
Pay on the go
Chase Pay is accepted by thousands of merchants, including major chains like Starbucks® and Best Buy®. When you reach the register at any participating retailer, just open Chase Pay, and click "Pay" to generate a QR code to show to the cashier. It's a quick, easy, and secure way to charge the purchase to your Chase credit or debit card.
You can even pull up to the gas pump, open Chase Pay and send payment directly to participating stations—right from the seat of your car.
Order ahead
When it's time to run out and grab lunch, Chase Pay can help you skip the line. Click on "Order" inside the app, and you'll get a list of participating nearby restaurants, including local favorites and popular chains like Chopt Creative Salad Co®. You can pick your food within the app as you get ready to leave your office, pay with your Chase credit or debit card, and have your food ready for pickup as soon as you get to the restaurant. Many restaurants even offer special discounts for Chase Pay customers.
Pay online and in other apps
Lots of online retailers accept Chase Pay, too. You'll find the Chase Pay button on some of your favorite websites, like Walmart.com and 1800Flowers.com. Because your payment information is already stored with Chase Pay, it's a quick, easy, and secure way to complete your online purchases without filling out lots of additional forms or sharing your credit card number. Chase Pay is an option at checkout in many shopping apps, too—and it's just as easy. Plus, your card numbers are always up to date.
Earn rewards—and spend them
When you use the Chase Pay app to order ahead from restaurants, eligible coupons and loyalty rewards are automatically added to your order. You'll soon be able to add Fuel Rewards® too, so you can earn savings at Shell® gas stations when you use Chase Pay.
You can also use Chase Pay to use Chase Ultimate Rewards® points while you are on the go. For any purchase made with the app or Chase Pay online, you can choose to pay with earned points. (It'll appear as a statement credit.) You can even use points to buy gift cards within the Chase Pay app.
Feel safe and secure
Chase Pay adds an extra level of security to credit and debit card purchases, because you never share your card number. Instead, a unique payment token is shared with the merchant, keeping your credit card number secret. No merchant ever sees your username or password, either.
Jesse Oxfeld is a Chase news contributor. His world has appeared in the New York Observer, New York magazine and Tablet.