Your Life
Discover Innovation
Upshift: Discover your next car
Taking a look at what's new on the dealership lot
By
Todd Wasserman
Posted: 03/10/17
Updated: 11/10/17
The following article is part of Upshift, a new series about automobile industry trends. Presented by Chase Auto Finance, these stories will inspire you to discover your next car and can be found across the Condé Nast Media Network, in WIRED and Condé Nast Traveler.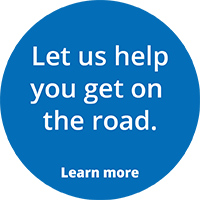 With young urbanites summoning rides through smartphone apps, owning a car might appear to have fallen out of fashion. But the stats tell a different story. Americans bought a record 17.55 million cars and trucks in 2016, according to AutoData.
That's largely thanks to relatively low gas costs, which put $477 dollars back in the pockets of middle-income households in 2015 according to a report from JPMorgan Chase & Co. Institute. But there's also a shift in what cars can do. They can function as an extension of our online ecosystem, with a control center in which favorite music and podcasts are at your fingertips, and a social network is a voice command away. And there are autonomous driving and ever more energy efficient cars promising a safer, more environmentally-friendly and less expensive experience.
For those intrigued by what might have changed at the dealership, we look at the coolest high-tech accoutrements, including keyless entry, which makes fumbling for your fob with an armful of groceries a thing of the past; and semi-autonomous driving, which can make a long haul trip much more bearable.
We plunge into a cost-benefit analysis of hybrids versus electric, factoring in gas prices over the coming decade, plus your average amount of driving, not to mention government incentives. You may be surprised by what turns out to be the greenest option.
If you dream of a road trip, we suggest a few scenarios—including a ski weekend in Colorado with the Land Rover Discovery, a ramble through California's famed Highway 1 with the Jaguar F Type, and a family camping trip with the Subaru Outback.
Lastly, car designers reveal their surprising sources of inspiration, from the natural world to a night out on the town. You don't have to be a gear head to understand the most innovative and most efficient designs on the road.
Todd Wasserman is a Chase News contributor.