Your Life
Discover New Destinations
The new wave of unplugged travel
To help visitors re-charge, resorts create smartphone-free holidays.
By
Rebecca Dalzell
Posted: 03/10/17
Updated: 05/23/19
This is the latest installment of Destination Next, a series about the world's most interesting places, and how travel is changing, presented by Sapphire.
For Colleen Boyne, a trip to Cuba promised more than just the chance to wander the streets of Havana. It offered the rare chance to unplug from technology. As an overworked business student, she looked forward to the island's spotty Internet connectivity, and alerted friends at home that she'd be out of reach for two weeks.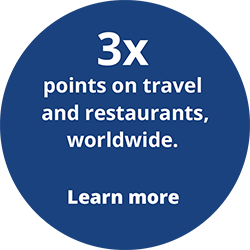 "It was a relief to know that no one expected me to respond to emails," Boyne says. "I could just relax and go for walks. I didn't even want to use my phone to take photos."
Americans are increasingly tethered to smartphones and other electronic devices. In 2015, a Gallup poll found that most Americans check their phones at least hourly. And a Pew Research Center study found that one in five surveyed reported being online "almost constantly." Young people are so addicted to their phones that "phantom vibration syndrome" has entered medical parlance.
Many Americans now believe that for a true vacation, they need to disconnect. While resorts once touted wireless internet as a must-have amenity, they're now beginning to advertise themselves as places to unplug. Tour operators are offering digital detox adventures or retreats; there's even an offline summer camp for adults.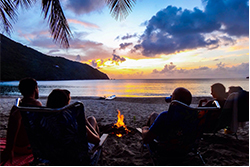 Call of the wild
Russell Walters, president of Northern Outdoors, a resort and tour company in Maine, says that in the last five years he's seen families making a conscious choice to break away from their phones.
"They want to do something together where they can have full focus on each other and on the experience," says Walters. The lodge is the only place in the area with Wi-Fi. When guests are in the cabins or out on excursions, phones are useless. At an evening campfire, "they can have family time without distraction," he says.
Dan Austin, founder and president of Austin Adventures, leads tours in the national parks that are naturally off the grid. He agrees that families, especially, consider that a bonus.
During a five-day trek in Yellowstone National Park, for instance, Austin observes people slowing down and living in the moment. "One of the neat things we see on some trips is that kids are talking to their parents," he says. "It may have been years since they did that. That surprises and energizes the parents."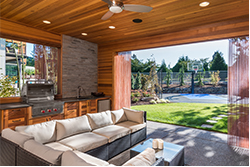 Luxury, disconnected
Some high-end resorts nudge guests to unplug without eliminating access. The Four Seasons Costa Rica urges visitors to "disconnect to reconnect" by checking their phones in the hotel's safe for 24 hours or more. Those who make it get an iPhone cover. Participants get a list of 24 technology-free activities, like a dance class or morning kayaking.
At the stylish Rockhouse in Jamaica, which has no television or phones in the rooms, a similar challenge is popular with guests. "I think the decision to come to Rockhouse is somewhat predicated on a desire to unplug," says owner Paul Salmon, pointing to the hotel's focus on well-being and the area's iffy reception. "We offer a more locally-connected, authentic Jamaican experience, so many people come here with [that] goal."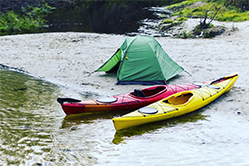 No phones allowed
For the truly addicted, there are ways to go cold turkey. All digital technology is strictly prohibited at Camp Grounded, which pitches tents from California to New York. Adult campers try archery, compete in color wars or write poetry in longhand.
In Europe, Time to Log Off hosts luxury tech-free retreats at an English farmhouse or Italian estate. Intrepid Travel recently launched detox trips that require tourists to swear off devices, to better see the souqs in Marrakech or Jaipur's bazaars.
Orianna Fielding, founder of the Digital Detox Company, which organizes wellness breaks around the world, says that people often feel anxious at first, then an "overwhelming relief of being legitimately allowed to be disconnected and unavailable for a time." Afterward, they realize they didn't miss anything while offline.
With trips like these, maybe we'll start to rediscover the true meaning of connection.
Rebecca Dalzell is a Chase News contributor. She has covered history, travel, music, food, and other topics, for The Washington Post, New York magazine, and Travel + Leisure.