Your Life
Travel
What's Your Commuting State of Mind?
Chase Freedom Survey Reveals the Ins & Outs of the Trek to Work
Posted: 03/07/16
Updated: 11/10/17
Commuting can be exhausting or enjoyable, but it all depends on where you live. Some consider their commute "tiring," others call it "easygoing," and still others are too distracted by their cell phone to pay much attention at all. Where does your city fall on the spectrum of commuting experiences?
In a survey of city dwellers, Chase Freedom discovered which metro areas suffer from the loudest, smelliest, most germ-infested commutes, and which ones have the highest percentages of flirtation, dating, and marriage between commuters. See for yourself.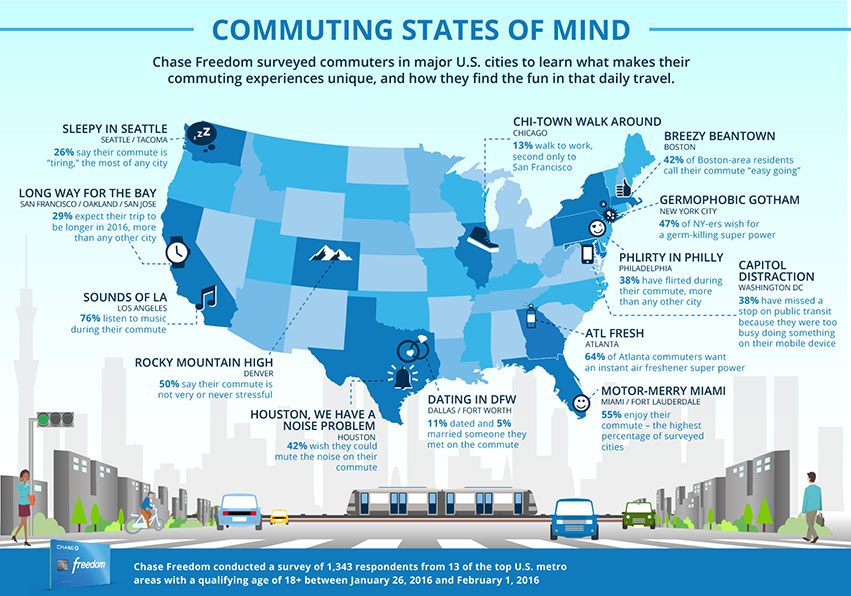 Find out more about Chase Freedom. The card is for the essentials, the cash back is for the fun.